This Is How Much Money Tiffany Trump's Fiance Michael Boulos Is Worth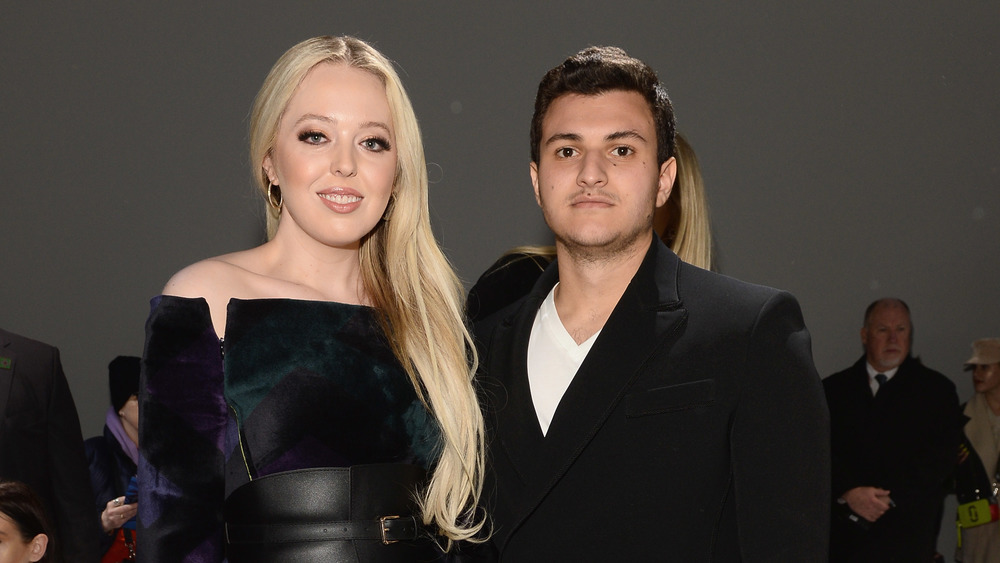 Noam Galai/Getty Images
Right before her father was set to vacate the White House in January 2021, Tiffany Trump, his youngest and least public child, stole the spotlight by announcing she was engaged. Trump is set to marry boyfriend Michael Boulos. The recent Georgetown Law graduate confirmed the happy news in a casual Instagram post, noting, "It has been an honor to celebrate many milestones, historic occasions and create memories with my family here at the White House, none more special than my engagement to my amazing fiancé Michael!" 
According to Town and Country, the young couple began quietly dating in 2018. Apparently, reports were circulating they met at Lindsay Lohan's infamous beach club in Mykonos, but this story has been thoroughly debunked. Trump and Boulos drew tabloid attention when they attended a fashion show together in New York, and the president gave his stamp of approval during a Thanksgiving event at Mar-a-Lago. They've been spotted at several high-profile White House events since and, unsurprisingly, the super wealthy Boulos fits in perfectly with Trump's extended family. 
The budding businessman is heir to a massive fortune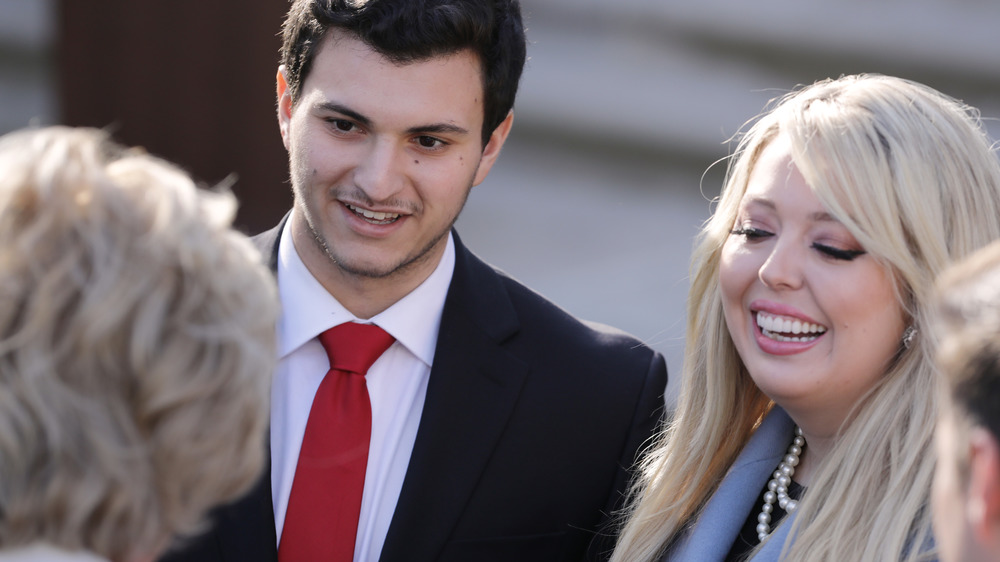 Chip Somodevilla/Getty Images
Monsters and Critics reports that the Boulos family is hugely influential in Nigeria, with their hugely profitable business Boulos Enterprises overseeing the production and distribution of a variety of mechanical equipment, as well as motorcycles, along with being involved more locally in retail and construction. Michael Boulos himself attended the American International School of Lagos, before attending Regent's University London, graduating with a degree in business management. He subsequently obtained a degree in Project Management, Finance, and Risk from the City University of London. 
Tiffany Trump's fiancé was reportedly widely known as one of the wealthy kids in each institution he attended and continues to run in influential circles. According to Celebrity Net Worth, Boulos is a businessman in his own right, currently serving as the associate director of Canadian investment group Callian Capital Group. He's also the heir to the family business, counting billionaire Massad Boulos as his father. In 2020, the younger Boulous was a key part of a multimillion-dollar deal with luxury jewelry brand Folli Follie. His personal fortune is estimated to be $20 million (and growing).