Why Bon Jovi's Inauguration Performance Has Twitter Divided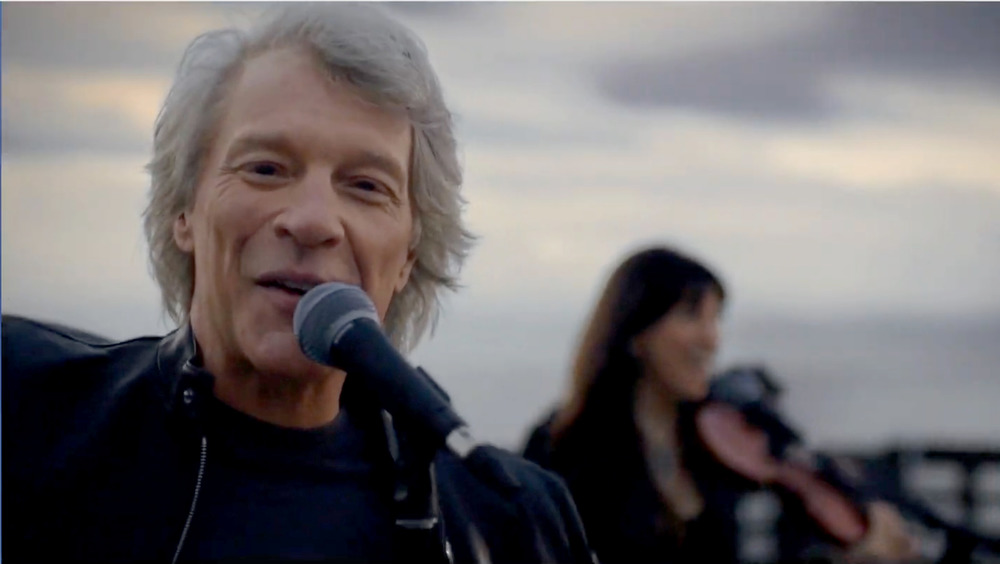 Handout/Getty Images
When people heard that rock and roll legend Jon Bon Jovi would be performing alongside names like Justin Timberlake, Demi Lovato, and John Legend on the star-studded Celebrating America television special hosted by Tom Hanks (via Variety), they were fairly excited – and for good reason too! According to Ultimate Classic Rock, the New Jersey native's band Bon Jovi has had a ton of serious hits over the years which we're sure fans couldn't wait to rock out to once more, cheering on the success of the new President and his historic VP.
Well, it seems that the star's Celebrating America act has managed to leave some people on Twitter scratching their heads and others shedding tears. While many fans of both the band and the man Bon Jovi likely expected a throwback or compilation featuring those original 80s hits, viewers were instead treated to a surprisingly different, more mellow performance — a Beatles cover.
Bon Jovi's optimistic cover garnered some interesting reactions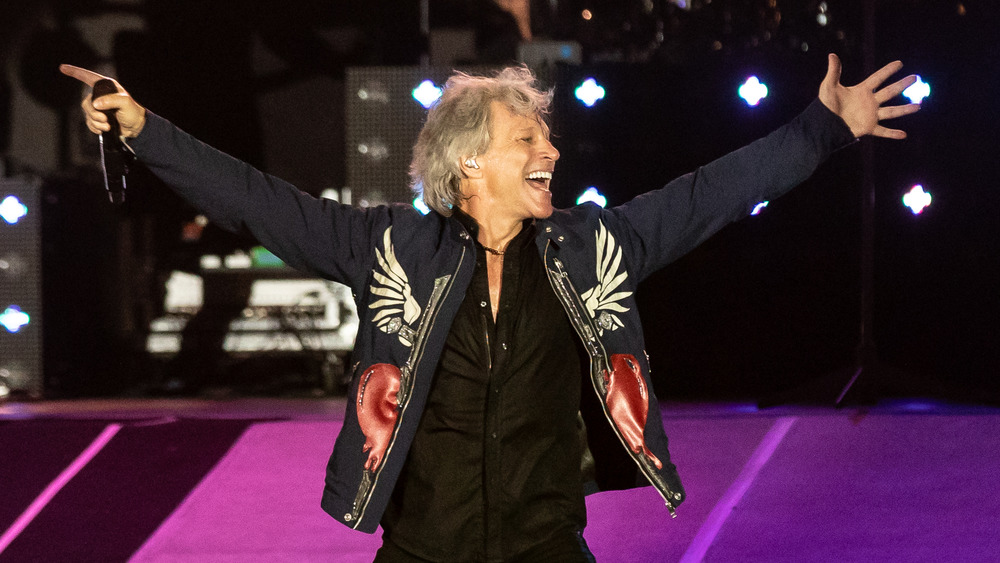 Guy Prives/Getty Images
Billboard reports that instead of a classic Bon Jovi tune like "Livin' on a Prayer," "Bad Medicine," or "I'll Be There for You," the star performed an optimistic cover of "Here Comes the Sun" by The Beatles. The music outlet praised the choice as "reflecting the hopeful mood" of the day and a great way to sum up many American's feelings about the incoming administration. However, the internet, it seems, was not entirely won over by the song.
There were of course fans of the star's cover, like this person who tweeted a beautiful photo of the sun breaking through the clouds to shine on the White House captioned, "Hearing Jon Bon Jovi sing Here Comes the Sun and it's like... yes indeed here comes the sun." And more than one Twitter user admitted that hearing the cover brought tears to their eyes. As always is the case the internet though, with the good comes the bad. Many joked that the performance brought to mind commercials for things like "fiber cookies", pharmaceuticals, and cholesterol medication. Hey — you can't win them all. Though the tweets were all likely sent in warmhearted jest, we think Charlotte Wilder summed up the mood best when tweeting "One thing I didn't realize I'd missed over these last four years is the well-meaning but corny stuff like Bon Jovi dancing at the camera on a Miami pier singing Here Comes The Sun."