Clare Crawley Reveals Her Side Of The Breakup With Dale Moss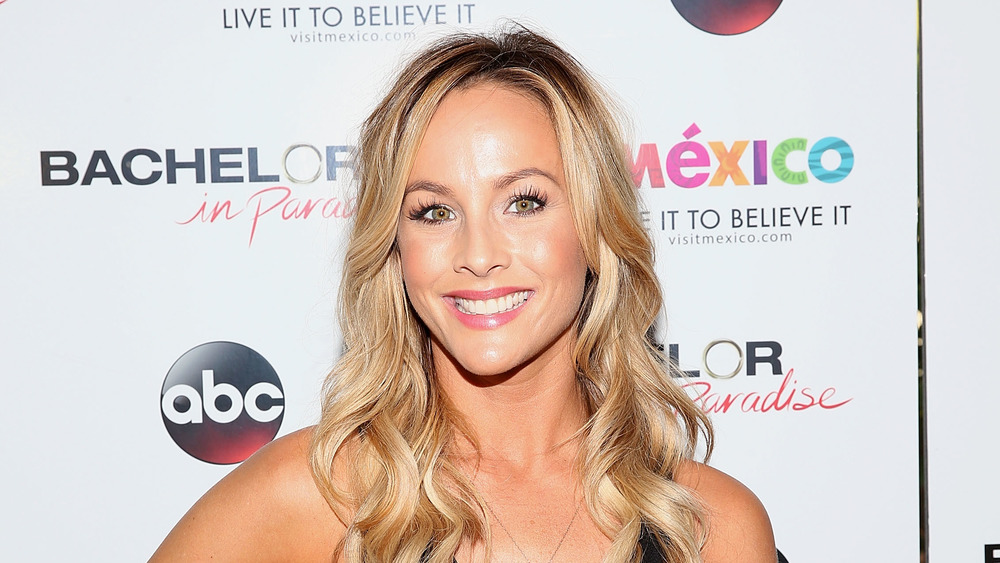 Jesse Grant/Getty Images
Surprising fans everywhere, Bachelorette alum Clare Crawley and Dale Moss have broken up. In perhaps one of the most dramatic and controversial seasons in Bachelor Nation history, Crawley quit the show two weeks in order to pursue a relationship with Moss, whom she met on the show. As soon as she met him during the first night, she truly believed that he was the man for her, and it wasn't long before she put an end to her time on the show in order to be with him. She was very quickly replaced by Tayshia Adams, the show's subsequent new Bachelorette who ended up happily engaged to contestant Zac Clark (via People).
It's no secret that couples within the Bachelor Nation have the odds stacked against them. Despite a whopping 83 percent of couples eventually calling it quits (via shape.com), fans really thought that Crawley and Moss would be the ones to make it due to their dramatic exit together and immediate deep connection and presumed "love at first sight" introductions — alas, it would appear we were all wrong.
Clare Crawley's Instagram post regarding their breakup implied that things weren't mutual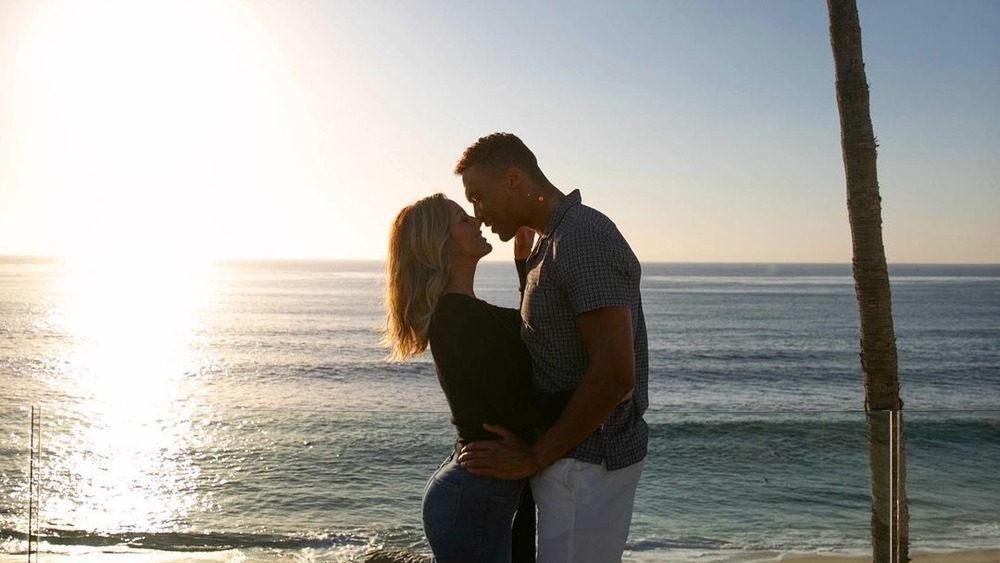 Instagram
Just as most celebrity breakups seem to go, both Crawley and Moss have been pretty vague about what led to the breakup, but what is clear is a bit of remaining animosity. On January 19, Moss posted a photo to Instagram with white text on a black background that announced that they had split. "I wanted to share with you all that Clare and I have decided to go our separate ways," he diplomatically revealed. "We appreciate the love and support we've received from so many people, but this is the healthiest decision for both of us at this time." He requested privacy during this time while he and Crawley "work through this."
In response, while Crawley didn't say anything overtly shady, she posted her own version of the announcement to Instagram two days later on January 21. She claims that she was made aware of Moss' post and feelings at the same time as everyone else, via his Instagram post, implying that elements of this breakup were not mutual. "I am crushed," she said. "This was not what I expected or hoped for and am still trying to process this" (via Page Six).
Here are some of the rumors behind their breakup
While nothing has been confirmed, there are a variety of rumors and speculations surrounding the source of Crawley and Moss' breakup. A source told People that Moss was allegedly not ready for the steps that came after their engagement. "Dale wasn't ready for marriage and kids," the source said. "He did have feelings for Clare but he wasn't on the same page as her [...] Things only got tougher after the show when they had to start making big life decisions," the source said.
In a video in which Chris Harrison is interviewing the newly engaged couple, he asks what the next step for them will be. While Dale begins to answer this question, Crawley interjects and says "Babies!" Harrison jokes that Moss "skipped right over that," and Moss looks uncomfortable and he is certainly not matching Crawley's energy about their future or the possibility of having babies. Many speculated that this video revealed the moment in which we all know "they were doomed" (via PrimeTimer).
A source at E! News reported that unconfirmed rumors of Moss having cheated on Crawley. Moss allegedly had been in communication with an unnamed woman for over a year, at least, but Moss always insisted that they had nothing more than a "business relationship." But Crawley supposedly remained skeptical, and found their relationship to be "shady." The source added that the woman in question was "sneaking around with Dale" and that she has "seen proof" of his infidelity. Only time will tell if there's any truth to these rumors.