The Real Meaning Behind Sabrina Carpenter's New Song Skin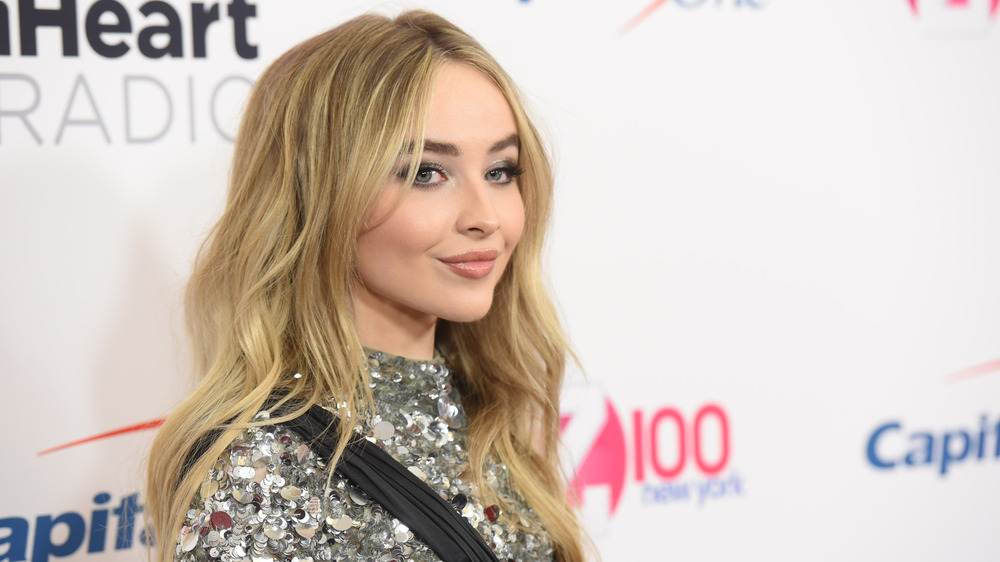 Noam Galai/Getty Images
Actress and singer Sabrina Carpenter unwillingly found herself in the middle of some major drama a couple weeks back, when High School Musical: The Musical: The Series breakout Olivia Rodrigo released her moody first single, "Drivers License," and allegedly took a shot at Carpenter and ex-boyfriend Joshua Bassett. Rodrigo and Bassett play a couple in the hit show, but rumors swirled they'd made it official IRL too. As E! News notes, Rodrigo referred to a "failed relationship" on TikTok in August, and her lyrics about a devastating breakup led fans to put two and two together.
"'Cause you said forever, now I drive alone past your street," she intones sadly, before arguing, "Guess you didn't mean what you wrote in that song about me" — Bassett released several wistful love songs last year, presumably about Rodrigo. Meanwhile, Carpenter and Bassett have been popping up on each other's social media accounts lately and, in "Drivers License," Rodrigo takes aim at "that blonde girl" who's "so much older than me." Carpenter is 21, Rodrigo is 17, so that checks out too. Now, the former Disney star is facing the growing rumors head on with her own song.
Is Sabrina Carpenter's new song about personal drama?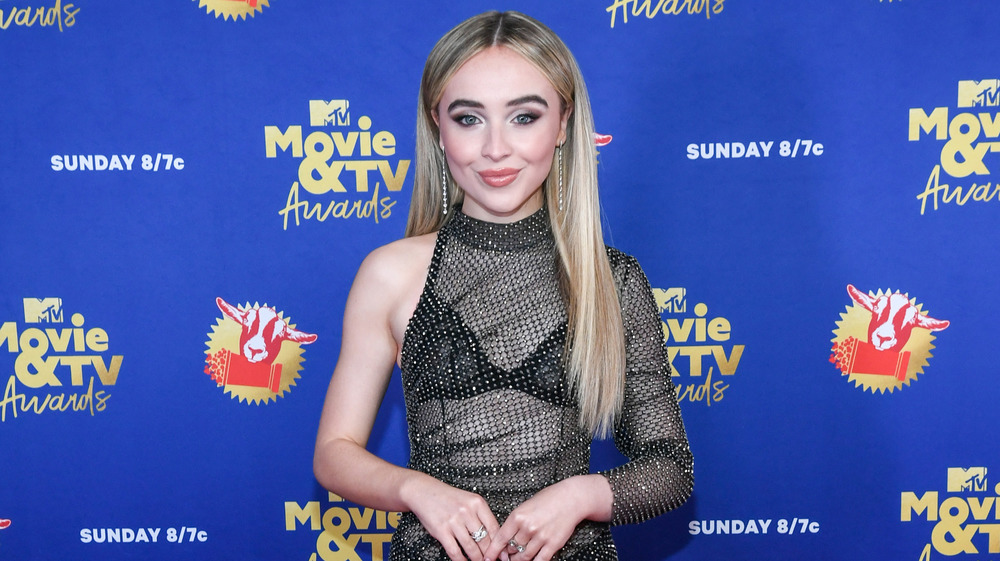 Kevin Mazur/2020 Mtv Movie & Tv Awards/Getty Images
Carpenter's new track "Skin" appears to skewer the alleged love triangle. "Maybe then we could pretend / There's no gravity in the words we write / Maybe you didn't mean it / Maybe blonde was the only rhyme," the singer-songwriter notes in her lyrics, which pointedly take aim at a jealous love rival who's trying to poke holes in Carpenter's relationship. "You can try / To get under my under my under my skin / While he's on mine," she sings at one point. And just to make it abundantly clear, the line "Don't drive yourself insane/ It won't always be this way" reads as a reference to "Drivers License," a warning and some advice from an older woman. 
Speaking to People ahead of the release of her 2019 album Singular: Act II, Carpenter revealed how personal her music is, admitting, "I definitely felt that within the songs that I was writing, it wasn't so much struggling with my identity, as struggling with coming to terms with who I am." Rodrigo, meanwhile, wouldn't be drawn on who "Drivers License" is about, telling Billboard, "I totally understand people's curiosity with the specifics of who the song's about and what it's about, but, to me, that's really the least important part of the song." It should be noted the High School Musical star is a diehard Taylor Swift fan, and nobody does sad, cutting songs about ex-boyfriends — both her own and imaginary — than Ms. Swift. 
Maybe the next release will finish this complicated story off once and for all?