Here's Why Kamala Harris' Move To The VP Residence Has Been Delayed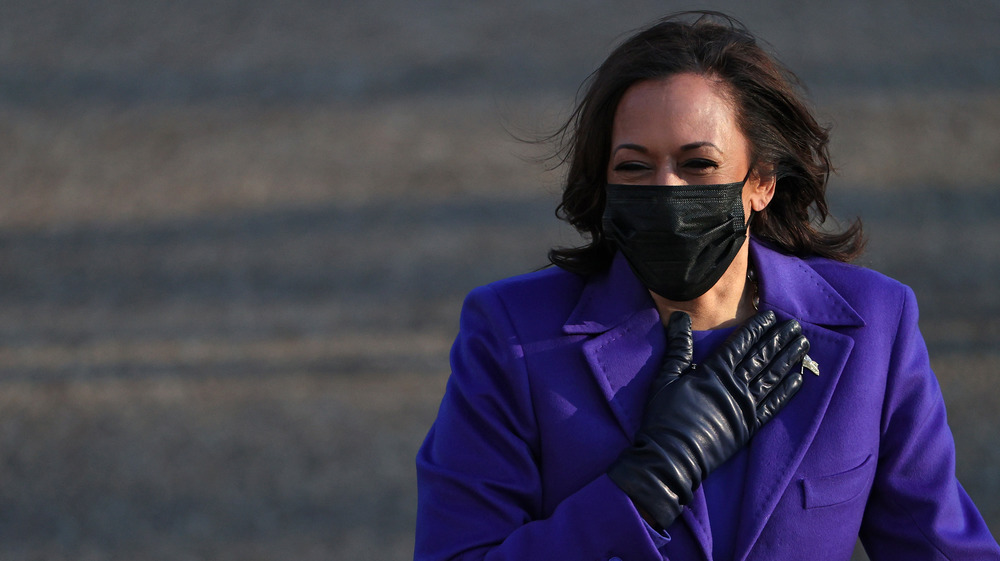 Patrick Smith/Getty Images
This week, Kamala Harris officially became the first female Vice President of the United States — but she won't be moving into her official residence just yet. CBS News reports that Harris and her husband, Doug Emhoff, will temporarily stay at Blair House, also known as the President's official guest house. Blair House, which is located just a few miles from the White House, has a long history of hosting politicians and other notable persons (via Insider).
According to The Washington Post, Blair House has hosted president-elects the night before their inaugurations since 1977. An invitation typically comes from the sitting president as a symbol of a peaceful transfer of power, but this time around, President Joe Biden was welcomed by the State Department. CNN's Kevin Liptak and Kaitlan Collins reported that the Trumps "refuse to make contact with the incoming president and first lady".
An aide for Vice President Harris tells CBS that she and Emhoff will be living at Blair House temporarily before moving to the official vice president's residence at the Naval Observatory.
Vice president Harris' official residence is undergoing repair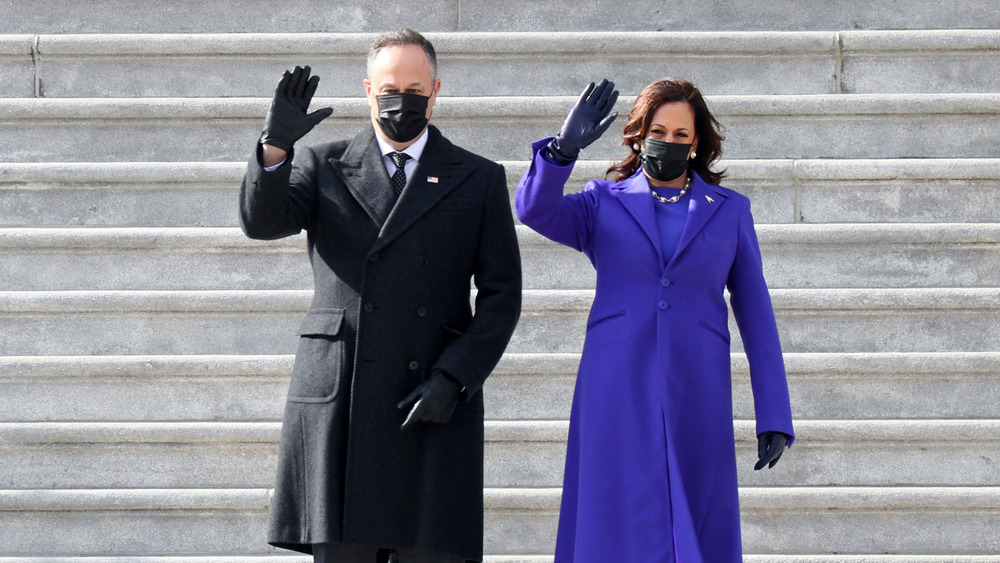 Joe Raedle/Getty Images
Number One Observatory Circle has been the official vice presidential residence since Vice President Walter Mondale took office in 1977 under President Jimmy Carter. Since then, the families of vice presidents Bush, Quayle, Gore, Cheney, Biden, and Pence have called it home (via whitehouse.gov). Following the long-held tradition, Vice President Kamala Harris and Second Gentleman Doug Emhoff are due to move into the Naval Observatory, but maintenance on the home has delayed their plans. 
As reported first by CBS News, an aide for Harris confirmed that she and Emhoff are being held up by "repairs to the residence that are more easily conducted with the home unoccupied." This same report reveals that the repairs include replacing liners in the chimneys as well as "other household maintenance", and that these were not requested by the Harris, but by the Navy.  
The vice president and her husband do have a home in Washington, D.C.; however, it does not meet the proper security requirements for someone in her position. At this time, it is not known how long Harris and Emhoff will be staying at Blair House.