Here's The Star-Studded Cast Of The Super Bowl Doritos Ad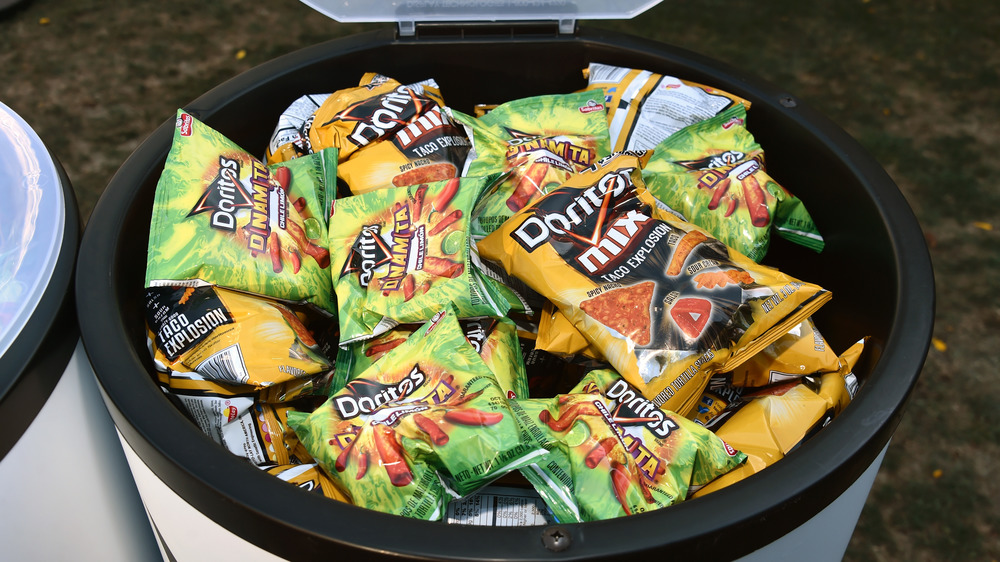 Alberto Rodriguez/mtv1415/Getty Images
The Super Bowl has the uplifting power to unite two polar-opposite groups. (No, we're not talking Bears and Packers fans — that's not happening.) Both die-hard football followers and people who enjoy clever ads will be coming together on Feb. 7 for Super Bowl LV — the event where nobody wants to take a bathroom break for fear of missing either a crucial play or a memorable celeb cameo.
Sponsors pour loads of money and creativity into their Super Sunday messaging, knowing their work can lead to a huge sales boost and plenty of publicity. Depending on the company, the commercial can either leave you busting a gut or reaching for the tissues. Some of the best examples of both: the Always "Like a Girl" ad showing the power of women athletes; Volkswagen's Star Wars bit with a young would-be Darth Vader trying out his powers; the Michael Bublé/bubly mixup; Jeep's remake of Groundhog Day with members of the original cast; Google's poignant ad with a man using Assistant to show memories of his wife; and Hyundai bringing together Bostonians John Krasinski, Rachel Dratch, and David Ortiz gawking at how the cah helps ya pahk smaht. (via Daily Herald and Guideposts).
Doritos can almost always be relied on to bring us a Super Sunday winner; last year's "Old Town Road" dance showdown between Lil Nas X and Sam Elliott is proof of that (via CNN). There won't be any Wild West antics this time around, but the new chip ad will feature some very familiar faces.
The ad will star Flat Matthew McConaughey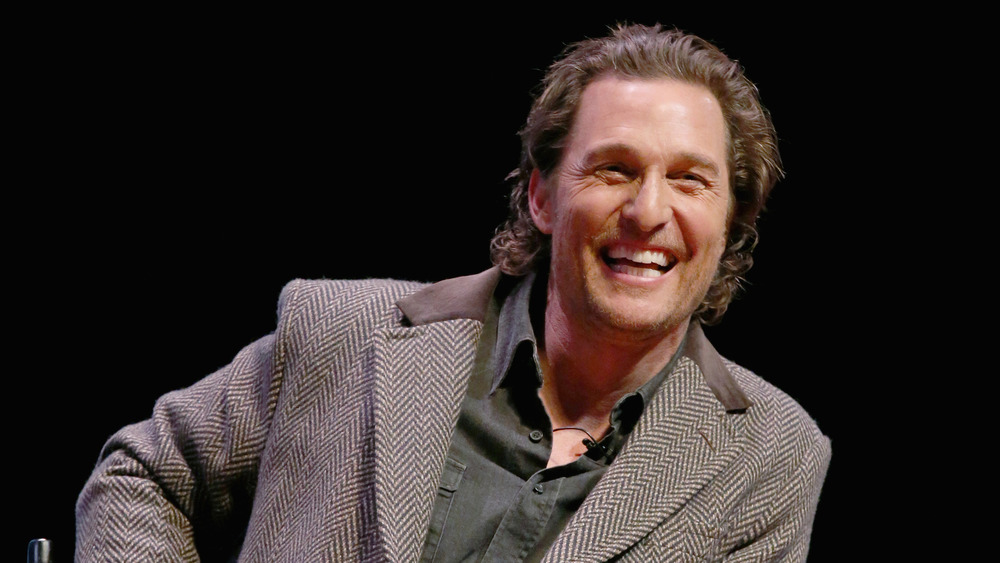 Gary Miller/Getty Images
Per Foodsided, Doritos released a teaser for the big ad during the week of Jan. 15. It shows Jimmy Kimmel interviewing Mindy Kaling on Jimmy Kimmel Live. Kimmel asks, "Did you see him backstage?" When Kaling responds no, he says, "Oh...well, he's got a new look. Like, a look that no one's ever had before. But don't mention it. Be cool." Then he begins his introduction of the next guest, and Kaling's shocked reaction of "Holy —!" is quickly cut to black as the hashtag #FlatMatthew appears on the screen.
Who is this mysterious person? People was among the first to report that it's none other than Matthew McConaughey ... well, a two-dimensional version of him, that is. A new teaser shows him appearing as a kite being flown by a dog as a mom and two kids watch. "Why does that kite look like Matthew McConaughey?" asks one child. Mom gawks as the floating McConaughey calls for help. All this is to promote the re-release of Doritos' 3D Crunch brand. "I couldn't be more thrilled to introduce this campaign to the world and see fans' smiles," Frito-Lay North America SVP and chief marketing officer Rachel Fernando said in a PR statement.
The decidedly un-flat snack first hit shelves in 1998, and is now returning in two new flavors: Spicy Ranch and Chili Cheese Nacho. Happily for chip lovers, they're available in stores now, making it a must-buy for your Super Bowl shopping list.