Details About Miley Cyrus' Super Bowl Pregame Performance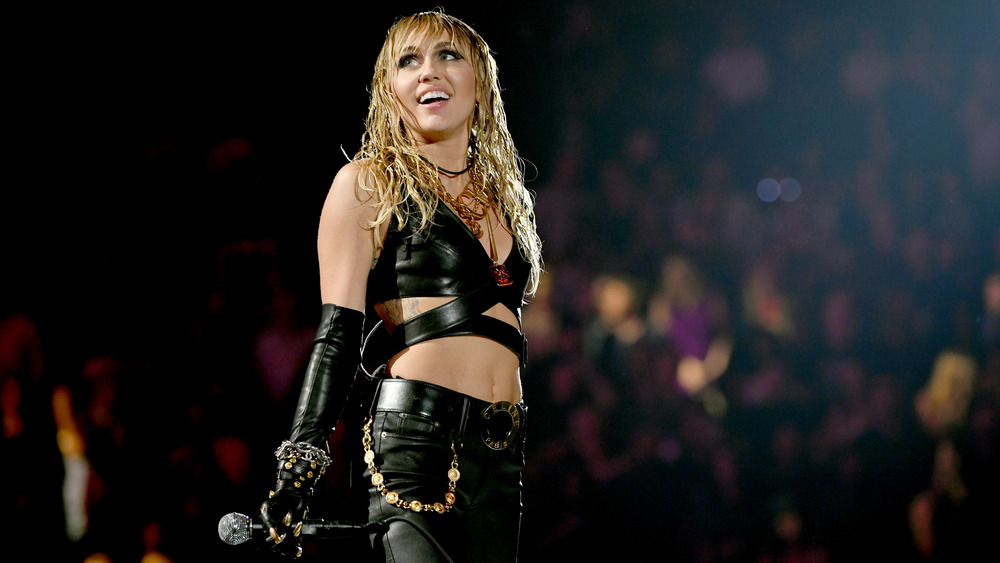 Denise Truscello/Getty Images
Miley Cyrus is set to give back in a major way to those working hard to keep us all safe during the ongoing COVID-19 pandemic. The NFL confirmed the singer-songwriter will headline its first ever TikTok Tailgate at Super Bowl LV in Tampa Bay on Feb. 7, per Variety. The legendary halftime performance — which in the past has taken in performances from Beyonce, Jennifer Lopez and Shakira — will be headlined by the Weeknd (no word yet on whether he'll be in full beaten-up or post-surgery drag). 
Elsewhere, NME notes Eric Church and Jazmine Sullivan will sing the "Star Spangled Banner," while H.E.R. will tackle "America The Beautiful." Cyrus released her latest album, Plastic Hearts, back in November with lead single "Midnight Sky" and her collaboration with Dua Lipa, "Prisoner," storming the charts in the weeks since. The boundary-pushing popstar has promised even more new music to come in 2021, however, her Super Bowl set is certainly going to be one to watch.
Miley Cyrus is giving back to frontline workers the best way she knows how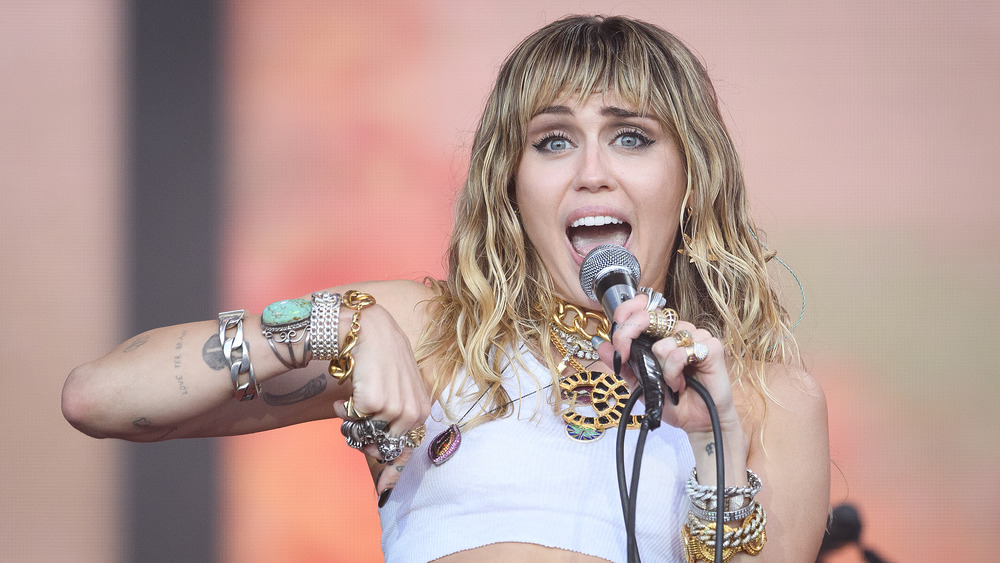 Leon Neal/Getty Images
Variety reports the Tailgate will air exclusively on TikTok from 2:30 P.M. (EST) and 11:30 A.M. (PST) on the day of the Super Bowl and will be an "on-site pregame hospitality event." It's been engineered exclusively for 7,500 vaccinated frontline healthcare workers, who have been invited to attend the Super Bowl for free to show appreciation of their efforts during the pandemic. Likewise, around 22,000 fans will have the opportunity to attend the game — a third of the stadium's 66,000 capacity. An additional 14,500 fans have purchased tickets to attend virtually.  
Cyrus shared her excitement about taking part in the event on Instagram, enthusing, "I'll be there for TIKTOK TAILGATE!!! I can't wait to put on a show for the NFL's honored guests before the game.... Health care workers from Tampa and around the country!" Portions of her performances will also be televised as part of the CBS Super Bowl LV Pregame Show. The NFL Twitter account also tweeted its excitement for the "Midnight Sky" hit-maker to perform for the chosen healthcare workers, solidifying just how special of an event it's going to be.