The Truth About Sarah Huckabee Sanders' Relationship With Her Father Mike Huckabee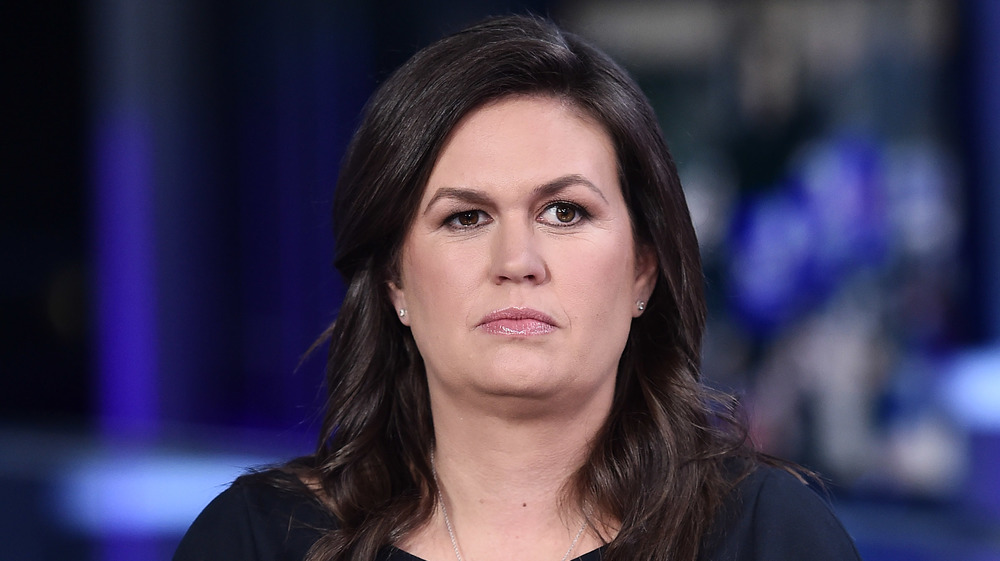 Steven Ferdman/Getty Images
Former White House press secretary Sarah Huckabee Sanders has announced her bid for governor of Arkansas. Many of Donald Trump's former staffers and Cabinet members either left their positions under contentious circumstances or have publicly feuded with the former president (via CNN), but that wasn't the case when Sanders announced her resignation in June 2019.
As Sanders left Washington, D.C., Trump tweeted: "I hope she decides to run for Governor of Arkansas — she would be fantastic" (via Politico). Ever since, speculation that Sanders would try to follow in her father's footsteps has been rampant. Sanders, 38, is the daughter of Mike Huckabee, who served as governor of Arkansas from 1996 to 2007. He launched two failed bids for the Republican nomination for president: in 2008 Huckabee lost to Sen. John McCain in the primary and in 2016 he was defeated by Trump, who later became his daughter's boss.
Upon withdrawing from the 2016 primary, Huckabee immediately threw his full support behind Trump. In November 2016, Politico reported that the two had discussed a potential Cabinet position for Huckabee, but didn't find "the right fit."
Sanders and Huckabee remain aligned with Trump and one another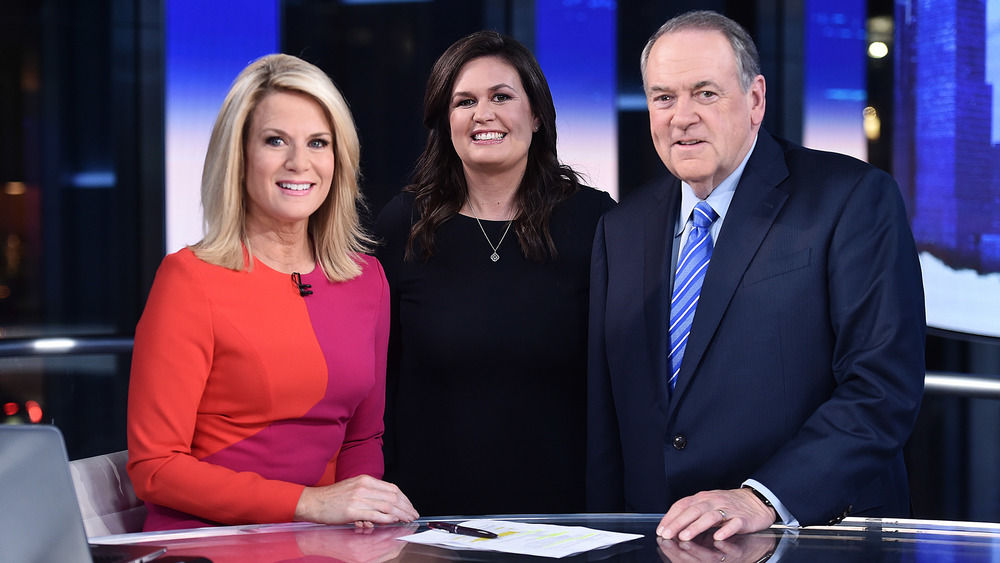 Steven Ferdman/Getty Images
As Donald Trump faces his second impeachment trial for inciting the Jan. 6 insurrection at the U.S. Capitol, more and more Republicans have sought to distance themselves from the former president (via The Washington Post).
But both Sarah Huckabee Sanders and her father have stood by Trump and continued to defend and praise him. "There are some things that even a leftist ought to be able to look at and say, 'You know what? President Trump has done some good things,' but they can't," Mike Huckabee stated during an interview on Fox News last week. Meanwhile, Sanders attended a Lincoln-Reagan Day Dinner in Hot Springs last week (via The New York Times) and brought an item to be auctioned: a "Make America Great Again" baseball cap bearing Mike Pence's autograph.
The father-daughter pair are close, even reportedly speaking every morning during Sanders' tenure as press secretary. "I'll call and say, 'What do you think if I say this?' He'll say, 'That's really good. You might try to say it a little bit more like X,'" Sanders told The Associated Press in 2017. Before joining the Trump White House, Sanders worked alongside her father, serving as campaign manager for his 2016 presidential bid (via CNN). The Times notes that Sanders keeps an electric guitar from Huckabee in her office that says she's "always rocking for her Daddy!" and is signed by her father.