Inside Sarah Huckabee Sanders' Marriage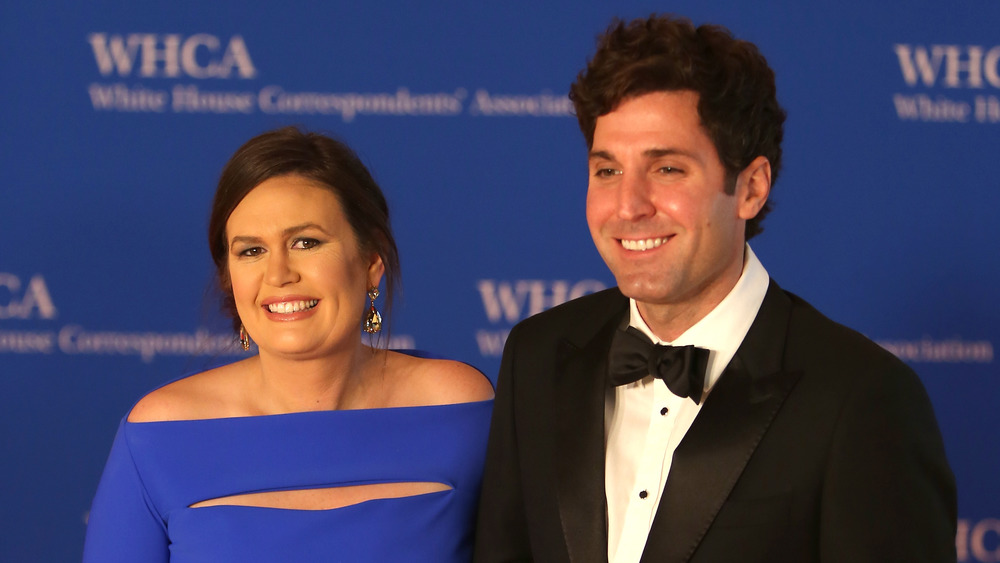 Tasos Katopodis/Getty Images
Now that Sarah Huckabee Sanders has announced that she plans to run for office in Arkansas' next gubernatorial race, she has found herself back in the spotlight (via CNN). Donald Trump's former press secretary for is one of the first of the former president's allies to announce their future political intentions. According to The New York Times, former first daughter Ivanka Trump has plans to move to Florida, where she could potentially run against current senator Marco Rubio in the 2022 mid-term elections. However, nothing has been confirmed. 
The only confirmation we have is that Huckabee Sanders is vying to be the next governor of Arkansas — the office her father, Mike Huckabee, held from 1996 to 2007 — and she will have her husband, Bryan Sanders by her side. Bryan also works in politics as a Republican campaign consultant, according to Ballotpedia. Both Sarah and Bryan started a firm together in 2016 called Second Street Strategies that, according to Newsweek, provides services to Republican campaigns. Bryan actually met Sarah when he was a media consultant for her father's 2008 presidential campaign (via Your Tango). 
Bryan Sanders is supportive of Sarah Huckabee Sanders' career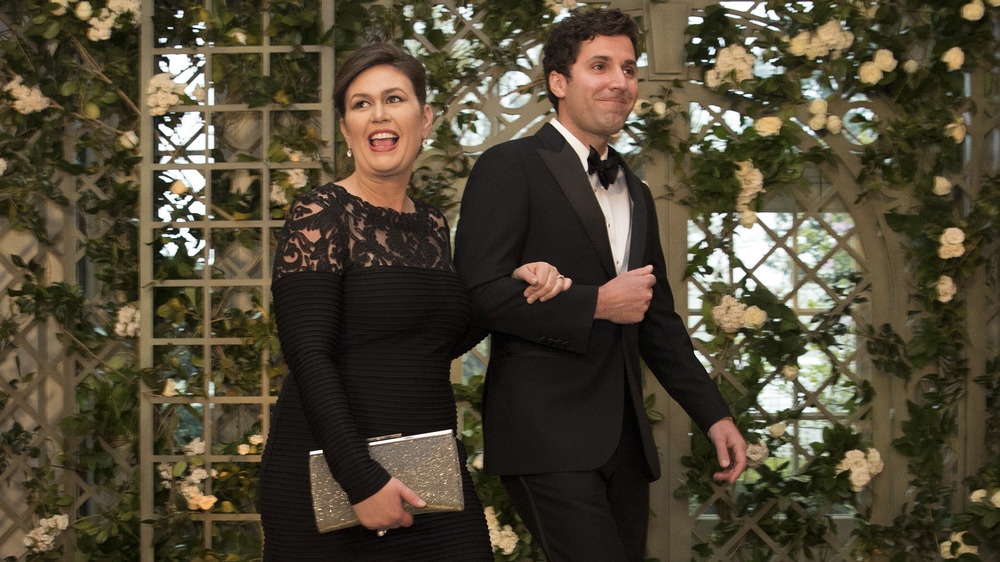 Aaron P. Bernstein/Getty Images
Even though Mike Huckabee's 2008 presidential campaign did not work out, Sarah Huckabee Sanders and Bryan Sanders found love and were married two years later in 2010 (via Heavy). The couple got married in the Virgin Islands, according to The Arkansas-Democrat Gazette, and the two now share three children together, who are often featured on Sarah's Instagram. 
Bryan does not have an Instagram, but he does have a Twitter. He has not posted anything since 2018, but in the past, Bryan would often retweet a lot of his wife's work as press secretary. That shows he's a supportive husband, so we will see if he starts signing into Twitter more often once Sarah really starts to kick off her campaign. 
More recently, Sarah and Bryan worked together to create a nonprofit called Arkansas 30 Day Fund in 2020 (via Talk Business & Politics). It was intended to help businesses in Arkansas that were struggling financially by providing forgivable loans. The site can no longer be reached, so it seems the Arkansas 30 Day Fund is no more. However, with a gubernatorial race to look forward to, Sarah and Bryan have other things on their plate right now.