The Bittersweet Memento Vanessa Bryant Shared On The Anniversary Of Kobe And Gianna's Deaths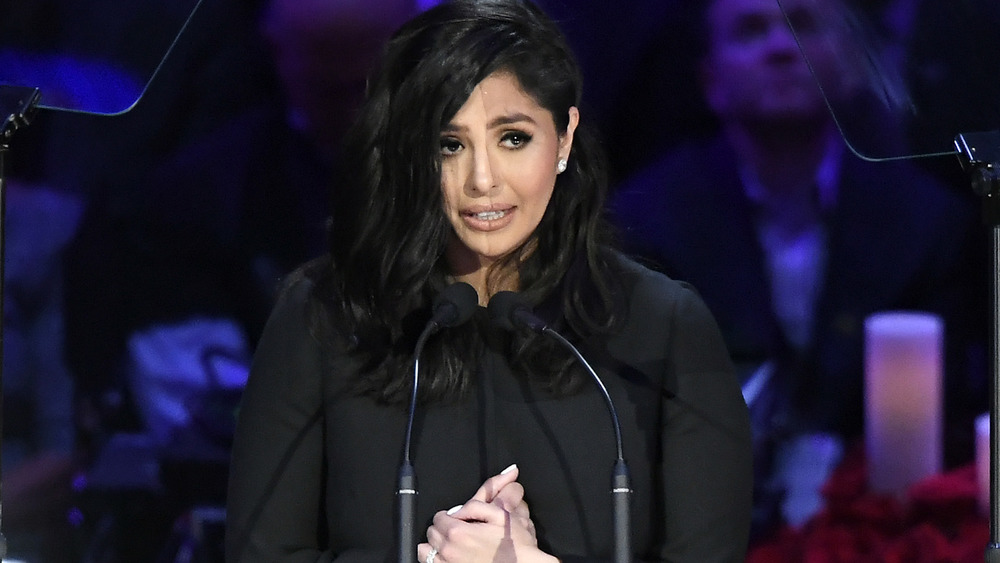 Kevork Djansezian/Getty Images
The first year after a devastating loss, they say, is always the worst. In that short space of time, holidays, birthdays, and anniversaries come and go without the loved one to join in the celebration. Then the first anniversary of the death arrives, and the wrenching pain floods back again at the realization that you've lived an entire year without the beloved one in your life. Vanessa Bryant is experiencing that now. On Jan. 26, 2021, she marked one year since the devastating day she lost both her husband, basketball legend Kobe Bryant, and their second-born daughter, Gianna, in a horrific helicopter crash (via CNN). 
As she has throughout the last painful 12 months, Vanessa took to Instagram to share her grief and gratitude. "I will never understand why/how this tragedy could've happened to such beautiful, kind and amazing human beings," she wrote. "It still doesn't seem real. Kob, we did it right. Gigi, you still make mommy proud. I love you!" She attached a heartfelt letter from one of Gianna's best friends, Aubrey Callaghan. The letter begins: "Dear Mrs. Bryant: I am thinking and praying for you constantly. Please do not feel like you have to read this. I cannot begin to comprehend what you are going through."
Gianna's friend penned a beautiful tribute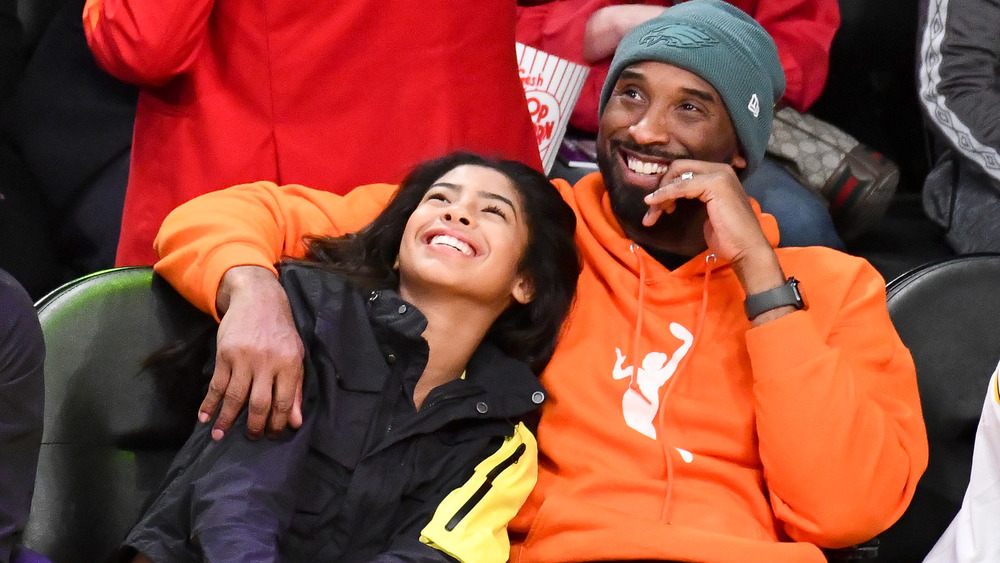 Allen Berezovsky/Getty Images
The letter from Gianna Bryant's friend praised the 13-year-old's "love of life" and supportive nature: "The mere fact that she boosted my confidence up enough to get me to play basketball for four years shows how powerful she was," Aubrey Callaghan wrote. "She knew when I was having a bad day, and knew just how to make me feel better. ... She left me notes in my notebook that I still cherish. She was incredible." The letter also reveals that, in addition to being a basketball player, Gianna was also on the student council and in the school musical.
Callaghan expressed her sadness about what Gianna could have accomplished, but noted what she did manage to achieve in her short life left a huge impact. "Her simple actions made all of us a better person," she wrote. She closed by saying, "I hope in the midst of your intense sadness you catch a glimpse of joy in who the daughter you created and raised was. You did it right, Mrs. Bryant, and we are all eternally grateful to you. I am so, so blessed I got to spend time with your angel of a daughter." 
Vanessa Bryant was deeply moved by the thoughtful remembrance. "Thank you so much for beautifully sharing some of your memories of my Gigi with me and allowing me to share them," she wrote. " ... I truly appreciate your thoughtful letter. She loves you so much."