What You Need To Know About Melania Trump's New Post-White House Office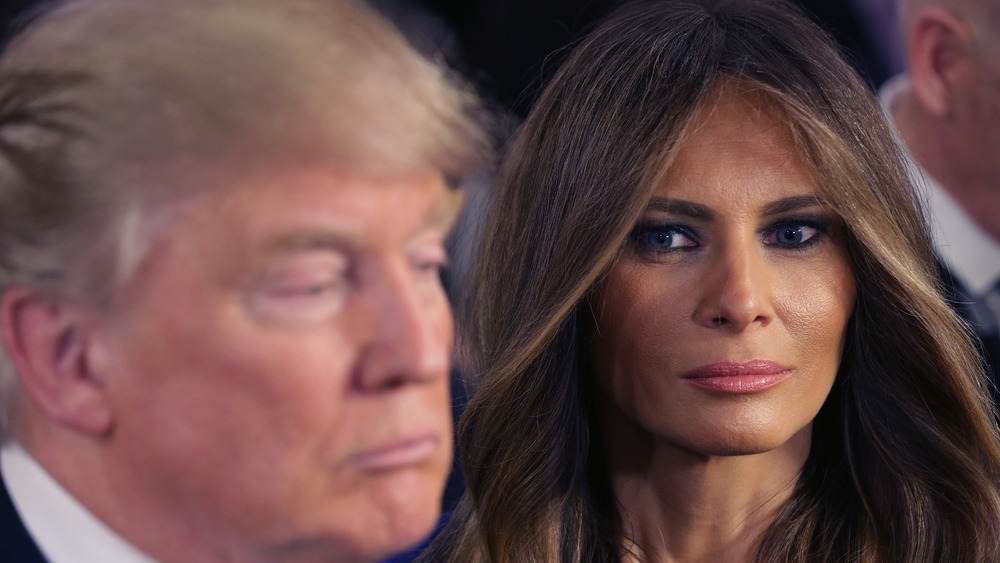 Chip Somodevilla/Getty Images
For Melania Trump, her husband's presidency didn't end a moment too soon, as evidenced by her completely ignoring the press upon landing back in Florida. Trump has clearly had enough; she simply wants to get back to living her life. Her post-presidency life involves round-the-clock Secret Service protection, considerably more privacy, and a new project with the presidential library, as well as, of course, helping her son Barron adjust to life in Florida. 
However, the Trumps haven't left politics behind completely. In particular, as Business Insider notes, the recent creation of an "Office of the Former President" suggests the couple wants to keep one foot in that sphere going forward — by any means necessary, since the former commander-in-chief remains banned from practically every social media site you can think of. Now, it seems his wife wants to get in on the action as she, too, has opened up an office. 
The former lady continues to push herself to 'Be Best'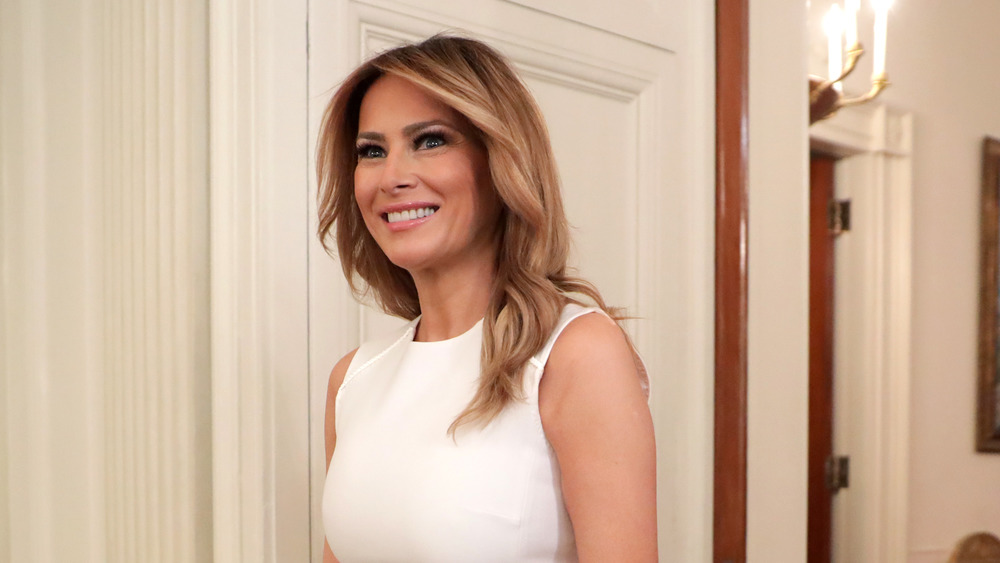 Alex Wong/Getty Images
CNN reports the former first lady is establishing her own office, including a small staff, with the intentions of keeping her "Be Best" campaign going, according to insiders. During her White House tenure, the children's welfare initiative encompassed a wide variety of vague tenets including, but not limited to, online safety and in particular the prevention of bullying on social media and, confusingly, the impact of the opioid crisis on kids. Trump wasn't clear on her goals with the campaign, and often let weeks drag on between public events in support of it. Meanwhile the dedicated office, located in the East Wing, wasn't adequately staffed to the point it often sat completely vacant. 
Sources close to Trump advise three of her former White House staffers will work in the new office. Chief of staff Hayley D'Antuono is returning alongside Mary "Casey" Finzer, who was allegedly responsible for keeping stock of Trump's "gift closet" during her tenure and is now a key part of "the operational and administrative side" of the team. Likewise, unpaid senior adviser Marcia Kelly has also been promoted, in a sense, though her role remains vague. The former first lady's new office is being run out of Mar-a-Lago, which is where she is also living, while her staff is working remotely for the time being. Trump is actively looking for the right home for "Be Best" in Palm Beach at the moment.