Here's What H.E.R.'s 'Better Than I Imagined' Really Means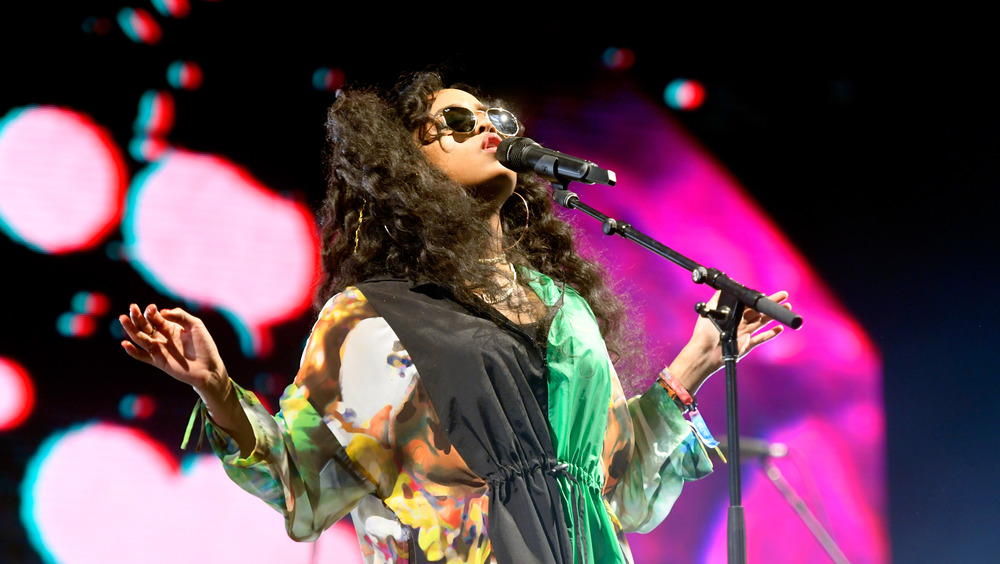 Frazer Harrison/Getty Images
You can fight us on it, but it's hard to deny that there's no one better than H.E.R. to sing "America the Beautiful" at the 2021 Super Bowl. In doing so, she's following in the footsteps of her mentor, Alicia Keys (via Mercury News). But more importantly, as the R&B genius explained to Rolling Stone, H.E.R. understands that, "Music is healing. It's something you can't explain, you just feel." And other than watching Tom Brady compete in the biggest football game of the year for the tenth time, healing is what we are all about right now.
H.E.R. (real name: Gabi Wilson) is an artist who uses songs to tell stories — stories that give us a mirror to look into, and to use as crutches when we are feeling down. "I've become a voice for young women who are growing up and uncomfortable being vulnerable, uncomfortable with changes, heartbreak — and becoming jaded," she explained to Elle in September 2018. "It's about acknowledging it and empowering yourself, and empowering other women, sharing those stories, and making people feel like they're not alone." 
No recent project of H.E.R.'s embodies this mentality more than "Better Than I Imagined." It's not an original song (although H.E.R. pens plenty herself). It's a song by the Grammy award-winning Robert Glasper, and it features Glasper, H.E.R., and Meshell Ndegeocello. 
Why 'Better Than I Imagined' is the song we all need to hear right now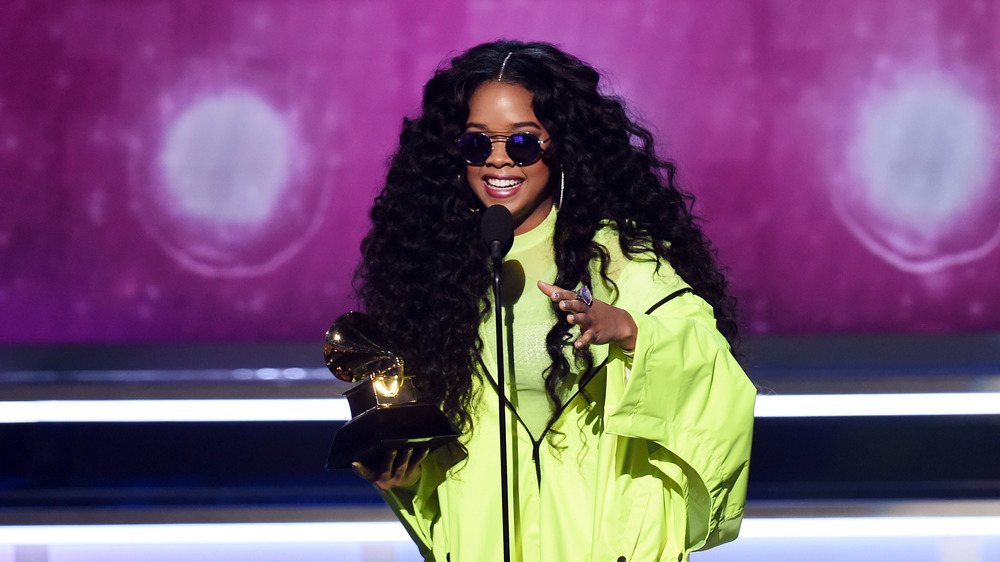 Kevin Winter/Getty Images
It was Robert Glasper who reached out to H.E.R. to sing the track "Better Than I Imagined." Like many of H.E.R's most famous tracks, the song is soft, sultry, addictive, and filled with both true love and heartbreak. But it's more than that, too. Glasper explained the song this way: "Black lives matter and so does Black love; no one wants a life without love, but we have generations of people in our community who haven't had the tools to actually be in healthy relationships" (via Rolling Stone).
"Sadness, mask it / Hated you with a passion," H.E.R. sings. "Trust me, lovе me / You know I could never make you / Stay true," she cries. "I hope you're not lonely / And, I'll call again / Maybe you'll answer / 'Cause this is better than I could have ever imagined." When she croons, it's impossible not to feel it. "Better Than I Imagined" is undoubtedly about Black love. It's also, universally, a poignant reminder of the importance of communication and (self) respect. Like Vice President Kamala Harris, promised in November 2020, the year 2021 will be a time to heal (via ABC News). Just maybe, this song is all we need to get started.