The Weeknd Was Beyond Adorable As A Kid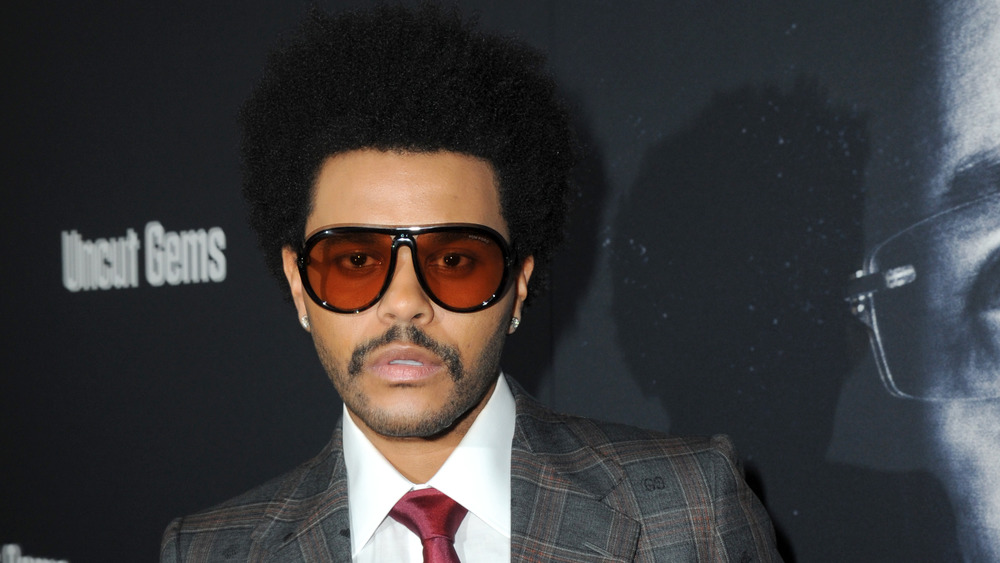 Joshua Blanchard/Getty Images
The Weeknd is currently preparing a show-stopping Super Bowl halftime performance that he has even contributed $7 million of his own money to, according to Today. The "Blinding Lights" singer had an amazing 2020 that included winning a few MTV Video Music Awards, being nominated for three Billboard Music Awards, and having a trending dance on TikTok that even celebrities like Jenny McCarthy and Nicole Scherzinger got into (via The Daily Dot). The Grammy-winning singer is currently on top, but before he found himself in the spotlight, he was just Abel Makkonen Tesfaye from Canada. 
Back in June, the Weeknd posted a throwback pic of himself as a kid growing up in Canada, wearing a Toronto Blue Jays T-shirt. The adorable pic is almost too cute for words, which is probably why there is no caption to accompany it. According to The Daily Mail, The Weeknd was born in February 1990, which was around the time when the Toronto Blue Jays were at their peak, so it makes sense that he would be a proud fan. 
Is The Weeknd looking to have kids of his own?
Back in December, The Weeknd posted another one of his adorable baby pics to his Instagram, but this time, it was to promote the Christmas episode of his Apple Music radio show, Memento Mori, according to Hollywood Life. This time, a baby Abel is sporting a super cute Santa hat, with adorably pinchable cheeks and a twinkle in his eyes. This just proves that The Weeknd has always been adorable, but is the Canadian singer looking to have any kids of his own? 
According to E! News, The Weeknd's song "After Hours" hints at wanting to have kids with the lyric, "I wanna share babies." The Weeknd was most recently linked to his on-again, off-again girlfriend, Bella Hadid. However, the two officially called it quits in 2019, according to Parade. Now, The Weeknd has mostly been focusing on his music. Though, there were rumors of him and Spanish singer Rosalía getting together last year, but nothing has been confirmed (via Film Daily). 
Either way, he has a big Super Bowl performance to prepare for that The Weeknd has teased will be a "cinematic experience," according to Billboard. From a young boy in a Toronto Blue Jays shirt to performing on the greatest stage in one of the biggest sporting events in the world, The Weeknd surely has come a long way.