How The Weeknd Made $92 Million In Just One Year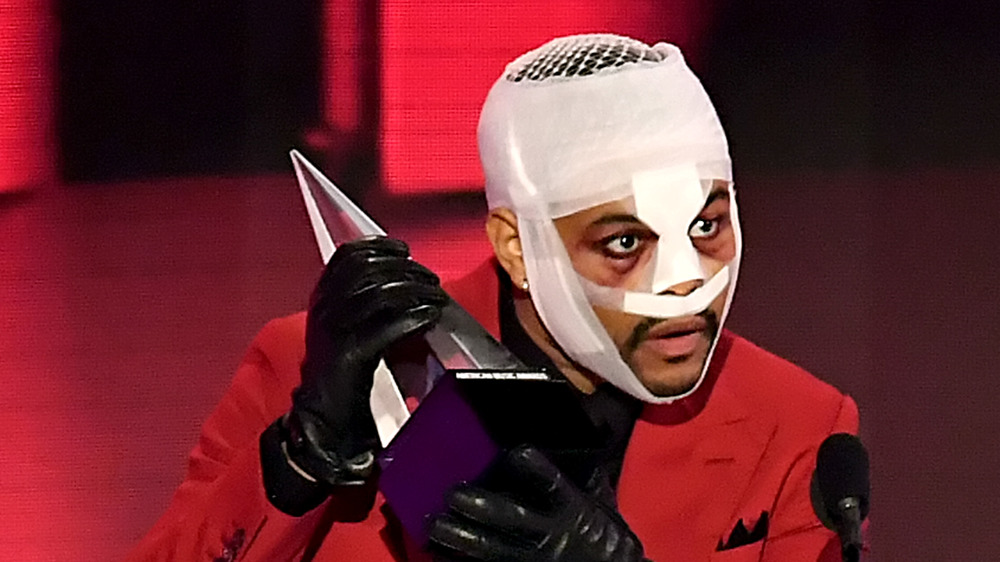 Kevin Winter/Getty Images
The Weeknd isn't dishing out $7 million of his hard-earned dollar bills on the Super Bowl half time show for nothing. He's going for perfection. "We've been really focusing on dialing in on the fans at home and making performances a cinematic experience, and we want to do that with the Super Bowl," Abel Testafaye told Billboard. And while $7 million might seem like a high price tag for a 13-minute performance slot, the payoff might be bigger still. The math goes something like this. A Super Bowl halftime show means a really, extremely big audience. Only 22,000 will sit in the stands during the 2021 Super Bowl, but if this year's Super Bowl is anything like last year's, upwards of 99 million will tune in, virtually (via The Washington Post and Reuters ). 
And to give you an idea of what that means to an artist, Statista says that the highest-attended concert in history only reached 3.5 million audience members. An audience of that size equals out to a whole lot of dough. After the 2020 Super Bowl, Billboard reported that such exposure inspired a 1,000 percent increase in downloads of the songs that Shakira and JLO performed, respectively. For The Weeknd, who once earned 92 million dollars in one year thanks to his popularity on streaming platforms, that kind of exposure might literally mean gold. 
How The Weeknd earned $92 million in 2016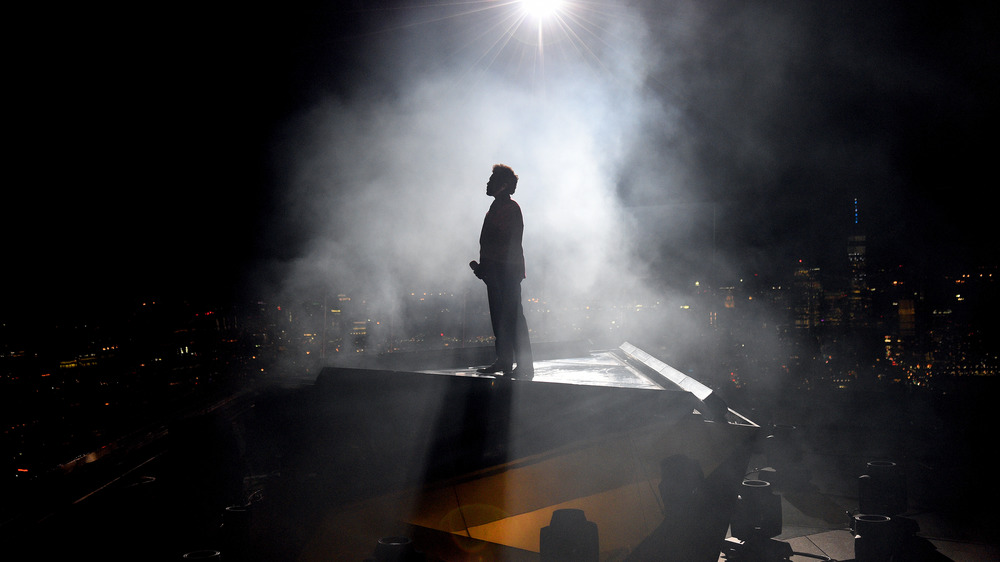 Kevin Mazur/mtv Vmas 2020/Getty Images
Forbes dug into it. The Weeknd didn't make a fortune in 2016 off of streaming alone. Like a Super Bowl, streaming doesn't pay well, but it opens doors. "I really wanted people who had no idea who I was to hear my project," Tesfaye explained about his willingness to put his music on streaming platforms. "You don't do that by asking for money." The money comes afterward. In 2016, the musician was able to leverage his 17.5 billion streams into tour profits and partnership deals. That same year, The Weeknd's album Starboy hit the top of the charts on Billboard. No doubt in large part due to his success on streaming platforms, in 2017, Tesfaye also signed a sponsorship deal with H&M (via Variety). 
Since 2016, his popularity has only grown. Prosound reports that "Blinding Lights" was 2020's most-streamed song on Spotify. Across the globe, listeners searched The Weeknd's hit-track out an astonishing 1.6 billion times. Meanwhile, The Weeknd was the fifth-most streamed artist in the world, behind Bad Bunny, Drake, J Balvin, and Juice WRLD. So if you're asking us if The Weeknd's $7 million Super Bowl investment is worth it: almost definitely. The money is already rolling in and he hasn't even performed yet. How do we know? For starters, chances are you've already seen him in a string of Super Bowl-related Pepsi ads (via ABC). We sure have.