Vanderpump Rules' Katie Sets Off Heated Debate With Pic Of Stassi's Baby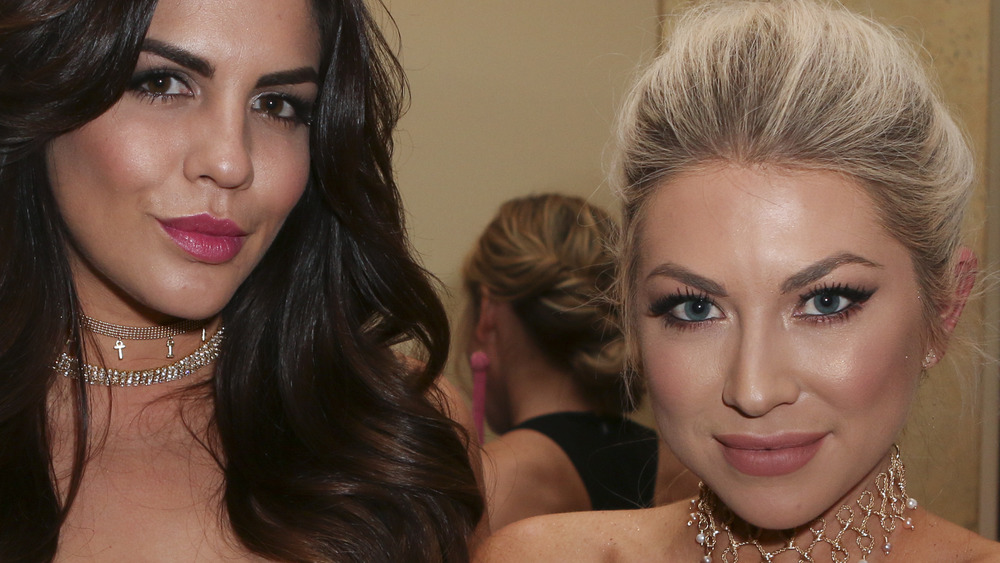 Tasia Wells/Getty Images
On Feb. 3, Katie Maloney-Schwartz shared a photo of herself with Stassi Schroeder Clark's baby. While many Vanderpump Rules fans were gushing, some people were only concerned with the fact that Maloney-Schwartz was not wearing a mask.
A heated discussion began when one Instagram user commented, "Mask???," which led to numerous replies on the topic. Some tried to shut this down with statements such as, "Okay, Karen." Others went into their opinions on masks, the pandemic, and politics, leading to replies like this one from social_worker_nicci: "do you REALLY think that after 9 months of pregnancy and a month in w/newborn that they wouldn't have THOUGHT of COVID precautions!! Surely not. So, then you just want to mom shame?!"
There were also comments like this one from user sipalumbo, "Why do you have to be rude. There's no need for you to be a nasty person," plus others telling each other to stop talking, as the mask debate went on and on.
Katie Maloney-Schwartz is godmother to Stassi Schroeder Clark's daughter
Stassi Schroeder Clark and her husband, Beau Clark, first shared the news of their daughter a week ago, saying they had "spent the last couple of weeks enjoying every moment" with Hartford Charlie Rose Clark. People confirmed that Hartford entered the world on Jan. 7 and that her middle names honor Clark's father and Schroeder's grandmother, respectively.
In Katie Maloney-Schwartz's picture with Hartford, she announced that she was the baby's godmother. She also said she couldn't wait to watch Hartford grow and that she may one day tell Hartford stories about Schroeder. She surely has lots of juicy tales, as these two reality stars have both been on Vanderpump Rules since it premiered on Bravo in 2013. Their co-stars Brittany Cartwright, Lala Kent, and Scheana Shay are all expecting as well!
This is all quite sweet, though some may share Instagrammer trishapowelldavis' thoughts: "I just came [here] to see a mask comment!!!"