Here's What The Weeknd's In Your Eyes Really Means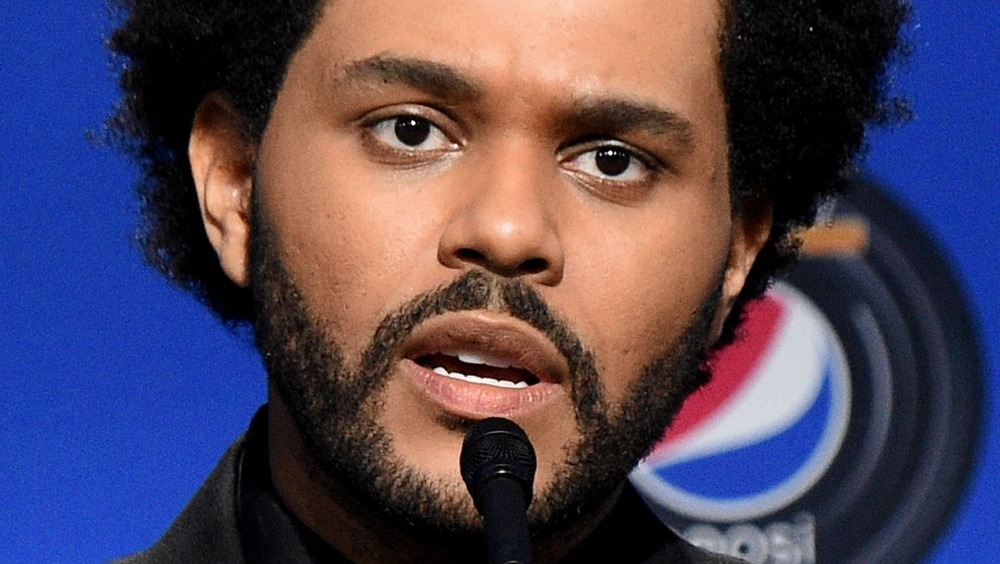 Kevin Mazur/Getty Images
When you're absolutely jamming along to a song, sometimes it's easy to forget that that song has a narrative and deeper meaning behind it, and that is very often the case when it comes to The Weeknd's music. Abel Tesfaye, professionally known as The Weeknd, has famously used his music as a way to express himself and tell provocative and compelling stories. Although The Weeknd has been known as something of a press-shy performer, when it comes to his music, he has learned to become quite vulnerable.
His music touches on his cultural background, history of substance abuse, romantic relationships, family, and much more that makes The Weeknd the prolific artist that he is (via Variety). His newest album, After Hours, is no exception, and has taken the world by force with its incredible visuals, banging beats, and engaging narrative. In an interview with Variety, The Weeknd explained that the music featured on After Hours demonstrated his "vulnerability," unlike other albums of his in which he believes he had something of a "shield up."
But what is the specific meaning behind some of the most popular bangers off of After Hours? Let's take a look at one of his top hits, "In Your Eyes."
This is what The Weeknd says In Your Eyes is about
The tenth track of The Weeknd's After Hours, "In Your Eyes," is not only an incredible synth-pop that has us nostalgic for the 1980s, but it tells a compelling story. The music video interestingly juxtaposes the upbeat energy of the music with images of a bloodied woman running away from some sort of attack, and The Weeknd serving as our Freddy-esque villain.
Horror-movie music video aside, the lyrics themselves tell a very different story. Indeed, lyrically, this song shows The Weeknd in a rather vulnerable position emotionally, singing about how he believes himself to be a cold-hearted person that surrounds himself in a facade so as not to be hurt by love (via Genius). The Weeknd told Variety that the song is "basically about two people who are in love with each other who are just f***ing each other over," he said. "The first verse is from [one] perspective, and the second is from the other perspective."
The Weeknd repeats the theme of blindness throughout the album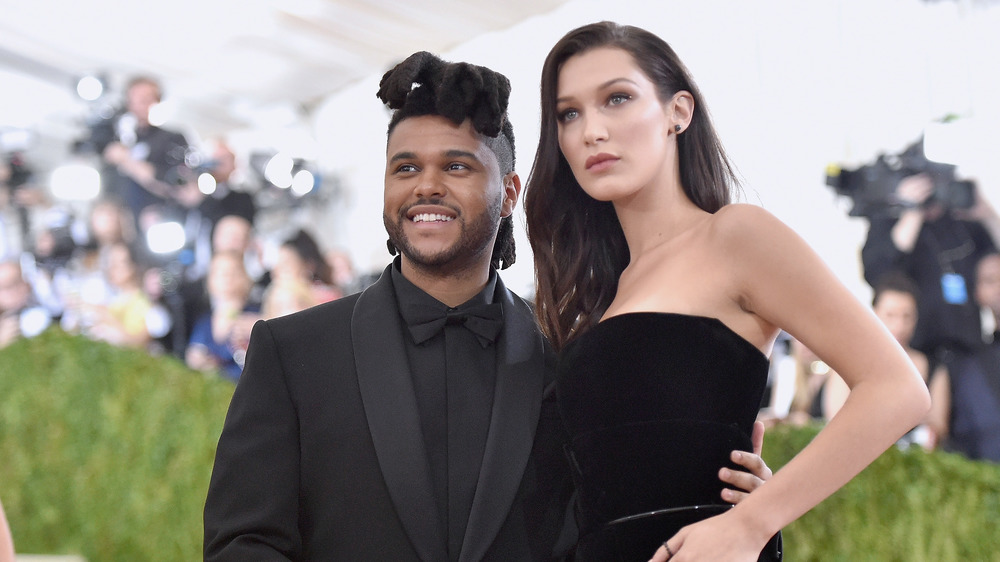 Mike Coppola/Getty Images
"In your eyes / I see there's something burning inside you / Oh, inside you / In your eyes / I know it hurts to smile, but you try to / Oh, you try to / You always try to hide the pain." Here, The Weeknd is aware that his relationship is falling apart and both he and his lover are hurting, but they both do their best to ignore it. This sentiment is echoed in the next line where he sings about being "blind," which is a very common theme in the After Hours album as a whole, perhaps most famously in his hit song "Blinding Lights" (via Genius).
While nothing has been officially confirmed, many fans speculate "In Your Eyes" to be about The Weeknd's ex, Bella Hadid, a relationship that was on and off between 2015 and 2019 (via PopSugar). One eagle-eyed fan even took to Twitter to speculatively joke, "[shoutout] to Bella Hadid for breaking Abel's heart & giving us After Hours."