Here's Where You Know The Actor In The DoorDash Sesame Street Ad From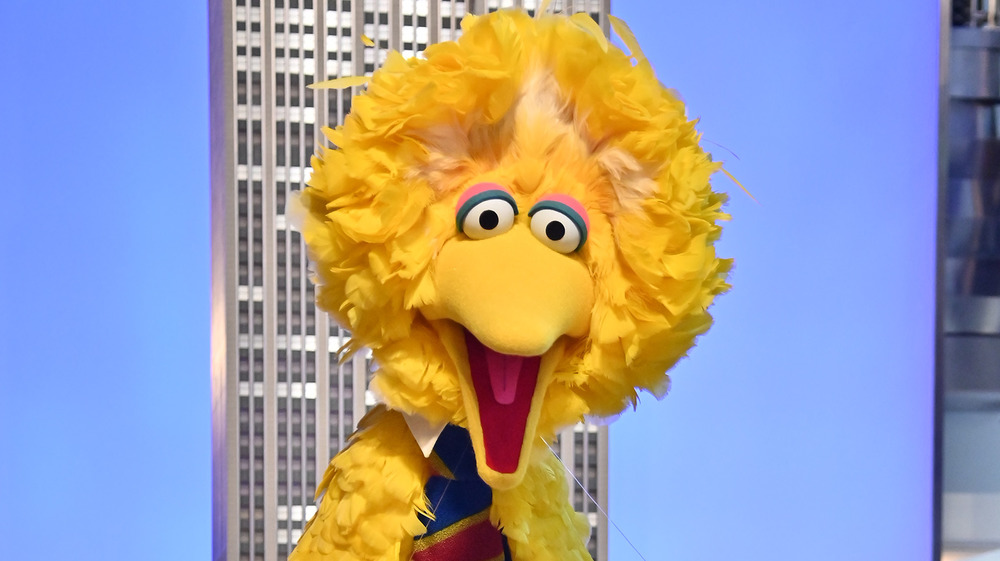 Theo Wargo/Getty Images
As millions gather at home to watch Super Bowl LV on February 7, major branded companies are hoping most of them will stay tuned for the Super Bowl commercials between plays. The ads have become as much of an event as the game itself; even if you're not a fan of the Kansas City Chiefs or Tampa Bay Buccaneers, you can still have a great time watching the memorable product plugs. Some ads created iconic catchphrases, such as Wendy's "Where's the beef?" ad from 1984 (via AARP), while others yanked on our heartstrings (like Google Assistant's ad featuring a man mourning his wife). Budweiser has managed to do both: The same beer company that gave us "Wassuuup" and the "Bud.Wei.Ser" croaking frogs also gave us the tear-jerking tribute to 9/11.
This year, we've been treated to previews of Sunday night's fun. We've seen Matthew McConaughey flattened into 2-D for a Frito-Lay ad, and the Wayne's World stars partying on for Uber Eats. Recently, viewers were also treated to two previews for the new DoorDash campaign (via Instagram). The clips feature some of Sesame Street's most well-known Muppets – like Cookie Monster and Big Bird – getting their favorite foods through the delivery service as a familiar-looking guest star looks on. If you're a Broadway, TV thriller, hip-hop or puppy fan, you'll know him right away.
Daveed Diggs is a Broadway, TV and hip-hop star
The DoorDash actor is none other than Daveed Diggs, currently best known for his starring role as Andre Layton in Netflix's dystopian drama Snowpiercer. Theater lovers also know him well from his dual roles as Thomas Jefferson and the Marquis de Lafayette in the hit musical Hamilton, for which he won a Tony; hip-hop fans know him as the vocalist for the group Clipping. IMDb also reminds us that his film and TV credits include Black-ish, Unbreakable Kimmy Schmidt, Trainspotting, The Good Lord Bird, and Soul. He also has a prior history with Sesame Street, having played one of Mr. Noodle's brothers on the "Elmo's World" segment (via Variety). Younger fans got a taste of his talent this past December when he created the viral video "Puppy for Hanukkah" on the Disney Channel. Diggs, who was raised Jewish, said at the time that he "embraced the opportunity to share my love of music and a little piece of my culture."
The first two DoorDash spots feature Diggs footing the bill for a large order placed by Cookie Monster (including ramen, tandoori chicken, and, naturally, cookies), and watching in awe as Big Bird receives a lunch order that includes 87 pounds of birdseed ("Whoa!"). It's a good bet that Super Bowl Sunday will find him helping out other hungry Muppet friends; hopefully, he doesn't have to share Oscar the Grouch's dinner.