Why This Word Is Banned In The Cambridge Household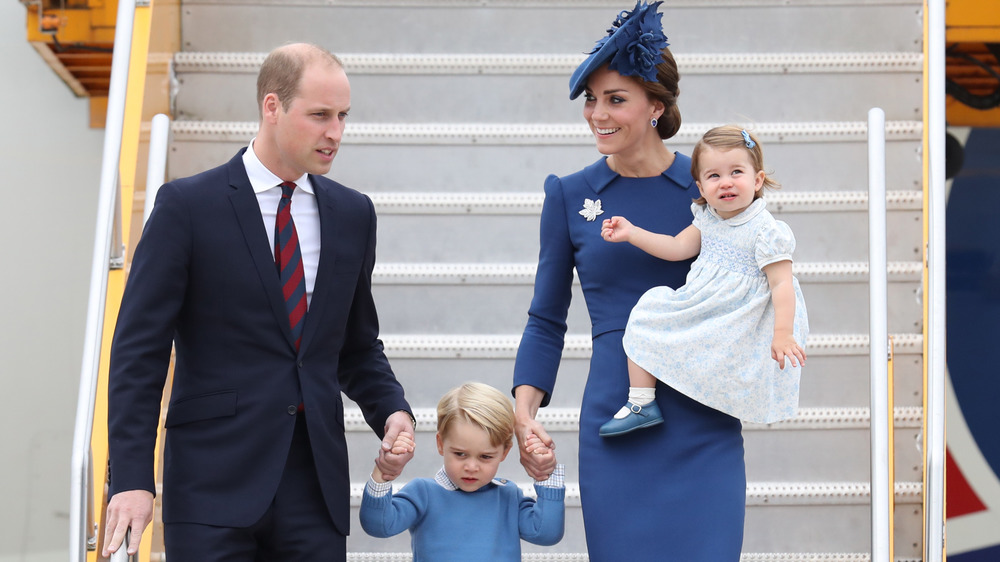 Chris Jackson/Getty Images
The public's fascination with what goes on behind the palace walls also includes the way in which the royal children grow up. Many assume that the children's nannies take care of most of the parental duties, but, similar to their modern approach to most of the royal duties, the Cambridges have broken tradition in this aspect as well. 
The Cambridge nanny has been with the family since shortly after Prince George was born, The Mirror reports. In addition to tagging along on family trips and occasions, Maria Borrallo lived in Kensington Palace with the family — before the pandemic, at least. Borrallo trained in one of the U.K.'s most prestigious institutions for child care, called Norland College, in Bath, England. The outlet notes that the school trains its pupils to be the best caretakers possible and puts forth its own set of rules, including the omission of a certain word from the nannies' vocabulary.
Louise Heren, an author who spent a year at the same school, told the outlet that the students adhere to a curriculum that bans the use of the word "kid." The children of the household should always be referred to as "children" or by their first names.
Avoiding the word 'kid' bears more respect for their individuality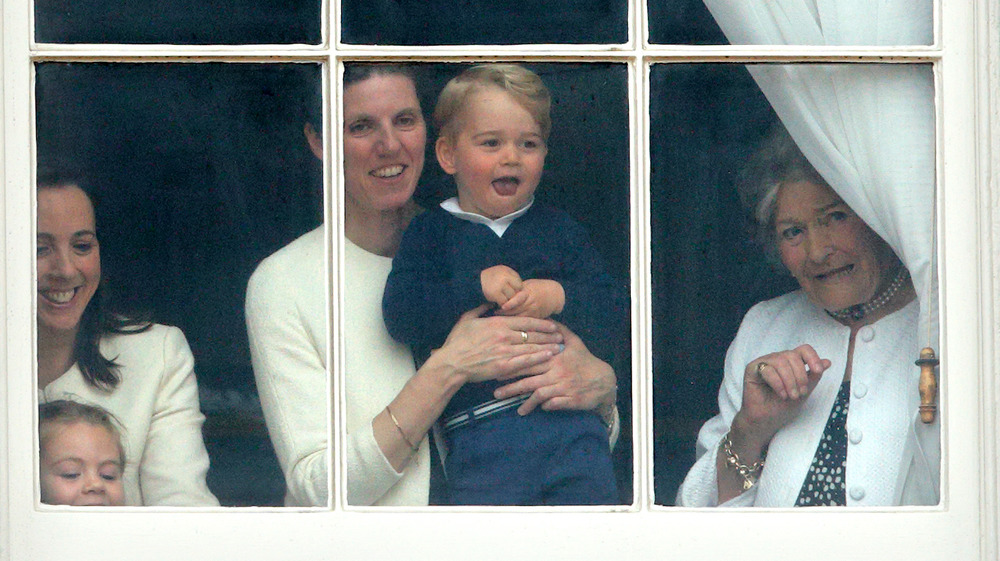 Max Mumby/indigo/Getty Images
Besides sounding more official, calling the Cambridge siblings "children" also comes as a sign of respect. "The word kid is banned. It's a mark of respect for the children as individuals," Louise explained to the Mirror. Apparently, Norland College imposes this as a strict rule that many follow, and the Cambridge's nanny likely still observes it. George, Charlotte, and Louis probably hear themselves referred to by their first names or as the more formal "children".
Another way that William and Kate have broken with tradition is in their parenting styles. Much more involved than royals of old, the Duke and Duchess work closely with their staff to ensure that their children feel taken care of. "Given what we have seen of Catherine when she is out in public, she's very hands on," Louise said. "I imagine her relationship with Maria is very close and they collaborate greatly on the care of the children."
The Duchess has been vocal about her struggles with parent guilt in the past, the Independent reports. During an appearance on the Happy Mum, Happy Baby podcast, Middleton was asked if she struggles with feelings of guilt. "Yes absolutely — and anyone who doesn't as a mother is actually lying. Even this morning, coming to the nursery visit here — George and Charlotte were like, 'Mummy how could you possibly not be dropping us off as school this morning?'" Nevertheless, it appears that the Cambridge children are well looked after by both their parents and their nanny.