Alex Trebek's Family Just Made This Heartwarming Donation In His Name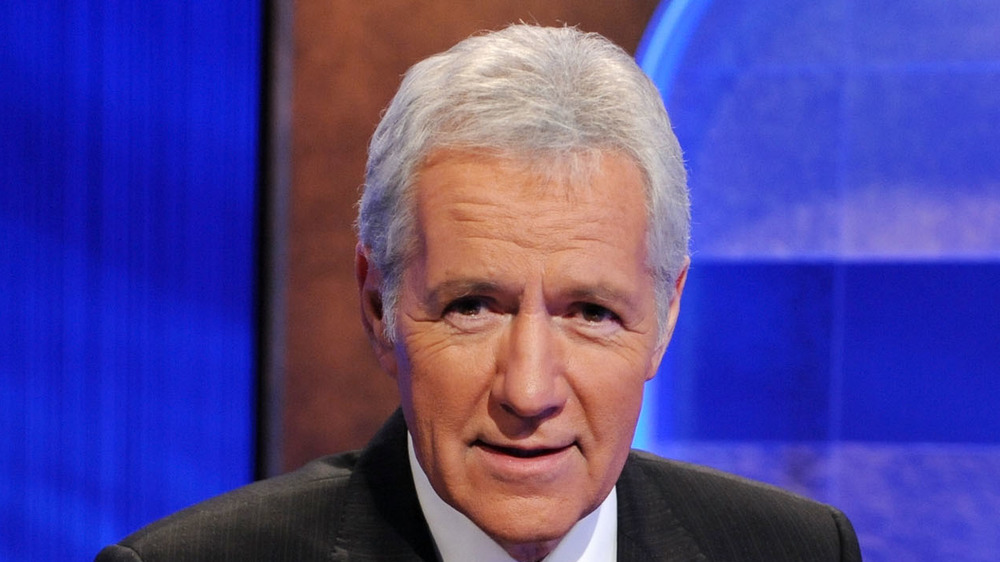 Amanda Edwards/Getty Images
Alex Trebek will certainly be remembered fondly both by his family and fans. When the legendary quiz show master died in November of last year, Twitter lit up with tributes from stars and viewers of the long-running show synonymous with the Canadian. Meanwhile, his wife of 30 years, Jean, would lay out how special Trebek's personal life was behind his public persona.
Now, months after saying goodbye to the Jeopardy! host, his fill-ins on the show, from Mayim Bialik, to Ken Jennings, are speaking out about how much it means to them to step into Trebek's shoes for a short time. And speaking of his shoes, the treasured TV star's family has just announced they are making a heartwarming donation in his honor. According to the New York Post, some of Trebek's wardrobe from his many years spent hosting Jeopardy! is being donated to The Doe Fund, which serves the homeless population.
In this case, according to the outlet, beneficiaries will receive 14 suits, nearly 60 dress shirts, an astounding 300 ties, 25 polo shirts, 14 sweaters, nine sport coats, nine pairs of dress shoes, 15 belts, parkas and three pairs of dress slacks — all intended to support them as they attend job interviews.
Why Alex Trebek's clothing was donated to The Doe Fund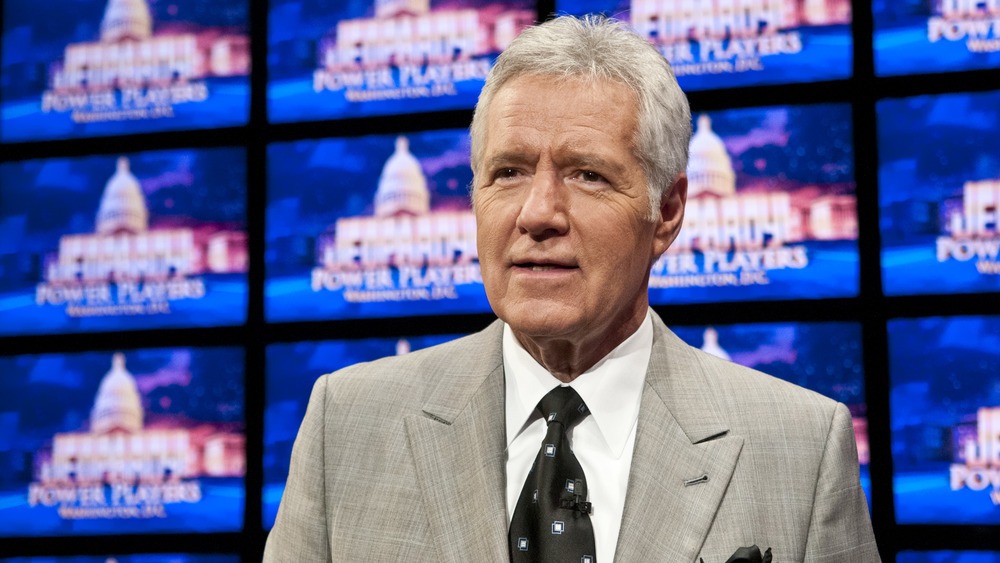 Kris Connor/Getty Images
The show's executive producer, Mike Richards, shared a statement that confirms what we always suspected about Trebek — he cared deeply about those who are in need. Consider what he said during a final taping of Jeopardy! "I'd like you to open up your hands and open up your heart to those who are still suffering because of COVID-19. People who are suffering through no fault of their own. We're trying to build a gentler, kinder society. And if we all pitch in just a little bit, we're gonna get there."
"During his last day on set, Alex extolled the virtues of everyone opening up their hands and their hearts to those who are suffering," noted Richards, adding, "Donating his wardrobe to those who are working to rebuild their lives is the perfect way to begin to honor that last request."
According to TMZ, it was the host's son Matthew, a supporter of the cause, who helped to select the garments headed for The Doe Fund. For their part, the organization said in a statement, "We are so grateful for Jeopardy! and the Trebek family's commitment to lifting up the most vulnerable among us. The men in our career training programs are always in need of professional attire, so they can shine in their job interviews and work with confidence once they're hired. This donation alleviates the obstacle of not having appropriate clothing."