This Is How Kate Middleton 'Helped Save' Prince William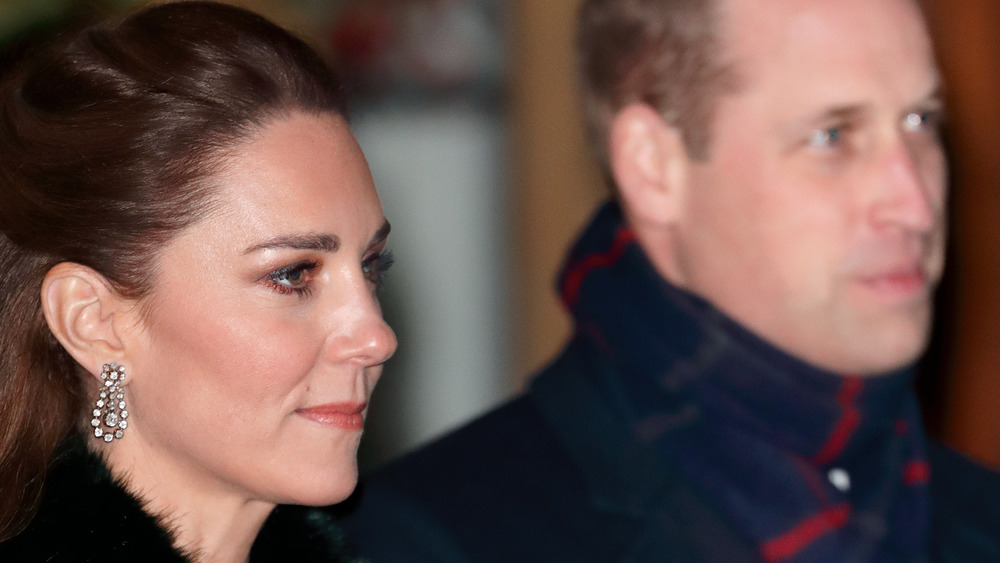 Max Mumby/indigo/Getty Images
It's no secret that Prince William didn't have an easy childhood. While it's always difficult to have your parents go through a divorce, he was just 10 years old when the breakup of his parents' marriage was splashed across the covers of tabloids across the country and world. And, of course, William tragically lost his mother, Princess Diana, in a car crash at age 15.
In 2016, during a visit with a young boy who had lost his own mother, William opened up about the loss and said that 20 years after her death, he still thinks of his mom everyday. "Time makes it easier," he told the boy. "I know how you feel. I still miss my mother every day — and it's 20 years after she died" (via the Daily Mirror).
According to royal expert Angela Levin, Kate Middleton "helped save" her husband by making sure he was included and welcomed into her own tight-knit family (via the Daily Mail).
William and Kate will celebrate their 10th wedding anniversary in April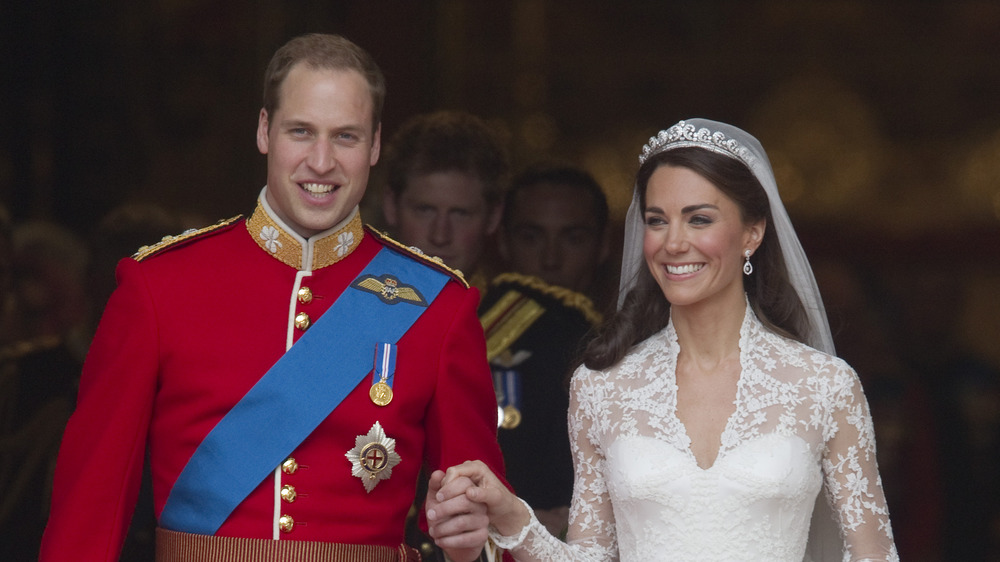 Anwar Hussein/Getty Images
As the Duke and Duchess of Cambridge approach their 10th wedding anniversary, Levin, author of Harry: A Biography of a Prince, told the Daily Mail she believes "Kate has helped save William," further explaining, "I think it was very difficult for him coming out of a dysfunctional family, losing his mum so young and I think he was in a very difficult place."
"She has really encouraged him," she said. "Her whole life is to make him happy, I think. She found things that really make him feel important and worthy rather than just going to cut ribbons. I think she has helped him to be a husband by introducing him to her own family a lot and spending time with a normal family and being a dad."
William and Kate share three children: Prince George, Princess Charlotte, and Prince Louis. "I adore my children very much. I've learnt a lot about myself and about family just from having my own children," William said of fatherhood (via Hello!). The family may be expanding soon, too — according to US Weekly, William and Kate are planning to have a fourth child in the near future.