Here's Why You Recognize Thomas Brodie-Sangster's Famous Voice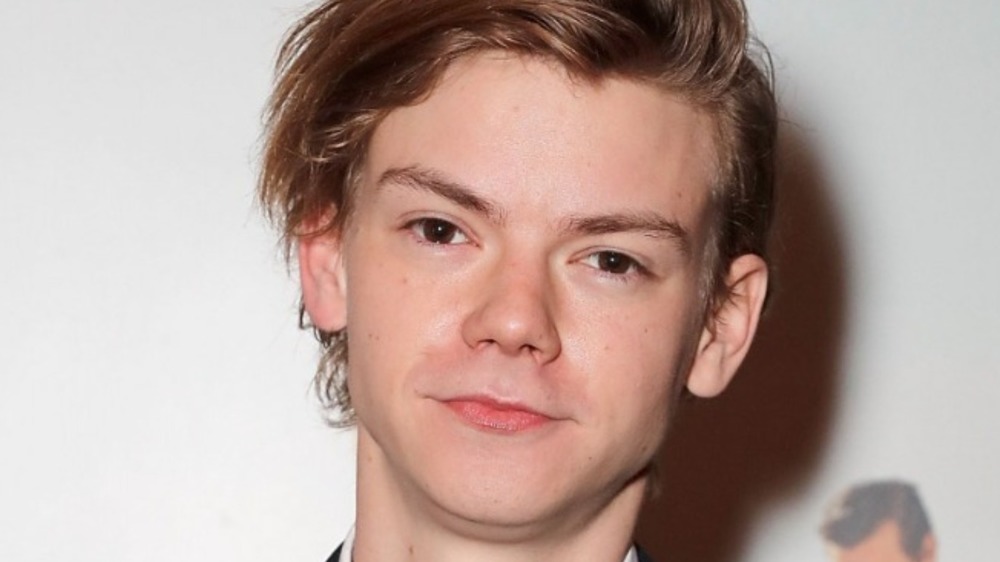 David M. Benett/Getty Images
Netflix's The Queen's Gambit made all of the right moves. Part sports drama, part period piece, the miniseries follows the complicated story of orphan-turned-chess prodigy Beth Harmon (played by Anya Taylor-Joy), and smartly tackles deep issues, including addiction and mental illness. The limited TV series holds a 96% rating on Rotten Tomatoes, and is one of the streaming giant's biggest releases of 2020. It even sparked a whopping 1,048 percent sales increase in chess sets for toys and game company Goliath Games, a month after its October release, according to Marker.
Thomas Brodie-Sangster's take on Benny Watts, the smooth-talking chess genius with the suave '60s 'stache, made him a fan-favorite, no contest. His huge transformation from the adorable and sweet Sam on Love Actually — yes, that's him! — to the confident and charming chess champion will make you do a double-take, per Men's Health. But Benny isn't his only defining role. Brodie-Sangster has been in the entertainment industry since 2001, and is just as brilliant lending his voice to TV series as he is acting on the screen (IMDb).
Thomas Brodie-Sangster was the voice of this iconic Disney character
Thomas Brodie-Sangster has made a lot of smart choices when it comes to the TV series and films he's been a part of. His role in cult classics like The Maze Runner trilogy and Game of Thrones catapulted him into fame and paved the way for other iconic roles. Brodie-Sangster has a very distinct and deep voice, which is what made him the perfect choice as a voice actor for Disney's Phineas and Ferb. He played the character Ferb for the series run between 2007-15 (IMDb).
The series ended in 2015, but Disney used the characters in a crossover of their 2016 TV series Milo Murphy's Law and in Disney Plus' 2020 film Phineas and Ferb the Movie: Candace Against the Universe. Brodie-Sangster did not reprise his role as Ferb in either because of scheduling conflicts, according to The DisInsider.
What makes Brodie-Sangster's time on Phineas and Ferb that much more memorable though is the fact that his love interest on the show, Vanessa Doofenshmirtz, is played by none other than Olivia Olson from Love Actually, as reported by Screen Rant. Olson starred as Joanna in the hit film, Sam's love interest. There's nothing sweeter than seeing their chemistry come full circle.
He starred in a classic British sci-fi TV series and worked alongside Sir Patrick Stewart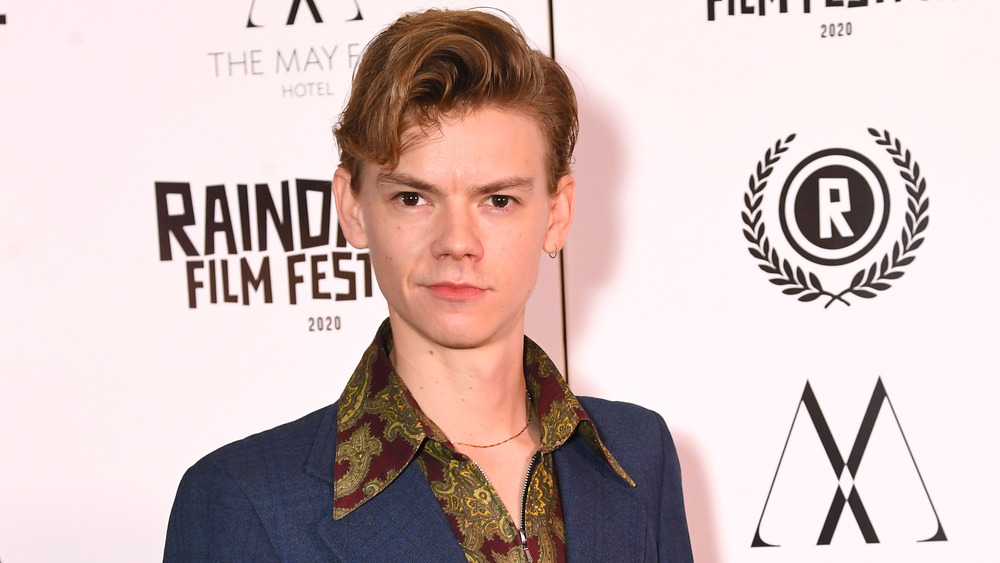 Dave J Hogan/Getty Images
Brodie-Sangster landed a major part in the reboot of the hit '60s puppetry series Thunderbirds, titled Thunderbirds Are Go (via IMDb). In Thunderbirds Are Go, he played space monitor John Tracy, one of the five Tracy brothers, per Looper. Ironically, he admitted that his favorite Tracy brother from the original series was actually Virgil in a 2016 TV appearance on Good Morning Britain.
He also appeared as dragon Firedrake in the animated film Dragon Rider, alongside a stunning cast that included Felicity Jones, Patrick Stewart, and Freddie Highmore (via HeyUGuys). In an interview with The Evening Standard, Brodie-Sangster shared why he is so drawn to voice acting. "I've always enjoyed doing voice work — it's a nice way to play around with characters that you might not necessarily get cast as in live action. That's certainly why I agree to do these things. As a child, I loved anything to do with adventure, travelling the world," he explained.
One look at Thomas Brodie-Sangster's impressive acting resume shows that he knows what he's doing.