Joe Biden Just Revealed Every President But Trump Has Done This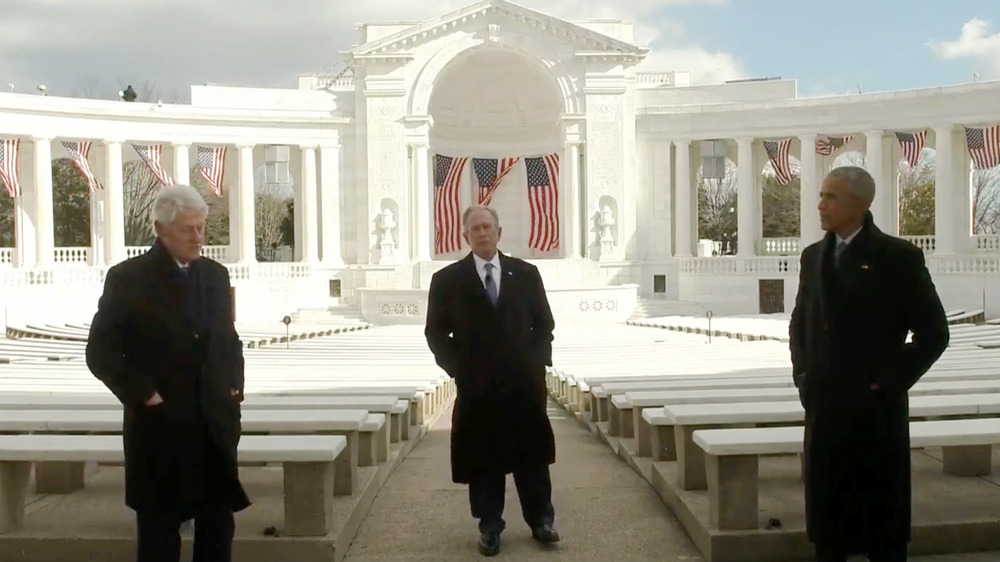 Handout/Getty Images
In 2012, when then-President Barack H. Obama presided over the unveiling of the portraits of former President George W. Bush and his first lady, Laura Bush, he talked about the unique pressures that fell on the presidents of the United States. "It's been said that no one can ever truly understand what it's like to being president until they sit behind that desk, and feel the weight and responsibility for the first time, and that is true... In this job, no decision that reaches your desk is easy, no choice you make is without costs, no matter how hard you try, you're not going to make everybody happy," Obama said (via YouTube).
"That's why, from time to time, those of us to have had the privilege to hold this office find ourselves turning to the only people to know the feeling. We may have our differences politically, but the presidency transcends those differences," he added. 
Incumbent President Joe Biden, as Obama's "Number One," might have famously been the last person in the room when important decisions were made during the Obama administration (via The Guardian), but he likely wasn't fully aware of the challenges that the presidency posed until the job fell to him on Jan. 20.
Nearly all past presidents have reached out to Biden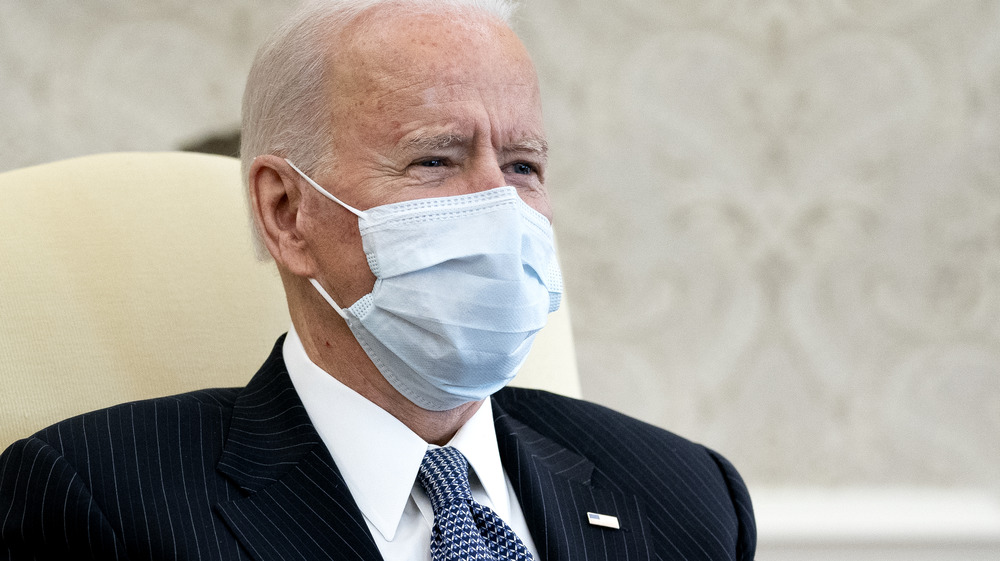 Bloomberg/Getty Images
Thus, it's not surprising to hear that Joe Biden has reached out to his predecessors to have private conversations. "By the way — all of them, with one exception, have picked up the phone and called me, as well," he added (via CNN). Biden made that revelation during the CNN Town Hall in Milwaukee, Wisconsin, where he also said that while the past four years had been about former President Donald Trump, the next four years should be about the American people (via Twitter).
Biden's comment about "the exception" sent a chuckle across Twitter, where social media users took "guesses" as to who the person he didn't speak to would be. One social media user tweeted Biden's quote, along with the comment: "Nancy Drew not needed for this one," which received a few GIFs reflecting giggles as well as a few thoughtful moments.
Trump famously skipped Biden's inauguration and, apart from leaving a letter in the Oval Office Resolute Desk, refused to reach out to Biden throughout the entire transition. We guess things haven't changed much, then.