Christine Quinn Reveals Exciting Family News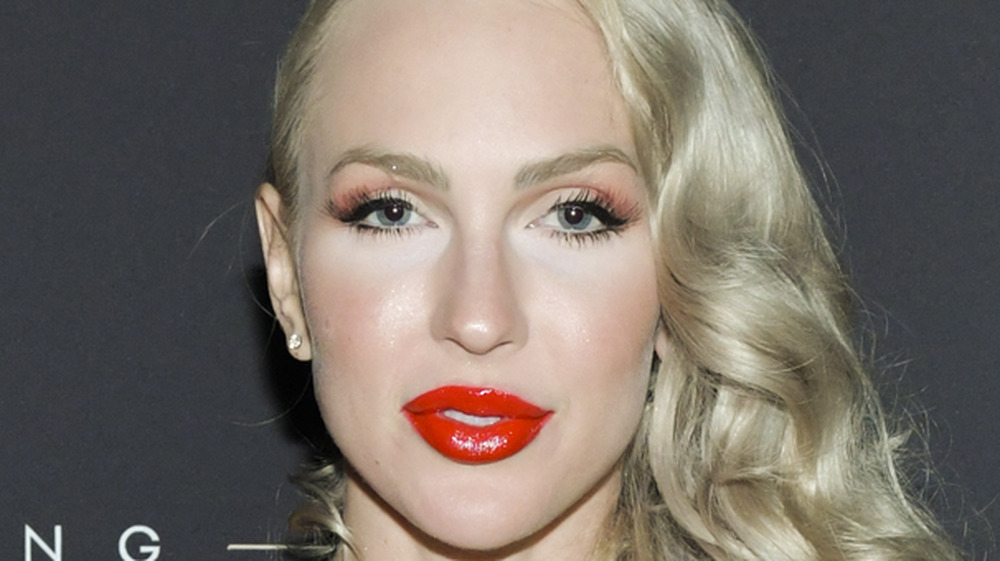 Rodin Eckenroth/Getty Images
Selling Sunset's Christine Quinn is going to be a mom. The outspoken television personality has announced that she is pregnant with her first child with husband Christian Richard (via People). Quinn rose to stardom as a result of the hit Netflix series, Selling Sunset, which followed a group of fashionable, cutthroat real estate agents navigating the L.A. housing market. 
Every show — whether scripted, reality, or somewhere in the middle — has a villain of sorts, and Quinn seemed to fit that role in Selling Sunset. She was never afraid to tell it like it is while stomping the pavement in her six-inch heels.
The 31-year-old began to develop a sort of change of heart upon meeting her future husband, however, seeming to focus less on arbitrary conflict with co-workers and pivoting more toward a future with her man. Now that the multi-millionaire real estate agent is appearing to settle down, bun in the oven, will she become any more light-hearted toward her co-workers?
We wouldn't bet on it.
This is the only other member of the Selling Sunset cast that Quinn shared the news with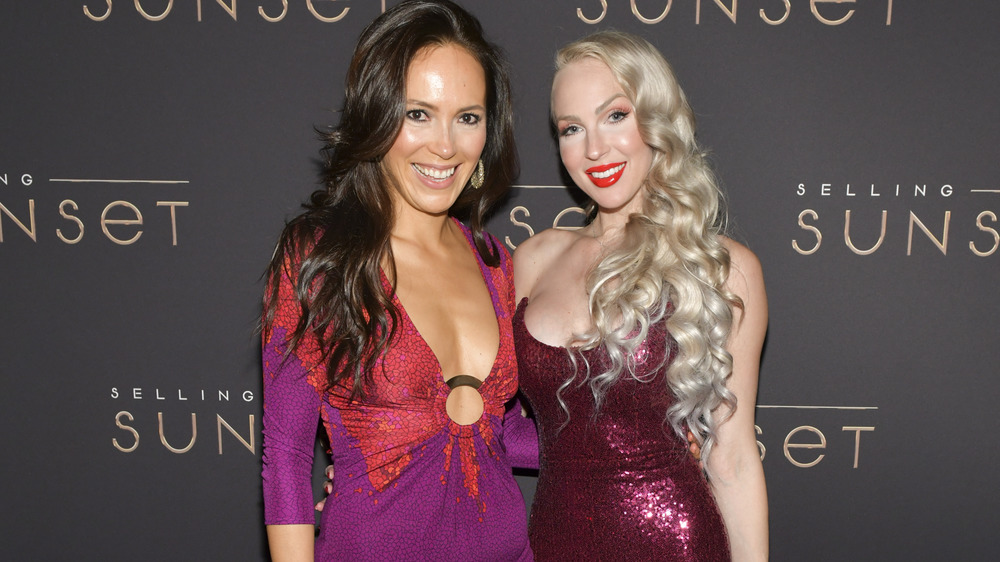 Rodin Eckenroth/Getty Images
In the offices of the Oppenheim Group, it's impossible to know if you'll be in Quinn's good graces when you walk in the door for the day, or if you'll be on her hit list. Throughout the two seasons of Selling Sunset, Quinn was friends and then enemies with nearly everyone in the office, pretty much just averaging out to her being frenemies with all of her co-workers. But if you ask her, there's only one person that's worthy of her sharing her good news with: Davina Potratz. According to a source at E! News, "Outside of their close families, Christine had only shared the news [of her pregnancy] with Davina" (via The Daily Mail).
Despite Quinn's many squabbles with virtually everyone in the Oppenheim Group, she and Potratz stayed consistently close throughout the series. Their bond grew closer when Quinn had a major falling out with co-worker Mary Fitzgerald, whom she believed to be like a sister to her at the time (via Women's Health).
But Quinn appears to be looking toward the future and bringing nothing but love with her. "We are so grateful to be expecting our first child," Quinn told People. "I'm so ready for what this next chapter holds and cannot wait to be a mom!"