Here's How Ivanka Trump Is Spending Her Time In Miami
Ivanka Trump hasn't posted on Instagram or Twitter since Jan. 19. While her father has moved out of the White House and into Mar-a-Lago, Ivanka's social media accounts still claim she's an "advisor to POTUS." Oversight, burn-out, or secret desire to make a political comeback? You decide. At any rate, The New York Times reports that Ivanka Trump promised Marco Rubio not to challenge his U.S. Senate seat. Ivanka, as her former best friend wrote in Vanity Fair, might be both ambitious and "shamelessly vain," but the Times' source told the paper that the Senate wasn't something she ever "seriously" considered.
What does Ivanka Trump imagine to be her next step? She and Jared Kushner reportedly dished out $30 million for a lot of land on Miami's Indian Creek Island, aka "Billionaire's Bunker," from Julio Iglesias. There, they may one day live next to Tom Brady, the man her father once wanted her to marry (via the Daily Mail).
While they build their dream house on the island, the married couple is living in the oceanfront Arte Surfside complex in Miami, Florida. The Daily Mail describes the building's 16 residences as some of Miami's "most exclusive." As per Architectural Digest, Ivanka et. al have signed a one-year lease on their Arte Surfside home, most likely for tens of thousands of dollars a month. Price, of course, isn't likely to be an issue for Ivanka and Jared. If Vanity Fair is correct, the two made up to $640 million during their time in the Trump administration.
Does Ivanka Trump have a new best friend?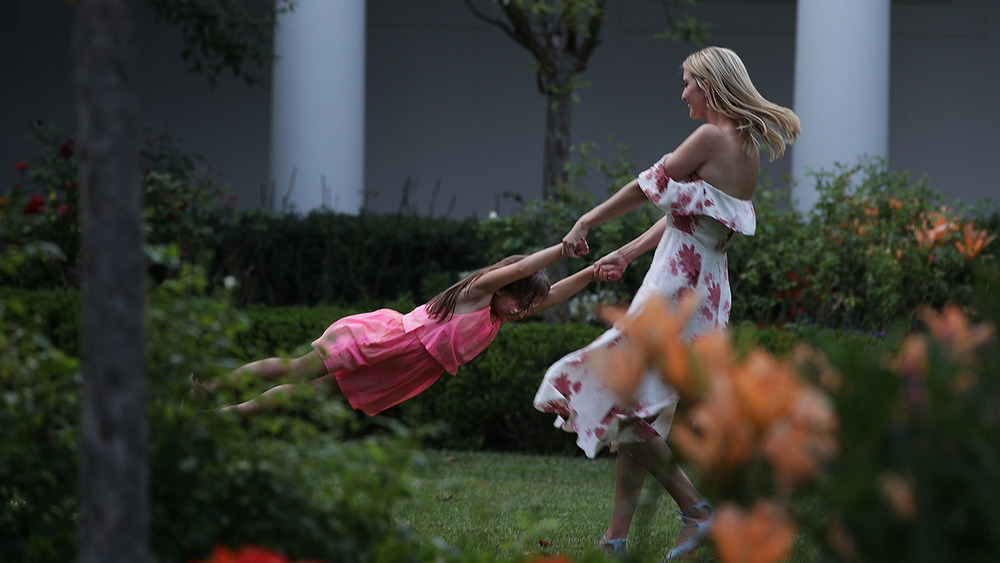 Alex Wong/Getty Images
Her three kids, Arabella, Joseph, and Theodore are already at school, which (per the Daily Mail) is a 15-minute drive away. (For what it's worth, the uniforms pictured look a lot like Miami's Hebrew Academy, a school that teaches the "centrality of the State of Israel in modern Jewish identity.") In any case, being kid-free during weekdays means that Ivanka Trump has time on her hands.
And while her old best friends are busy writing Vanity Fair exposés condemning her character, Ivanka Trump may have found a replacement: one who shares Trump's New York roots. If you believe journalist Sophie Ross, who swears she has a "legit" source, Ivanka Trump is spending at least part of her free time in Miami with Arielle Charnas, who happens to live in the same building (via Twitter). Charnas, an Instagram influencer and the creative director at the fashion brand Something Navy, garnered BuzzFeed's scrutiny in April 2020 for being the epitome of what "privilege looks like in the age of the coronavirus." She's also crossed swords with actress Amanda Seyfried for what the actress called "tone-deaf" Instagram pics (via the Evening Standard).
Possibly Trump and Charnas have been on beach dates. Maybe their children are in some kind of (extremely expensive) classes together. Although, if it is the beginning of a beautiful friendship, Charnas isn't keen on going public yet. When The Daily Beast reached out to Something Navy, the company wrote back: "They have absolutely NEVER met."
What relaxing looks like for Ivanka Trump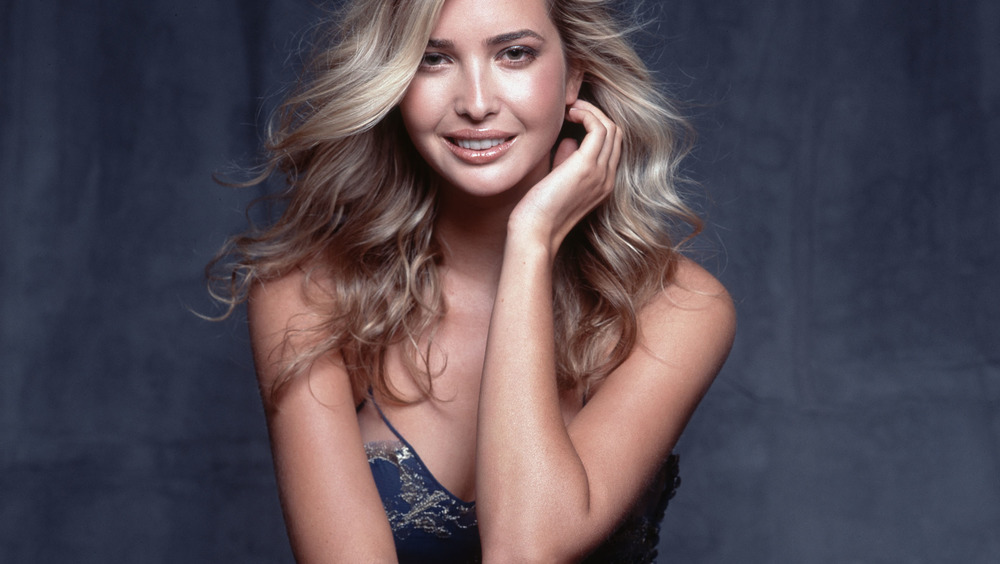 Richard Greene/Getty Images
The Daily Mail has clearly set up camp outside Ivanka Trump and Jared Kushner's new apartment. And other than possibly chilling with Arielle Charnas, Ivanka Trump seems to be doing a lot of ... nothing, really. She's probably playing tennis. At least, she dresses in tennis-playing outfits. Possibly she plays tennis at Mar-a-Lago with her father, who she is still advising, per Politico. Possibly she does so at Arte Surfside, where she also enjoys a private terrace, access to an indoor lap pool, sauna, yoga studio, steam room, and a meditation pond (via Arte Surfside).
When Ivanka is at home, she enjoys time on her balcony, cuddling with her dog, Winter, and writing (by hand) in a notebook (via the Daily Mail). When she leaves the house, it's to go for runs with her children in tow, grab ice cream cones, and visit alligator parks. On the beach, she likes to read. By the seaside, she's been caught nose-deep in a book by The Five People You Meet In Heaven author Mitch Albom (via The Daily Beast). Trump has also been spotted with her family, in immaculately matching outfits on an airboat tour of the Everglades.
Maybe Ivanka is simply lying low, waiting to start her political life anew. Because if what author and journalist Michael Wolff says is true, Jared and Ivanka made a pact long ago. It's a pact promising that of the two (and despite both of their political ambitions), Ivanka would run for president (via the Daily Express).