The Truth About Long Island Medium's Theresa Caputo's Iconic Hairstyle - Exclusive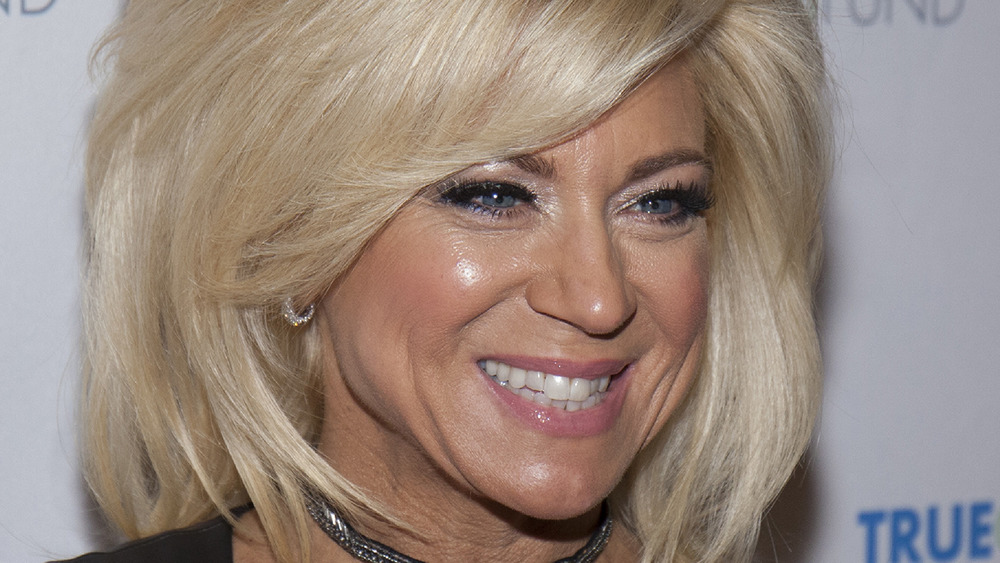 Santiago Felipe/Getty Images
Long Island Medium's Theresa Caputo is back for a new discovery+ series, but she's had to rapidly adapt in the era of coronavirus. Like most of us, she's grown accustomed to communicating over FaceTime and Zoom — not just to her living clients, but also to the ones who have passed.
Long Island Medium: There In Spirit, which premiered in early February, is almost entirely virtual and socially distant, but one thing hasn't changed: Caputo's iconic haircut. Over the years, the star has pretty much patented her voluminous bleached blond locks. We've almost never seen her without them, save for a Paper photo shot in 2018 where she shocked fans with some extensions.
When The List sat down with Caputo for a Zoom interview, not completely dissimilar to the way she's been doing readings in recent months, it was clear that the reality TV star fully embodies her iconic hairstyle. Though she's boldly unique, she still manages to exude a familiar sense of warmth, like your favorite aunt or a close next door neighbor. She's always unapologetically herself, which is perhaps what makes her such a great TV personality.
In this exclusive interview, Caputo spills on her haircut — how did she land on such a unique style and how does she get so much darn volume? 
Theresa Caputo says a little hairspray goes a long way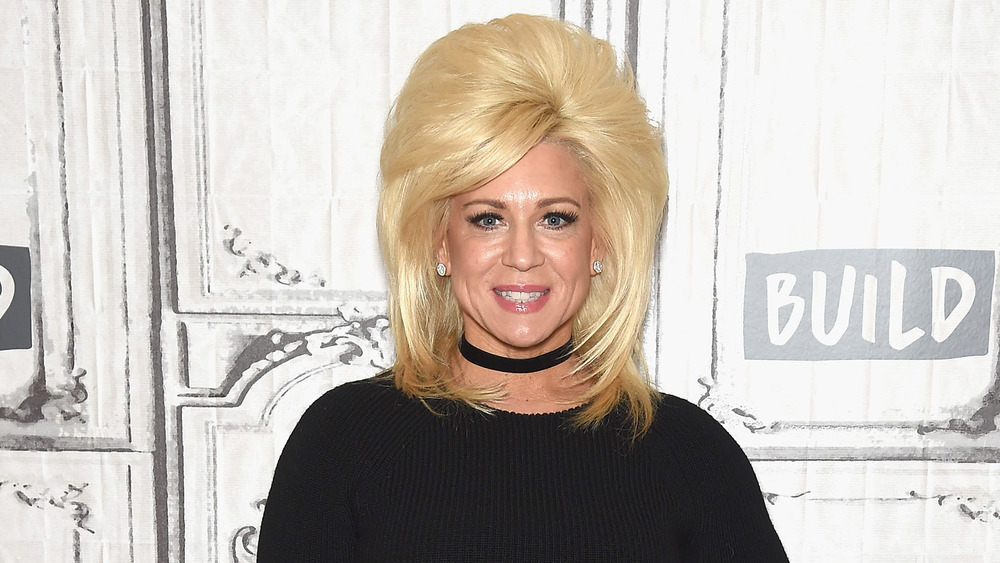 Gary Gershoff/Getty Images
Theresa Caputo isn't exactly sure of when she first cropped her hair into the style that more or less defined her TV career. All she knows is that she's always had a thing for big hair. You know what they say: the higher the hair, the closer to God (or in Caputo's case, the closer to whoever is hanging out in the afterlife). All joking aside, Caputo loved a good perm in the past, though today she's more about teasing.
"I think I've always had big hair," she tells The List. "I just recently posted a picture, [my daughter] Victoria had her hair braided and she took her hair out and it was all curly. And I found a picture from like 30 something years ago. My hair literally looked like a lion's mane. It's curly and I would get my hair permed like that. I've always just loved big hair. It's just me. I've always had long nails and big hair."
For those of us looking to get the same coveted volume, hairspray is a virtue. Caputo tells The List that styling is simple. "Blow dryer. A lot of tease and hairspray. Product is very important," she says. "So I don't think people realize that a good root booster and a good hairspray can go a long way."
You can catch Theresa Caputo — and her fabulous hair — on Long Island Medium: There In Spirit, streaming now on discovery+.