Hillary Clinton Weighs In On Meghan And Harry Tell-All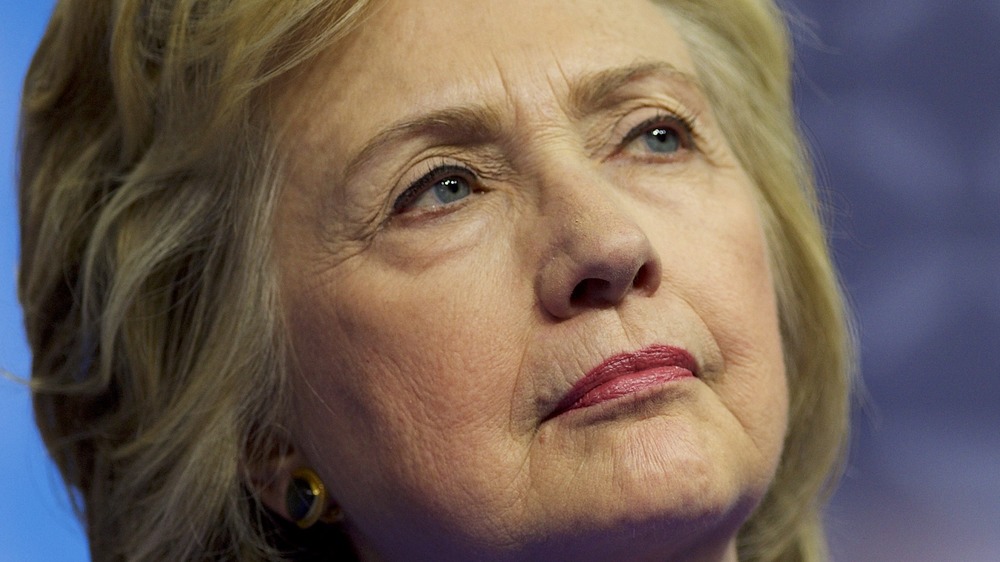 Mark Makela/Getty Images
Unless you've been living in a cave for the last few days, you know that all anyone can talk about is Oprah with Meghan and Harry, the explosive interview in which Meghan Markle and Prince Harry candidly spoke about everything royals nearly one year after withdrawing from their duties as members of the royal family. Everyone from Piers Morgan — whose Good Morning Britain exit was announced on March 9 a day after his upsetting commentary about not believing anything Markle said received over 41,000 network complaints (via BBC) — to tennis superstar Serena Williams have commented on the interview, and now, former Democratic presidential candidate Hillary Clinton is weighing in on the matter.
If anyone knows what it's like to be consistently scrutinized by the media and the public, it's Hillary Clinton. From husband Bill Clinton's cheating scandal with White House intern Monica Lewinsky in 1998 to the constant berating she received at the hands of fellow politicians, the media, and of course, Donald Trump during her ongoing decades-long career in politics, Clinton is all too familiar with the gross practices and tactics used by the media when it comes to portraying — and trying to take down — powerful women.
During an appearance on 'Washington Post Live' on March 8, Clinton spoke honestly about the 'heartbreaking' interview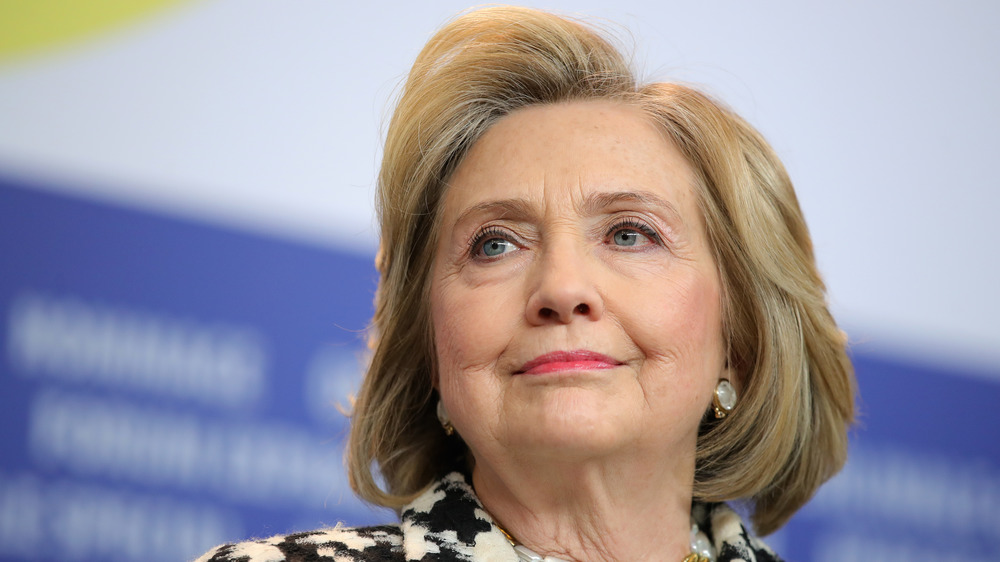 Andreas Rentz/Getty Images
After mentioning her own experience with the British media, Clinton said, "Their [the media's] cruelty in going after Meghan was just outrageous and the fact she did not get more support, that the reaction was, 'Let's just paper it over and pretend that it didn't happen or it will go away, just keep your head down.' Well, you know, this young woman was not about to keep her head down. You know, this is 2021 and she wanted to live her life, she wanted to be fully engaged and she had every right to hope for that" (via Twitter).
The former United States Secretary of State was bold in her analysis of the tell-all interview, saying, "Every institution has got to make more space and acceptance for young people coming up, particularly young women, who should not be forced into a mold that is no longer relevant, not only for them, but for our society," adding that it was "heartbreaking to see the two of them sitting there having to describe how difficult it was to be accepted, to be integrated, not just into the royal family as they described, but more painfully into the larger societies whose narrative is driven by tabloids that are living in the past."
Clinton also hopes that Meghan and Harry's interview will serve as a turning point in today's society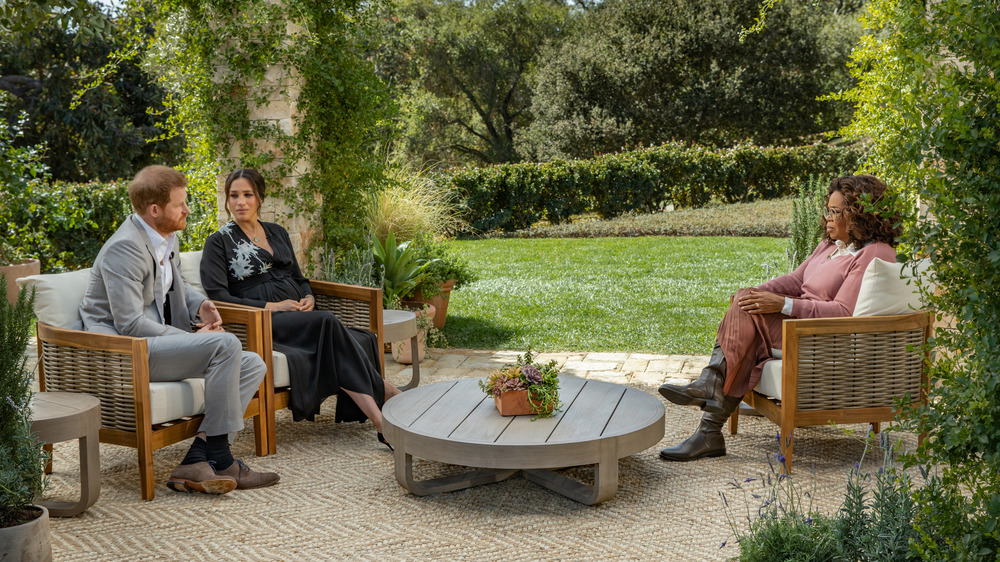 Handout/Getty Images
"I just hope that there will be some serious thoughtful consideration in all of the institutions, not just in response to what Meghan and Harry were talking about, but literally across all of our societies," the former First Lady of the United States added.
Social media users weighed in on Clinton's commentary, with one Twitter user writing, "Fantastic response! This is exactly how people need to view the interview and the issues surrounding it." Another Twitter user echoed that sentiment, stating, "This was so positive Hillary. You articulated that [clapping emojis]."
However, not everyone agreed with Clinton's take on Meghan and Harry's interview, with one Twitter user harshly responding, "You look after your own society. We'll look after ours thank you. We don't want interference from unsuccessful presidential candidates." Regardless of whether social media users agree or disagree with Hillary Clinton's take on the Oprah interview, one thing is certain: Hillary Clinton is Team Meghan and Harry through and through.