Expert Reveals Alarming Similarities Between Diana And Meghan's Interviews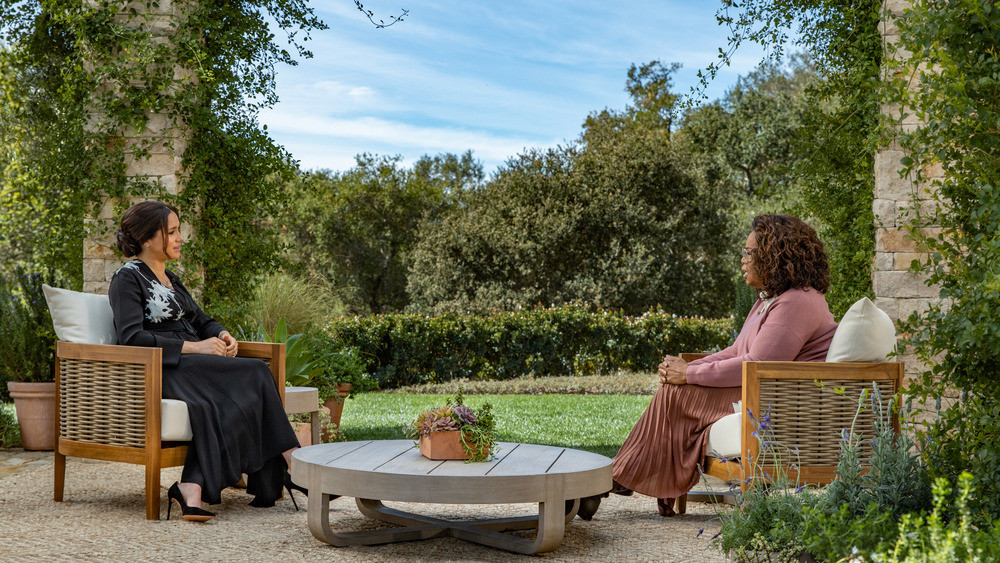 Handout/Getty Images
Before Meghan and Harry sat down for their interview with Oprah, Princess Diana sat down with the BBC and was interviewed alone. In her interview, Diana professed to "absolutely" believing that The Firm was waging a campaign against her (via Twitter). Which sounds suspiciously like when Meghan told Oprah that while The Firm was "willing to lie to protect other members of the family... [it wasn't] willing to tell the truth to protect me and my husband," don't you think? 
It's little surprise then, that regarding his and his wife's decision to step down as working royals, Harry told Oprah he thinks his mother "saw it coming." Because Diana's experience while part of the British monarchy was hauntingly similar to what Meghan professes to have encountered. The List talked exclusively to Kinsey Schofield, founder of the British royal family-centered website, ToDiForDaily.com. Schofield traced more alarming parallels between Diana and Meghan's interviews and the forces that drove them away from the life of a working royal. 
The startling mental toll that both Meghan and Diana talked about shouldering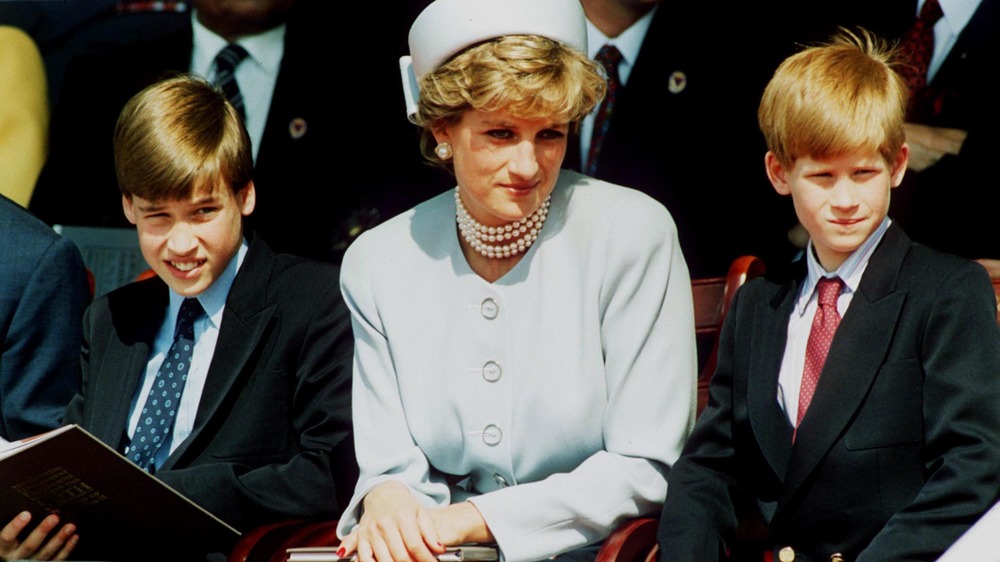 Anwar Hussein/Getty Images
"I was ashamed to say it at the time and ashamed to have to admit it to Harry. But I knew that if I didn't say it – then I would do it. I just didn't want to be alive anymore," Meghan told Oprah during their interview, "That was a clear and real and frightening and constant thought."
As Schofield pointed out to The List, Markle's heart-wrenching revelations "mirror Princess Diana's BBC Panorama interview," in which Diana "discussed hurting so much inside that she started to self-harm and suffered from bulimia." In the interview in question, Diana explains that her actions as a result of not feeling heard. "When no one listens to you, or you feel no one's listening to you, all sorts of things start to happen," Diana told the BBC. "I didn't like myself, I was ashamed because I couldn't cope with the pressures."
This brings us to the third, frightening similarity between Meghan and Diana's interviews: their unanswered cry for help.
If you are struggling with an eating disorder, or know someone who is, help is available. Visit the National Eating Disorders Association (NEDA) website or contact NEDA's Live Helpline at 1-800-931-2237. You can also receive 24/7 Crisis Support via text (send NEDA to 741-741).
If you or anyone you know is having suicidal thoughts, please call the National Suicide Prevention Lifeline​ at​ 1-800-273-TALK (8255)​.
Who was there to help Meghan or Diana?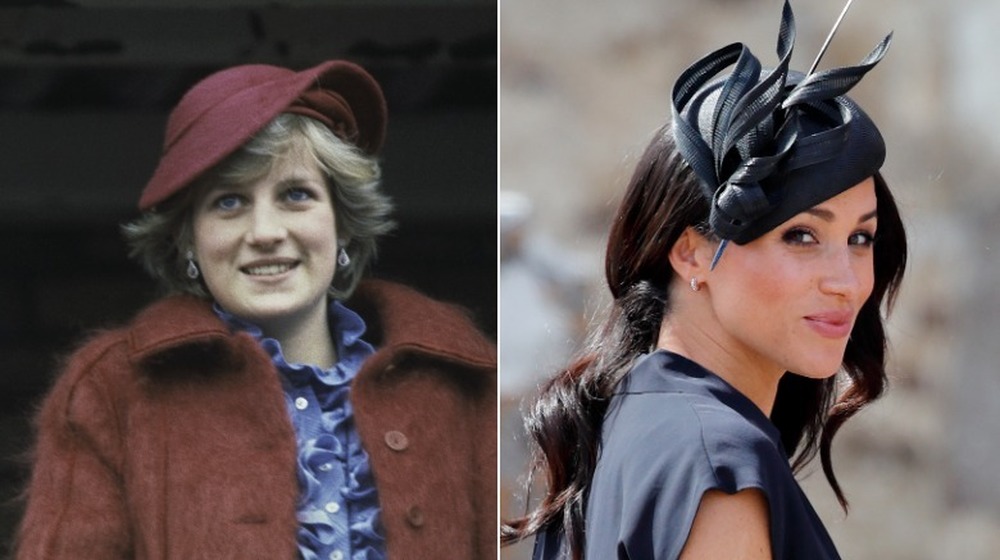 It wasn't just Diana who tried to get people to listen to her. Meghan did, too, "for quite a long time," she told Oprah. "Meghan says that she reached out to senior staff members asking for help but they declined," Schofield pointed out to The List. "Prince Charles and other members of the royal family have worked with doctors and psychologists so I think that this is odd."
Help with shouldering the enormous mental burden of marrying into the royal family is not the only kind of support that both Diana and Meghan seem to have been denied. Meghan also revealed that "there's no class on how to speak, how to cross to legs, how to be royal ... No one thought to say, you're American you're not going to know that." And while Diana was British, as Schofield confirmed to The List that she nonetheless "complained about this as well." Like Meghan, Diana trained herself.
There is one huge difference between Meghan and Diana's interview. Unlike Meghan, Diana didn't sit down with her husband by her side. Today, Harry grasps the enormity of what his mother achieved. "I'm just really relieved and happy to be sitting here, talking to you with my wife by my side because I can't begin to imagine what it must've been like for her going through this process by herself all those years ago," Harry reflected.