Why Candace Owens Has Harsh Words For Meghan Markle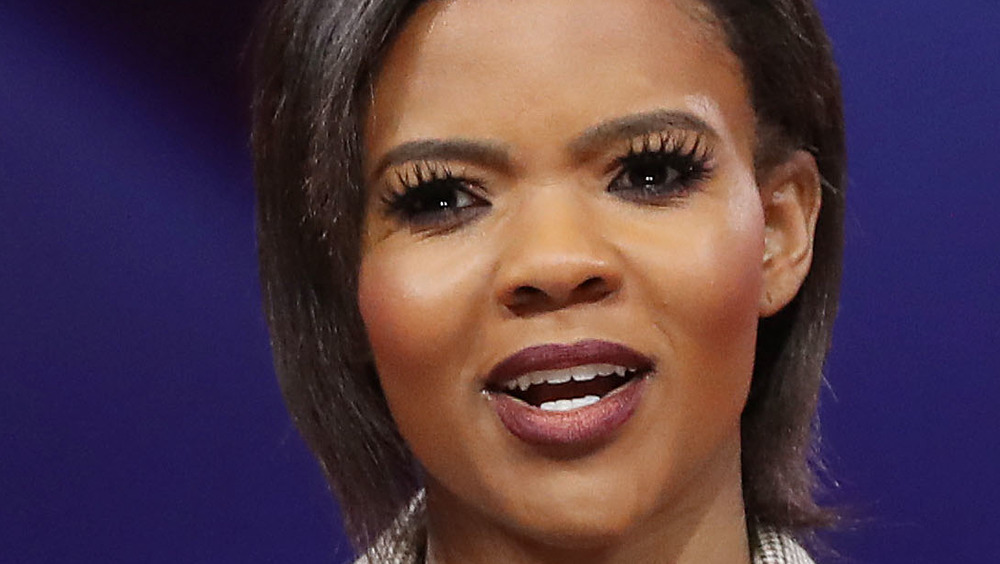 Mark Wilson/Getty Images
The whole world seems to be talking about Meghan, Harry and Oprah. The royal defectors' explosive tell-all interview with the legendary TV host was broadcast last Sunday and has dominated headlines all week. Commentators, both famous and otherwise, are split on whether the Duke and Duchess of Sussex were right to speak out about their negative experience as part of the royal family. While the likes of Beyoncé have praised Meghan, in particular, for her bravery in speaking out, Piers Morgan doesn't believe a word that comes out of her mouth (via BBC). 
The interview brought up several issues inherent to the monarchy, long considered in certain parts to be outdated, and the British tabloid press both of which, as Meghan and Harry allege, were openly racist towards the former Suits star. Most worryingly, an unnamed royal reportedly questioned the shade of baby Archie's skin and the child was later denied a title. Never one to stay out of the fray, conservative commentator and possible future presidential candidate Candace Owens has waded into the discourse to give her take on the Sussexes and their alleged issues. 
Candace Owens reckons Meghan is exaggerating her experience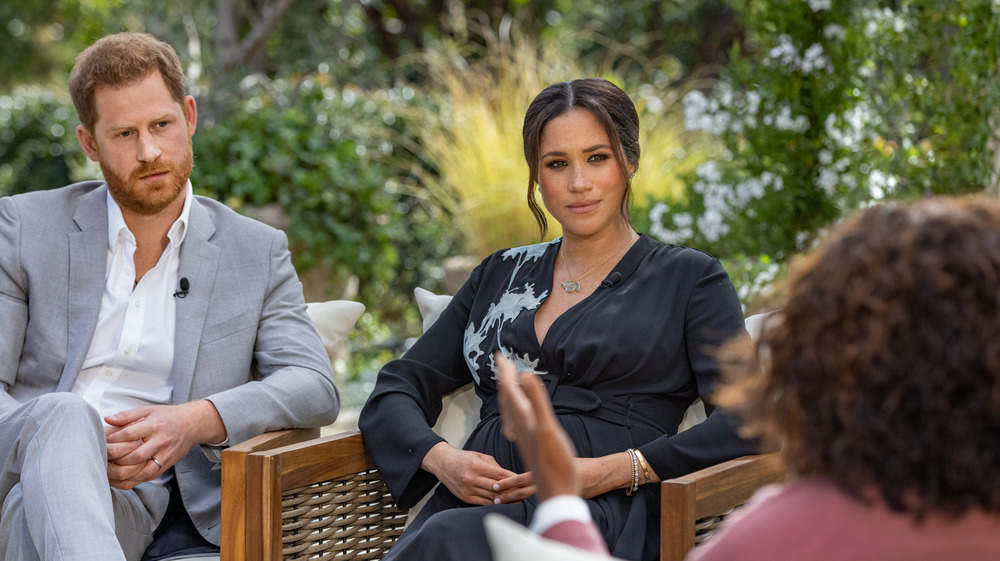 Handout/Getty Images
As Page Six reports, Owens argued that suggestions Archie suffered from racism are absurd. "If you've seen a picture of Archie and you believe that he has suffered anti-Black racism, then I'm a Nigerian prince and give me your credit card details," she quipped to host Sean Hannity during an appearance on his Fox News show. Owens added, "It's so ridiculous." She claimed in a tweet that Meghan isn't Black enough to allege racism either. The right-wing firebrand took particular issue with the treatment of controversial personality Morgan, who lost his job at Good Morning Britain after refusing to apologize for widely-criticized comments he made about Meghan on air, which drew a record 41,000 complaints — including one directly from the Duchess.
As Owens sees it, "Piers Morgan was all of us when he was dressing down Meghan Markle and calling her out on the blatant lies that she's told." She went on to describe the former Suits star as "a typical leftist narcissist" for complaining, accusing her of silencing Morgan as a result. "It really has less to do with the royals than it has to do with the typical leftist progressive in Hollywood," Owens argued, suggesting it's now become commonplace to denounce anything "with history" as "racist." Moreover, since Morgan, as she sees it, was simply voicing his opinion, cutting him off is "dangerous." Hannity echoed her sentiments, suggesting the Sussexes are hypocritical for complaining from within their "$15 million mansion."