The Scary Reason Meghan And Harry Had To Call The Police To Their Home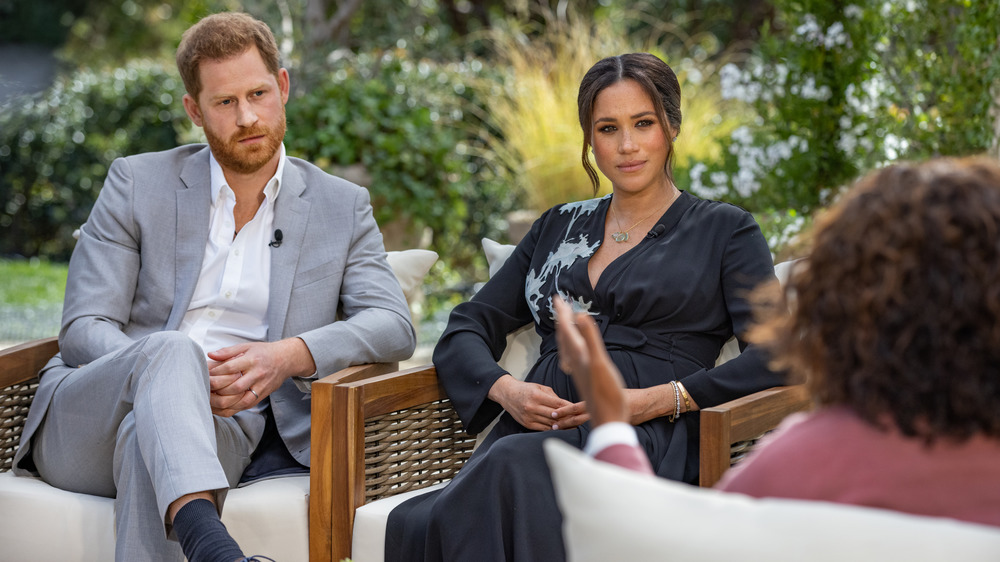 Handout/Getty Images
It's been a busy couple weeks for Meghan Markle and Prince Harry. The famous couple, who memorably left the royal family last year after seemingly deciding to put their growing family first, gave a sensational tell-all interview to TV host and family friend Oprah Winfrey during which they went into detail, for the very first time, about just how tough it was living under the monarchy's thumb. Meghan, in particular, was the victim of constant racist harassment from the British tabloids and, as she and Harry tell it, the royal family was unwilling or at the very least uninterested in helping her, as detailed in People. 
Meghan and Harry memorably moved to the States in the wake of Megxit and, after spending some time in Tyler Perry's mansion, they settled in fashionable Montecito where the high-profile likes of Ellen DeGeneres and, funnily enough, Oprah also have luxurious homes. Everything appeared to have calmed down significantly on foot of the move, with the Duke and Duchess of Sussex finally afforded the privacy they were craving for so long. Sadly, new information suggests that Meghan and Harry's new home hasn't been quite as welcoming as they'd hoped. 
An intruder breached security at the Sussexes' home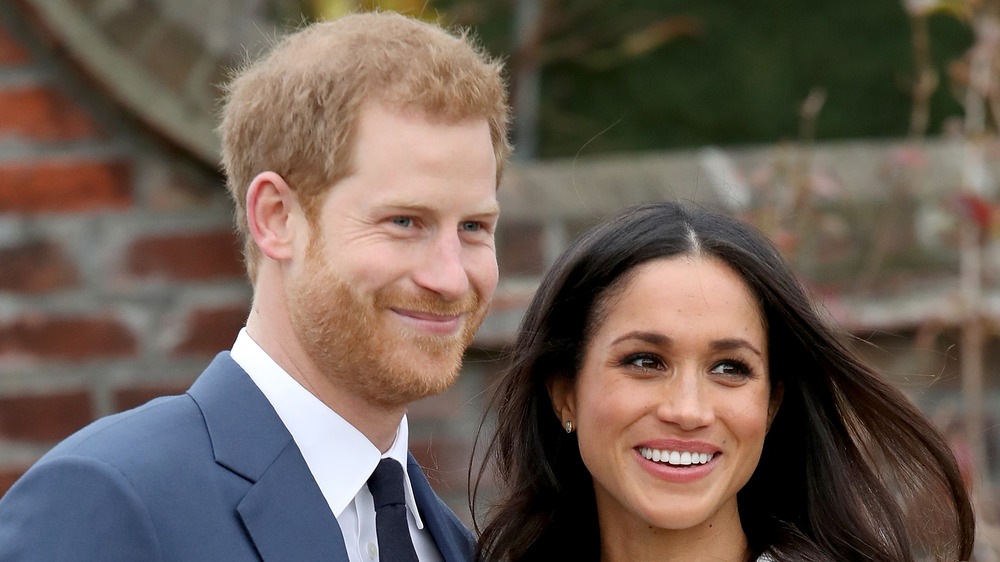 Chris Jackson/Getty Images
According to TMZ, the Sussexes had to deal with an intruder in their home twice over the festive period. Law enforcement officials advised a 37-year-old man named Nickolas Brooks was caught trespassing on their property on Christmas Eve but was let off with a warning only to return a couple days later, when Brooks was arrested and charged with one count of misdemeanor trespassing. It's unclear whether the couple was home at the time, but Brooks reportedly drove from Ohio so he clearly wasn't messing around. Meghan and Harry have been open about the shocking harassment they faced in the U.K., even admitting to receiving death threats, and the move to California was supposed to be a fresh start for them. 
Variety reports the couple dropped $14.65 million on their stunning, 7.4-acre compound. Harry advised, during their chat with Oprah, that the couple was chasing lucrative deals with Netflix and Spotify because, "from my perspective, all I needed was enough money to pay for security to keep my family safe," (via Yahoo). An insider told Us Weekly the Sussexes chose Montecito because of its close proximity to L.A., "which is where a majority of their work is based," however it's also "far enough away to escape the crowds, paparazzi, and tourism in Hollywood." As TMZ acknowledges, the couple lost their security privileges after Megxit in spite of the fact they're still at risk whether part of the royal family or not.