The Real Reason Hailey Bieber Regrets Getting This Tattoo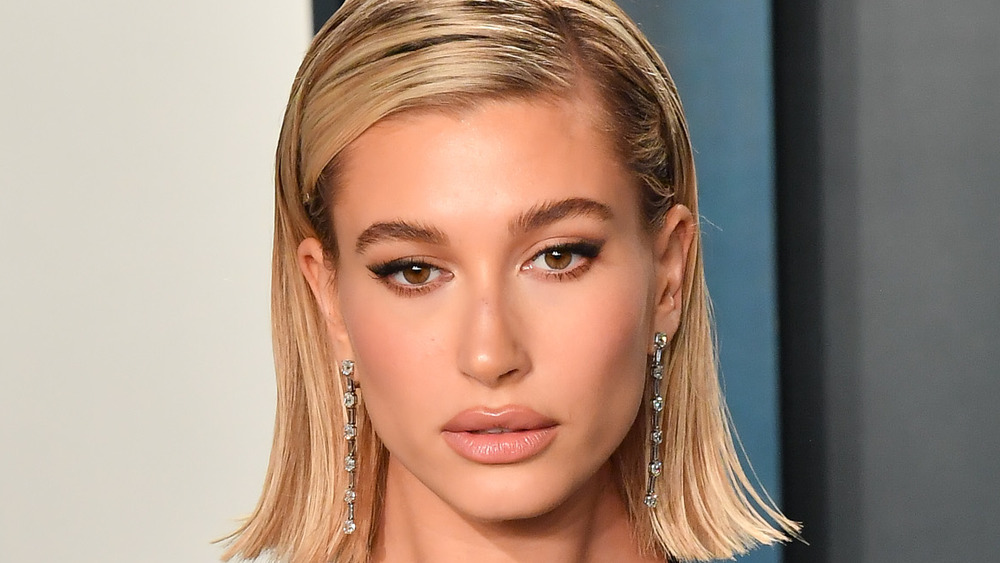 Allen Berezovsky/Getty Images
Hailey Bieber is one of the most popular models in the entertainment world, and ever since she got back together with Justin Bieber in 2018 (and had two heartwarming ceremonies), the 24-year-old Baldwin woman has become a household name. 
In an interview with Elle, which was published on March 18, Hailey opened up about a plethora of topics, including the ongoing COVID-19 pandemic and getting married to The Biebs when she was just 21 years old. 
"I mean, I was married when I was 21, two months before I turned 22, which is insanely young," she reflected. "And sounds almost ridiculous when you say it out loud. Although I do think for somebody like me and somebody like Justin, [it's different]. We've seen a lot for our age. We have both lived enough life to know that's what we wanted."
On top of her marriage, the model admitted that she kind of loves wearing a mask everywhere because "the paparazzi can't see your face" and the fact that she "may never stop wearing the mask in public" if and when the pandemic is over. 
The star also opened up about one of her many tattoos that she actually regrets. Can you guess which one? 
Hailey regrets one tattoo she got when she was a teenager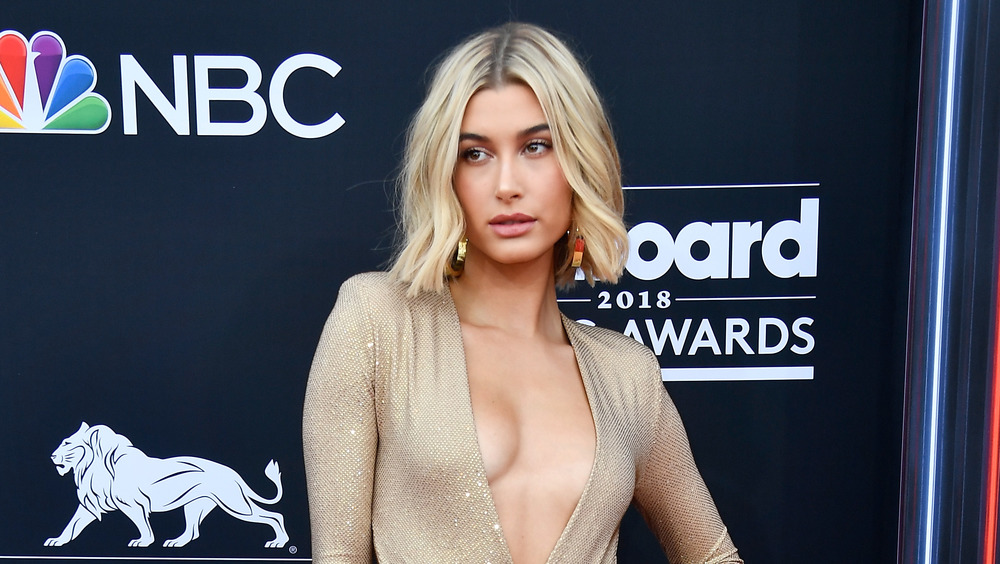 Frazer Harrison/Getty Images
While Hailey Bieber's tattoos aren't as visible as her husband's (he's practically covered), she still has a pretty good amount of ink of her own. However, she admitted that one teeny, tiny tat she got when she was 18 years old was a huge mistake, which is the handgun on her middle finger. "I think at 18, I was like, 'Yeah! That looks cool.' But now, as a 24-year-old, I would never do that. I think guns are violent," she explained on Twitter.
In fact, Bieber has been supportive and outspoken about stricter gun control laws since her teen years, so it's no surprise that she regrets her handgun tattoo. 
While out and about in Beverly Hills in 2019, the former ballet dancer was spotted sporting a KROST belt that had the phrase "For Support" printed on it (via Cosmopolitan). KROST was the first fashion partner for March for Our Lives, an organization that was started by the students at Marjory Stoneman Douglas High School in Parkland, Florida who survived the horrific shooting that took place on Feb. 14, 2018.