Jasmine Roth Reveals The Hardest Part Of Filming Rock The Block - Exclusive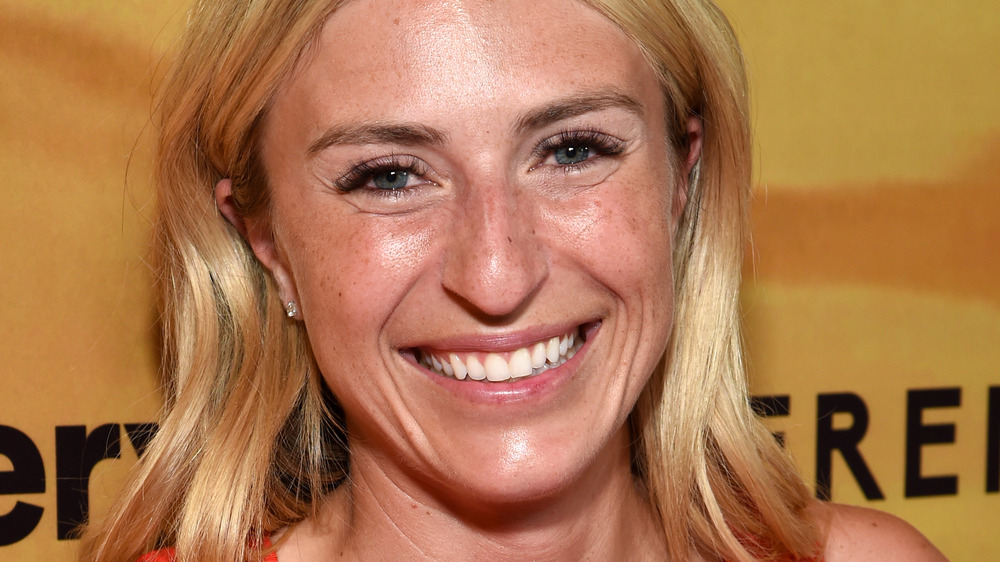 Michael Kovac/Getty Images
HGTV has a lot of competition shows, from Love It or List It to Design Star: Next Gen. But perhaps the network's most unique competition show is Rock the Block. This reality renovation series is different because, unlike other shows that are cast with new or no-name designers, the competitors on Rock the Block are already HGTV stars. Like in season 1, when Leanne Ford, Mina Starsiak Hawk, Alison Victoria, and Jasmine Roth set out to turn identical builder-grade houses into four memorable and beautiful homes (via HGTV). The host, Drew Scott of Property Brothers, and the other judges decided the winner based on which house has the highest post-renovation value. 
Jasmine Roth took home the win in the first season, coming out on top of the other three women with a design that was just as lovely as it was functional. Though Roth's big prize was simply bragging rights and a street sign with her name on it, she got so much more than that out of the show. Jasmine Roth sat down with The List for an exclusive interview in which she dished the best — and hardest — parts of being on Rock the Block.
The hardest part of Rock the Block was not seeing the other contestants' work until the end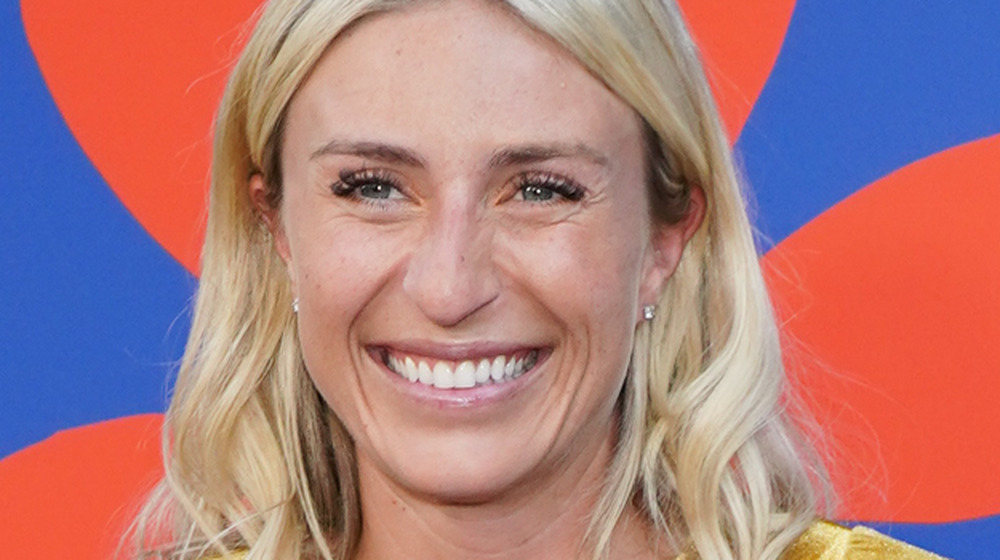 Rachel Luna/Getty Images
When asked which of her many HGTV shows is her favorite, Jasmine Roth told The List, "I would have to say Rock the Block. It was one of those things that it was so hard, but it was so rewarding. I learned a lot. I got to meet some awesome women that I still consider my friends." And the show was hard, for a few different reasons. The first? Feeling the pressure of famous HGTV judges. "Being in a competition, I felt the pressure from the professional judges because these are the people that I've watched on HGTV for years, that I've looked up to," Roth revealed. "But at the same time, I don't want them to think that I don't know what I'm doing, or that my work is shoddy, or that I didn't think of something. I don't want them to not like what I've done. So there was definitely a lot of pressure there." 
The other tough part of being on Rock the Block? Not being able to see what the other contestants were doing until the very end. "We didn't see the other contestants' houses until the very end. Literally the final moment of the last day, we got to go walk through their houses ... We didn't know what the other people were doing." She went on, adding, "And I think that was one of the hardest parts during the whole competition. Because you're like, okay, we all, we all have the same budget. We all started with the same house. What are they doing? How are they spending that money? What are they doing that I'm not thinking of?" Talk about pressure coming from all sides!
The best part of Rock the Block for Jasmine Roth was the big reveal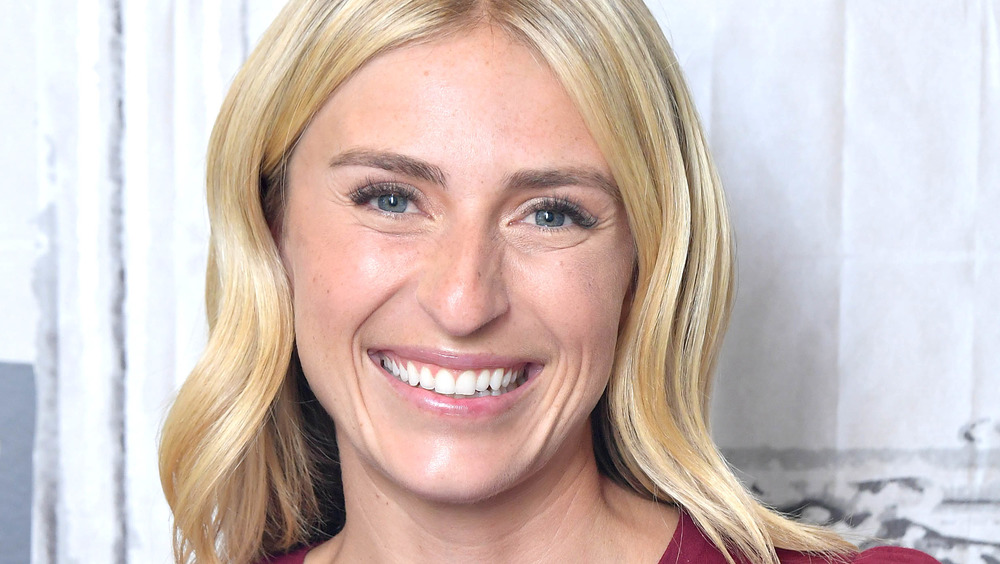 Michael Loccisano/Getty Images
Despite its many challenges, Jasmine Roth loved being on Rock the Block — and not just because she won. She also loved seeing the amazing work her competitors were able to do in the short amount of time. "My favorite part was at the very end, when we got to walk into everybody's houses, and see what they did. And actually see it. It was really fun," she told The List.
It was especially enjoyable for her to see how the different women created such different spaces out of the same home. Roth listed a few examples: "Leanne had set out wine for us. She had candles lit. Mina had this really cute little backyard with grass. And it was just really inviting. And then Alison had this crazy toilet and this crazy coffee maker." Jasmine's mind was blown by their creativity, saying, "And just being able to see how they approached the project that literally was apples to apples, right? And the way that they approached it and the way I approached it, it was just really cool."
Would Jasmine Roth ever go back to Rock the Block? Maybe! "I'm sure in another year or two, if HGTV is like, 'Hey, you want to rematch?' I'd be like, 'Maybe. All right,'" She dished, though, it would still be a challenge. "To even go back and judge [on season 2] was a little bit of like, oh, wow, this is a lot. But it was awesome to go back ... and it reminded me how much I love that show."
Rock the Block airs Mondays on HGTV at 9 p.m. ET/PT, while new episodes of Design Star: Next Gen (on which Roth appears as an expert judge) stream Wednesdays on discovery+.