This Is The Moment Prince William Feels Prince Harry Blindsided The Queen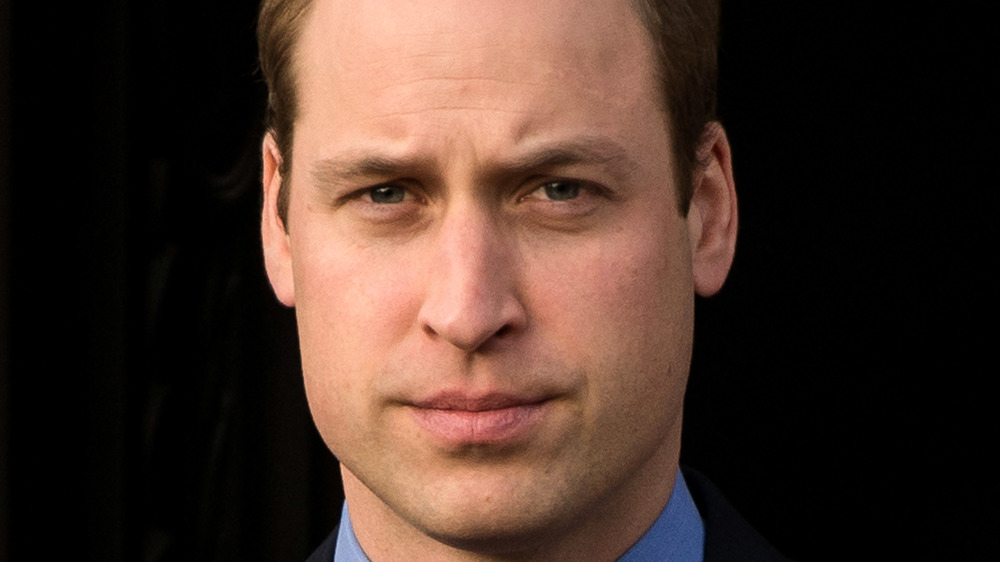 Richard Stonehouse/Getty Images
Prince Harry and Meghan Markle shocked the world when they sat down with Oprah Winfrey and revealed just how tough their time with the royal family had been. During the lengthy, jaw-dropping chat, Markle revealed she'd been put out to pasture by the British tabloids and felt suicidal as a result, but got no support from the upper echelon despite her complaints. Elsewhere, she and Harry admitted they'd tied the knot in secret prior to having their massive wedding (via InStyle). 
The famous couple's decision to ultimately bow out of their royal duties, which was widely dubbed Megxit, and move to the U.S. caused a rift between Princes Harry and William. Likewise, when Harry described his brother and father as "trapped" in the royal family, it didn't go down too well with either man. William was evidently frustrated when the press cornered him about whether they'd all talked it out just yet, too, and now we know exactly what his problem allegedly is. 
The Duke of Cambridge feels this particular statement was badly worded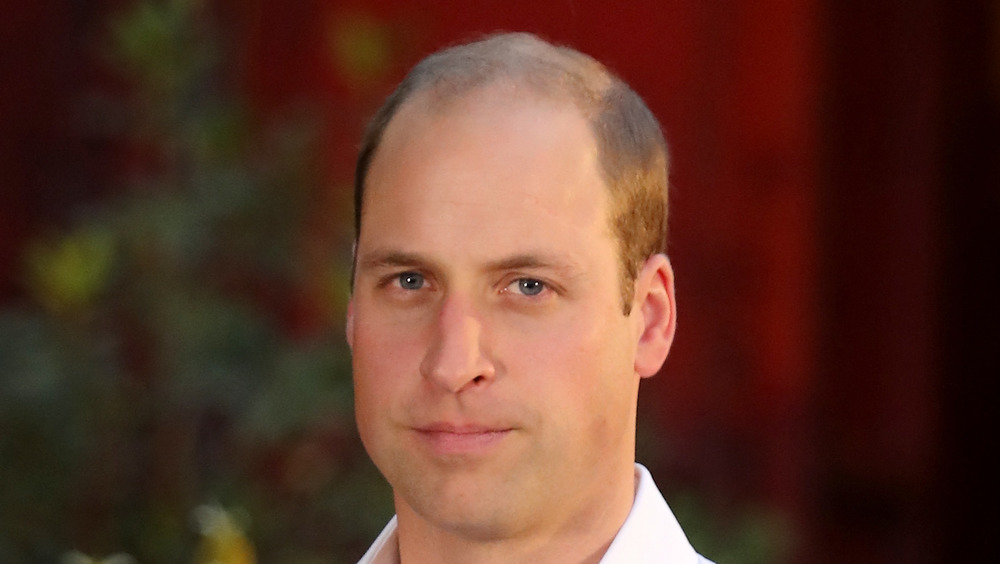 Chris Jackson/Getty Images
According to a report in The Sunday Times, William is furious about how everything initially went down. He hopes that they'll eventually sort their issues out but, for now, the Duke of Cambridge is very frustrated with the situation. The biggest issue is the statement the Sussexes made last year, as they prepared for Megxit, which confirmed they wouldn't be using the moniker "Sussex Royal" or any other variation of the word "royal" going forward. An announcement on the couple's official site stated, "there is not any jurisdiction by The Monarchy ... over the use of the word 'Royal' overseas." An insider claimed, "That was it for William, he felt they'd blindsided the Queen in such an insulting and disrespectful way." 
William's head is reportedly "all over the place" and he's been left "reeling" by the couple's revelations. Likewise, suggestions he and Prince Charles are trapped in the royal family are supposedly "way off the mark." However, the Duke of Cambridge really misses his brother regardless, particularly considering they went from spending every day together to not seeing each other at all. Harry told Winfrey, during their interview, that he and William are simply on "different paths," describing their relationship as "space." Last week, Gayle King confirmed the brothers had talked alongside their father, but it was sadly an "unproductive" chat overall (via Oprah Magazine). Hopefully the royal trio can get back to being close again somewhere down the line.