Meghan Markle And Prince Harry Kept This From Their Secret Vow Exchange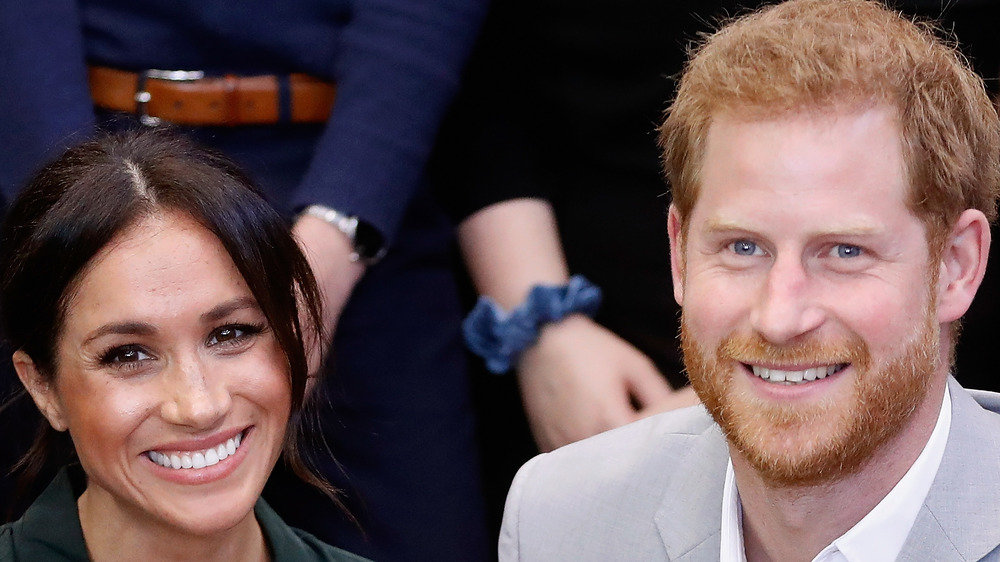 Chris Jackson/Getty Images
The revelation that Meghan Markle and Prince Harry's headline-grabbing 2018 wedding wasn't their only wedding wasn't the biggest shock of the couple's groundbreaking interview with Oprah Winfrey, but it's emblematic of the intense pressure they felt during their sojourn in the royal family. As Grazia notes, Markle explained during the sit-down, "Three days before our wedding, we got married. No one knows that — the spectacle was for the world" (the use of the word "spectacle" speaks volumes).
The Duchess of Sussex advised, "We called the archbishop and just said, look, this thing, this spectacle is for the world, but we want our union between us." Markle's bombshell about their "backyard wedding" sent shockwaves through the British media who, as Today advises, were quick to point out the ceremony wasn't legal since at least two witnesses are required. Regardless, the intimate event clearly meant a lot to the couple, who have revealed they keep a token from it close at hand. 
The Sussexes have a sweet keepsake in their family home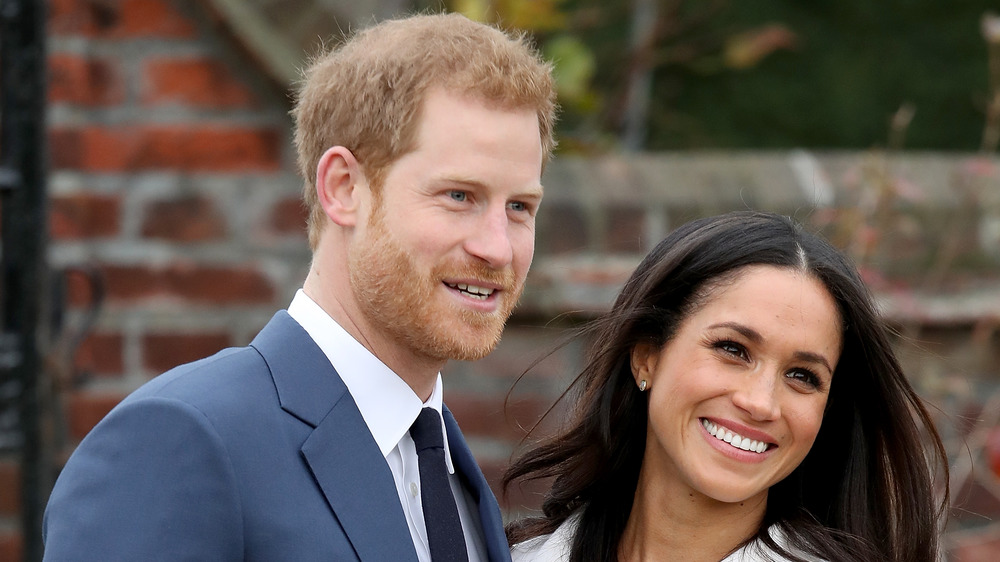 Chris Jackson/Getty Images
According to People, the former royals did a very personal vow exchange before their massive wedding at Windsor Castle. They memorialized the event with a keepsake they had specially made, which is displayed proudly at their Montecito home. "The vows that we have framed in our room are just the two of us in our backyard with the Archbishop of Canterbury," Markle confirmed. Although the wedding everybody watched was the polar opposite event to their little backyard ceremony, as the former Suits star explained to Winfrey, she didn't stress out too much in the run-up to it. 
The Duchess described the day, which was broadcast all around the globe, as "an out-of-body experience I was very present for." Markle even slept soundly the night before, which is something she termed "a bit of a miracle." The couple tried to do their best for the day that was in it, but, as Markle admitted, "we were both really aware, even in advance of that just, this wasn't our day. This was the day that was planned for the world."