Why The Royal Family Is Keeping A Close Eye On Prince Harry's New Jobs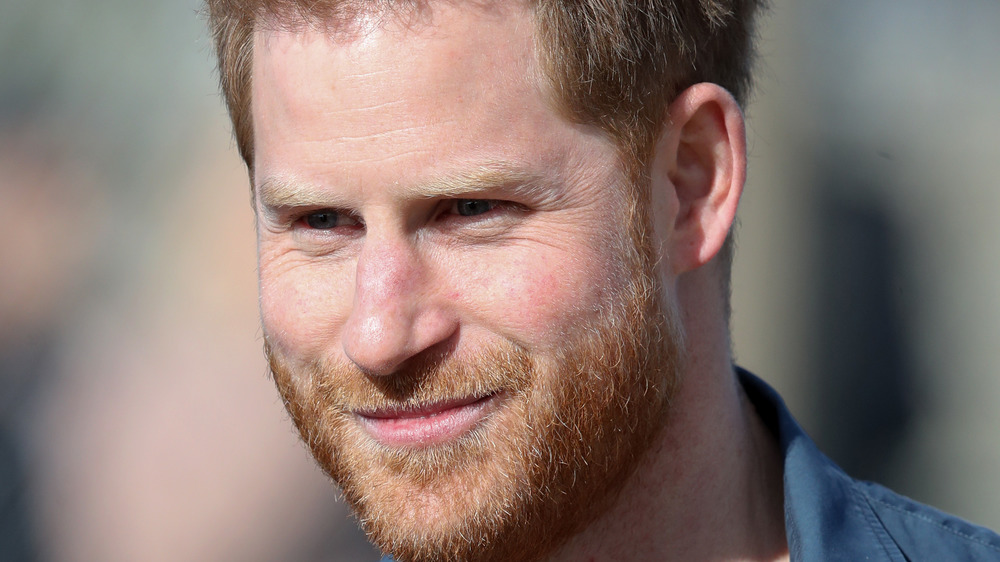 Chris Jackson/Getty Images
A congratulations are in order for Prince Harry. The Duke of Sussex just secured his first job after leaving the royal family as the chief impact officer at the Silicon Valley startup BetterUp Inc (via NBC News).The former royal said that he's "really excited to be joining the BetterUp team and community" in a blog post that went up on the BetterUp site. The company offers personalized mental health coaching, which is a very important topic for Harry who said he believes that everyone "must proactively take care of [their] minds." 
As exciting as the new role is, Buckingham Palace has said they will be closely monitoring Harry in his new role (via The Daily Mail). Recently, Prince Harry's relationship with the royal family hasn't been as close as it once was. At the beginning of March, both Harry and his wife, Meghan Markle, sat down with Oprah Winfrey for a tell-all interview about their separation from the palace. It revealed some racism the couple dealt with, and Meghan's struggle with her own mental health. The couple has received some backlash from the interview, and even Prince Charles reportedly had a few rebuttals of his own to say (via ET Online). It seems the fact that the palace is keeping a close eye on Prince Harry just continues to show the distrust they have.
The palace wants to make sure Harry doesn't go against his agreement with The Queen in his new role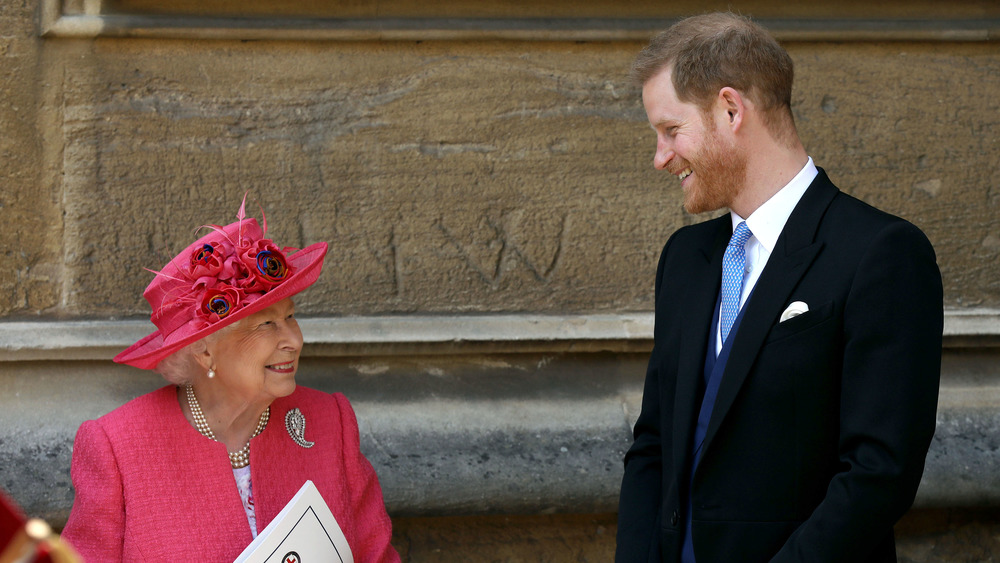 Wpa Pool/Getty Images
Despite leaving the royal family, Prince Harry and Meghan kept their royal titles, the Duke and Duchess of Sussex. But according to The Sun, in his agreement with The Queen, Harry cannot use his royal title to trade off the royal brand. By using his Duke title while working with the Silicon Valley firm, he could be in violation of this agreement. Therefore, the palace has said that they will monitor Harry's new job "very, very closely." 
When Harry and Meghan decided to exit the royal family, they wanted to become financially independent. If Harry was using his title in this new role at all, it would go against everything the couple agreed to. According to The Mix, the fact that BetterUp has already referred to Prince Harry as the Duke of Sussex in published materials is a red flag. Hopefully, this all gets sorted out soon. After everything Harry and Meghan have been through this year, they deserve to celebrate this new job without any drama.