The Real Reason Queen Elizabeth's Mailbox Is Overflowing After Meghan And Harry's Tell-All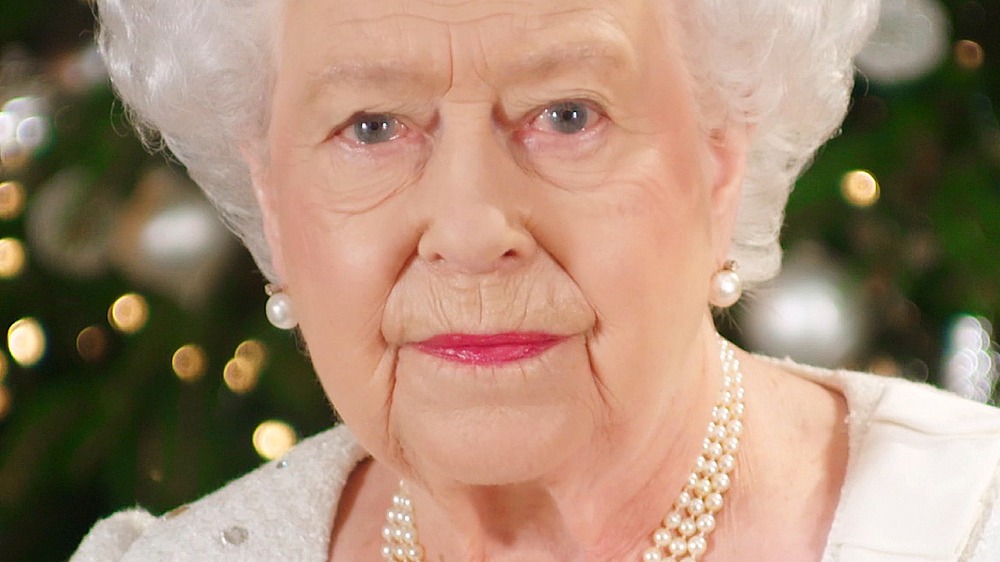 Handout/Getty Images
The royal family has garnered a ton of media attention over the past month since Prince Harry and Meghan Markle's shocking tell-all interview with Oprah Winfrey. The Duke and Duchess of Sussex sat down with Oprah, and it seemed that no topic was off-limits. The pair opened up about their wedding, their parents, as well as their exit as senior members of the royal family, per People. During the interview, Meghan revealed many bombshells, including that her sister-in-law Kate Middleton made her cry while she was planning her wedding to Harry. The couple also admitted that they secretly got married a few days before their big ceremony. 
Perhaps one of the most shocking moments from the interview came when Meghan and Harry admitted that there were conversations about what color skin the couple's children would have. "That was relayed to me from Harry. Those were conversations that family had with him," Meghan told Oprah of the racially insensitive remarks. "At the time, it was awkward, I was a bit shocked," Harry said of the conversation. He also refused to reveal which members of the family had made the comments. However, he did confirm that it was not Queen Elizabeth or Prince Philip (via CNN). Since the interview aired, Queen Elizabeth has been in the spotlight, and her mailbox is said to be overflowing.
The queen is receiving gifts and letters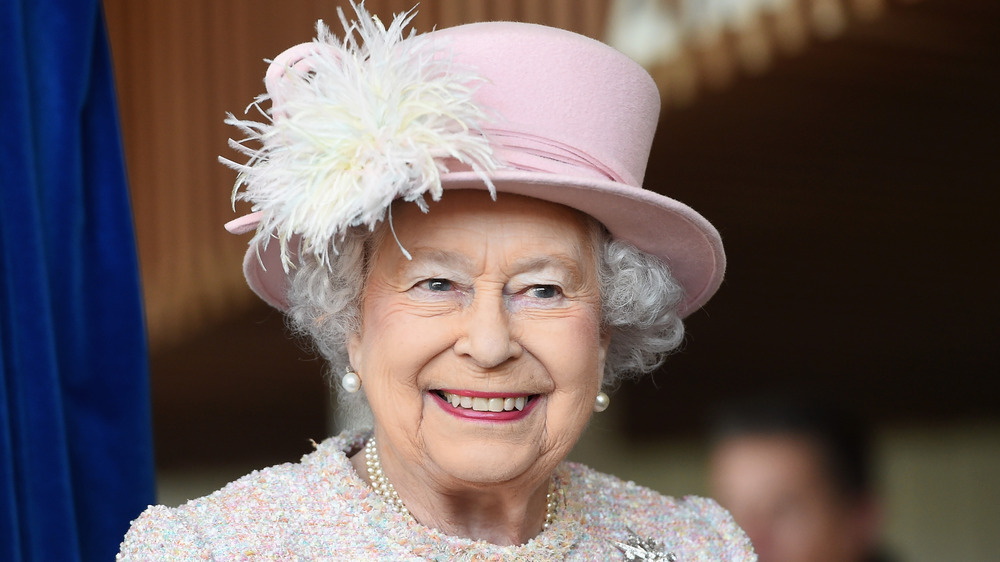 Stuart C. Wilson/Getty Images
According to the Daily Mail, Queen Elizabeth's family may be involved in controversy but that's not stopping her loyal subjects from showing their support. Royal sources reveal that gifts and letters have been flooding into Windsor Castle since Prince Harry and Meghan Markle's interview. "We have seen a spike in correspondence after the interview in the same way that it might spike after any other event," a source stated. The queen is also said to be "pleased" about the outpouring of love and support during this difficult time for her family. The outlet also confirmed that the queen's lady-in-waiting, Dame Mary Morrison, replies to every letter with the help of other palace staff members. 
Just before Meghan and Harry's interview aired, Queen Elizabeth's husband of over 70 years, Prince Philip, was hospitalized (via USA Today). Philip spent a month in two London hospitals for treatment due to a pre-existing heart issue. He has since returned home, but much of the correspondence to the palace may be well wishes for his speedy recovery in addition to support due to the fallout of Prince Harry and Meghan Markle's shocking claims against the family. Following Philip's exit from the hospital, the queen sent flowers and a note of appreciation to the staff that cared for her husband.