Woody Allen Has Something To Say About Dylan Farrow's Allegations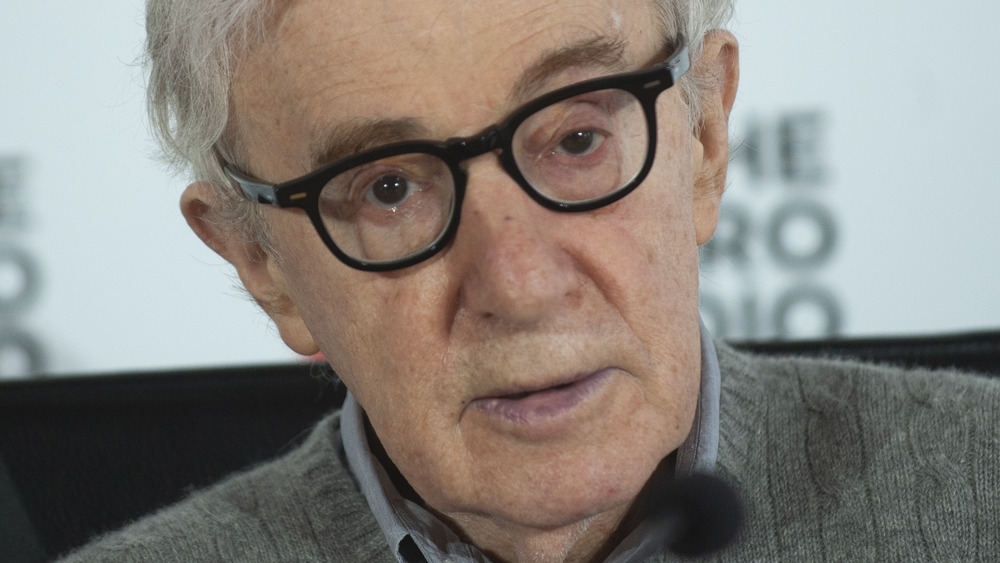 Gari Garaialde/Getty Images
It seems Woody Allen wants to have the final say. HBO recently released the docuseries Allen v. Farrow documenting the sexual abuse accusations against the film director involving his daughter Dylan Farrow. At the time of the alleged abuse, Dylan was just 7 years old. While the allegations have been known for years and even Dylan wrote an open letter for The New York Times about the assault in 2014, this is the first time people are able to see home videos of a young Dylan describing what her father did to her on camera. As Vulture puts it, this is the first time that Dylan is putting herself "at the center of her own story."
For years, Allen denied all allegations. He even claimed that Dylan's mother, Mia Farrow, was using her daughter to get back at Allen after their breakup. According to The Sun, Allen said that what Mia was doing was "an unconscionable and gruesomely damaging manipulation of innocent children for vindictive and self-serving motives." Now, even after the documentary has brought new life to the situation, Allen still claims the accusations are "so preposterous" (via Deadline).
Allen continues to deny the abuse allegations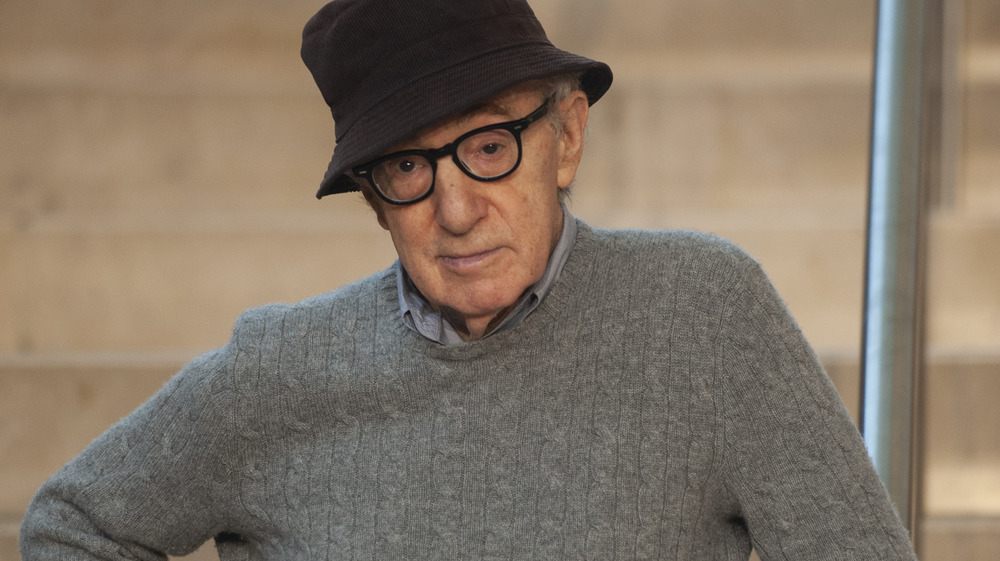 Gari Garaialde/Getty Images
Woody Allen made his first on-camera interview in almost 30 years on Sunday when he appeared on CBS Sunday Morning. The director made the rare appearance to address the abuse allegations that were brought up in the HBO docuseries, and once again, denied everything (via EW). As Allen argues, "There was no logic on the face of it" and he claimed he was never "accused of anything in [his] life." However, according to Vanity Fair, there are facts that support Dylan's claims. For instance, Dylan's story matched the testimony of three adults who were present the day of the alleged abuse, while Allen's story about what had happened in the attic was inconsistent.
Along with the Dylan Farrow claims, the CBS interview also touched on Allen's relationship with his adopted daughter-turned-wife Soon-Yi Previn (via Variety). In Allen v. Farrow, some witnesses claim that Allen's relationship with Previn actually started while she was in high school. When discussing how his relationship with Previn began, Allen also denied any wrongdoing saying that "there was never a moment that it wasn't the most natural thing in the world."
If you, or anyone you know, have been a victim of sexual assault, help is available. Visit the Rape, Abuse & Incest National Network (RAINN) website or contact RAINN's National Helpline at 1-800-656-HOPE (4673).