Will We Ever Get Season 3 Of Restored By The Fords?
Paul Archuleta/Getty Images
Siblings Leanne and Steve Ford gained national attention in 2016 when their design show Restored by the Fords debuted on HGTV. The show centers on their efforts to renovate historic homes in their hometown of Pittsburgh, Pennsylvania. Much like the network's other notable family restoration show, Property Brothers (starring HGTV stars Jonathan and Drew Scott), Leanne provides the artistic vision with her designs while Steve's work as a carpenter and licensed contractor brings each project to fruition.
"We search out Pittsburgh for the coolest homes, the stranger, the weirder, the more unique, the better," Steve told HGTV. "And then Leanne comes in and puts her spin on it, and I go to work." However, as popular as the tag-team concept has proven to be on the network, there haven't been any new episodes of the series since 2019, leaving fans to wonder if there will ever be a third season.
Season 3 of Restored by the Fords doesn't look likely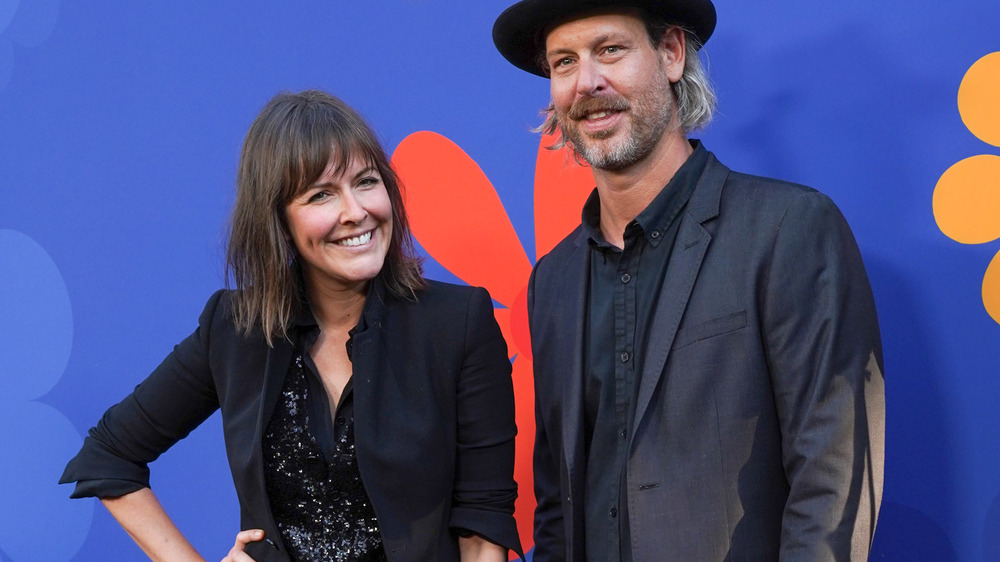 Rachel Luna/Getty Images
According to Loren Ruch, the group senior vice president of development and production for HGTV, Restored by the Fords has been officially replaced by Home Again With the Fords to capture the nostalgia of returning to one's childhood home (via the Pittsburgh Tribune-Review) — one of the founding aspects of the original series. This change came about over the last year when HGTV made a decision to add an emotional twist to its fix-'em-and-forget-'em home improvement format. "We are kind of stretching the HGTV brand. We are looking for more storytelling — deeper stories, richer stories — leaning more into emotions around relationships," said HGTV President Jane Latman in an interview with Variety.
This has meant big changes for the Fords, whose new show has expanded from 30- to 60-minute episodes and placed greater emphasis on the lives of the participants through fun interactions in the Pittsburgh community (via the Pittsburgh Tribune-Review). For example, in episode five of Home Again With the Fords, a woman returns to renovate her childhood home — one that just happens to be across the street from the home of the iconic Mister Rogers. In that same episode, we also get more family insight into Leanne and Steve, who help their mother restore her kitchen (via HGTV). 
So while it is a shame that fans will lose Restored by the Fords, there is already a bigger and better show to fill the void.