The Real Reason The Below Deck Cast Doesn't Drink On Charter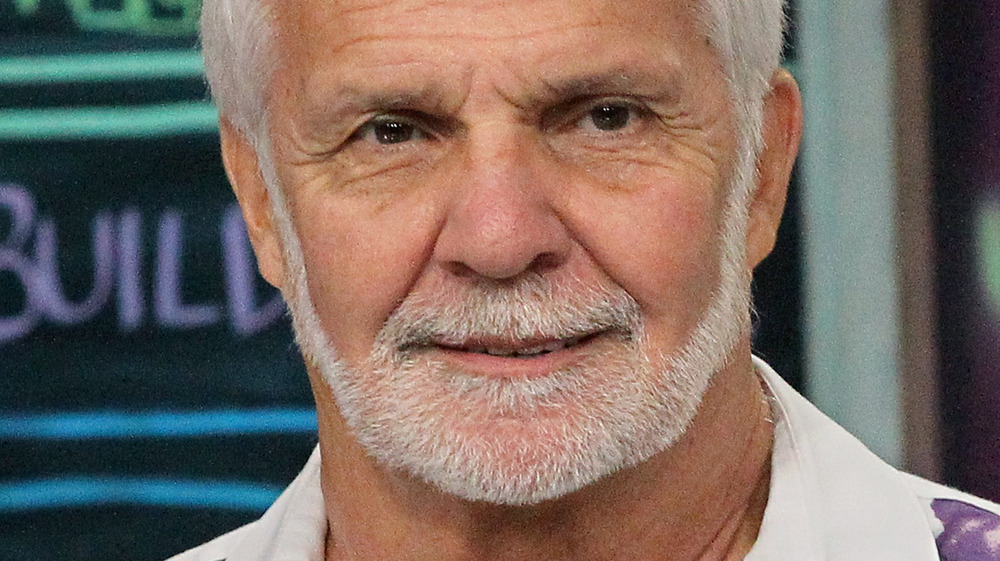 Jim Spellman/Getty Images
There is never, ever a shortage of alcohol on any given episode of Bravo's hit show Below Deck. Whether they're popping champagne for pompous guests or taking in some liquid libations of their own after the guests are gone, the drinks are always flowing from one episode to the next. But if you watch closely, you might notice that the crew doesn't down it with the guests. Here's the real reason the Below Deck cast doesn't drink on charter.
Sure, there was the time in season 3 when chief stew Kate Chastain and stew Amy Johnson Lenthall "partied" with primary guest Steve for that foam party from hell. But you'll never catch any sort of alcohol being sipped by any of the crew on board — from the stews to the bosun, or even the deckhand — while a charter is actively underway. So, what gives? Well, Below Deck Mediterranean bosun Malia White explained it in a since-deleted Instagram post:
"There is a big difference between being 'at sea' (meaning open water not tied to the dock) and being on the dock' (literally tied to the dock). ... if an emergency takes place out at sea — depending on what it is ... we as crew have to be ready at ALL times to fight a fire, rescue a man overboard, deploy life rafts, launch rescue tenders, administer aid, etc. because we may be a long way from help and be each other's only chance for survival. Meaning when we are at sea — everyone must be sober" (via Style & Living).
Here's when the Below Deck crew can toss one back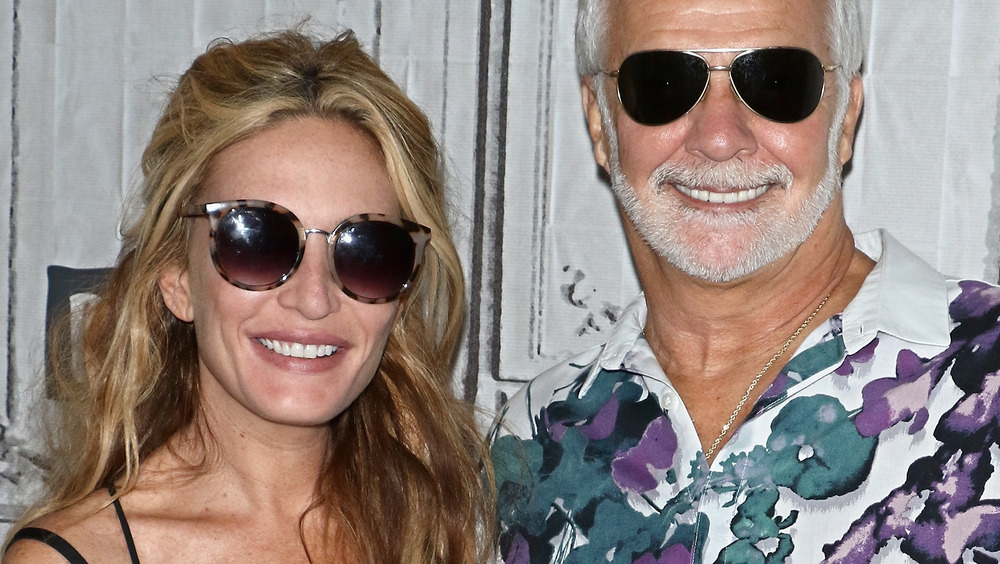 Jim Spellman/Getty Images
Now, that doesn't mean that the crew doesn't drink, because if you've watched any episode of Below Deck, then you know that's far, far from the case. Here's how White explains it: "When in port — when we go out drinking the engineer & mate (not shown) are left onboard to hold sober watches. So if there was an emergency there are always sober people to assist us make our way off the boat safely!"
That said, Capt. Lee Rosbach was asked to participate in a wine-drinking challenge in a recent episode of the show. Since Capt. Lee is a stickler for the crew following commands, it raised questions from viewers as to why he was able to drink with guests and the rest of the cast wasn't. He explained on Twitter:
"I turn over the con[trol] to the first officer who is fully qualified. I would never shirk my duties and he assumes command for which he is fully qualified. Otherwise, I would not indulge, or jeopardize anything nor anyone," adding, "Fortunately, it wasn't a lot and brief. But a good time was had and that's what were [sic] here for, the guests."
And there you have it. The Below Deck crew isn't allowed to drink any alcohol at any time during a charter. What happens after a charter, well, that's another story ... and makes for some truly awesome TV.