The One Thing IKEA Employees Want You To Stop Doing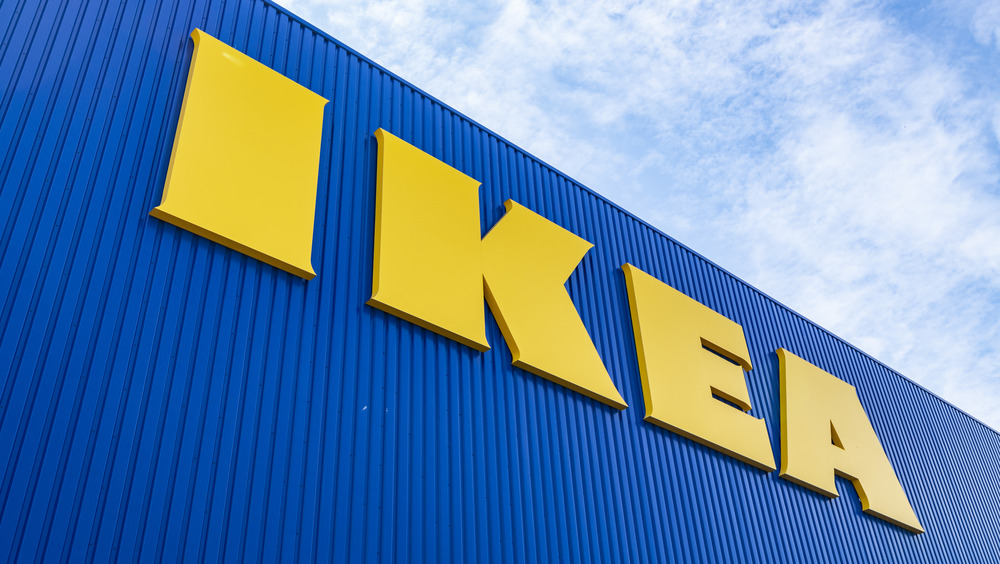 Sjoerd Van Der Wal/Getty Images
Fans of IKEA love wandering around the store and imagining the clean lines and practicality of the furniture and style in their own homes. What's more, there are many things employees of the build-it-yourself, home-decor store are happy to help you with — and many perks of shopping at an IKEA. For instance, did you know if you join the store's rewards program called IKEA Family, employees will gladly provide you with a free cup of hot coffee to sip on while you wander the store? It's true (via Reader's Digest). 
The store also has shortcuts for you to find what you're looking for faster. If you want to just wander aimlessly through the big, brightly lit aisles while dreaming decor dreams, you're welcome to, but if you're really on a mission, picking up one of the shopping lists employees will offer you at the front of the store is a great idea because there are maps on the back (via The Spruce). Think of it like a furniture-themed treasure hunt with a cheat sheet! But there is something IKEA employees really, really wish you would stop doing.
The one thing you shouldn't do at IKEA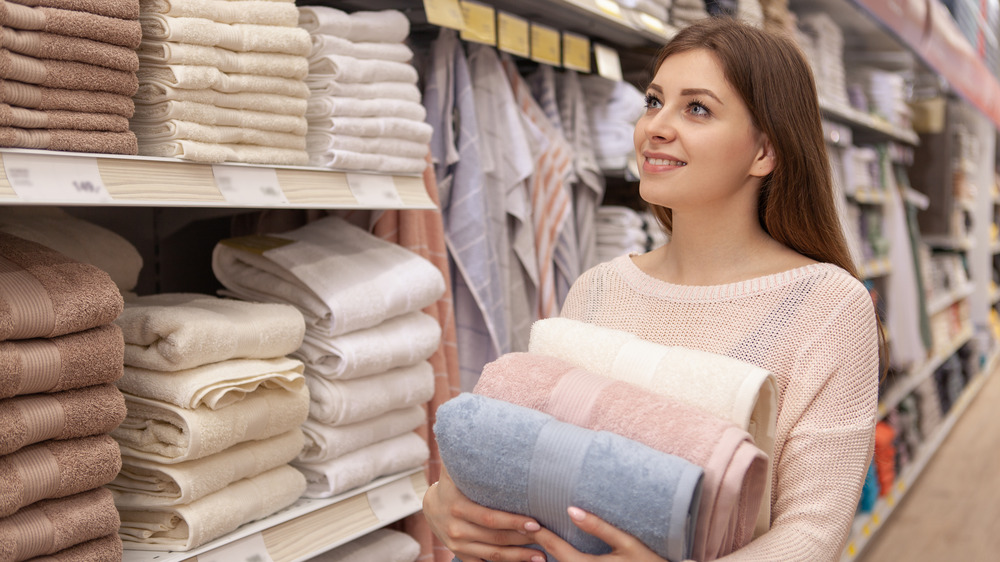 Shutterstock
We know the idea of building IKEA items yourself can sometimes seem daunting, but please don't grab the display models of things hoping you can buy the ready-made version instead. This makes IKEA workers crazy, and with good reason. If you make it to checkout with a display item, the person at the register is not allowed to just sell it to you. They are required to make a phone call to check with the manager of the section you swiped it from. "If you take one," one employee told Reader's Digest, "we'll have to take time to call that section for permission to sell it — and the answer might be no. You'll save time by picking one that isn't meant for display."
There could possibly be one exception to this rule, and that's if the display item is the very last one in stock. According to Reddit, trying to persuade IKEA to sell you the floor model of anything is a moot point if there is even one other in stock. However, the floor models of IKEA items that are out of stock (and aren't going to be restocked) tend to end up in the "As Is" discount section of the store. So, if you do find a display piece that seems to be the only one left, this is the one time it might be worth asking if you can take it home with you.