Chip Gaines Has Been Flipping Houses For A Lot Longer Than You Think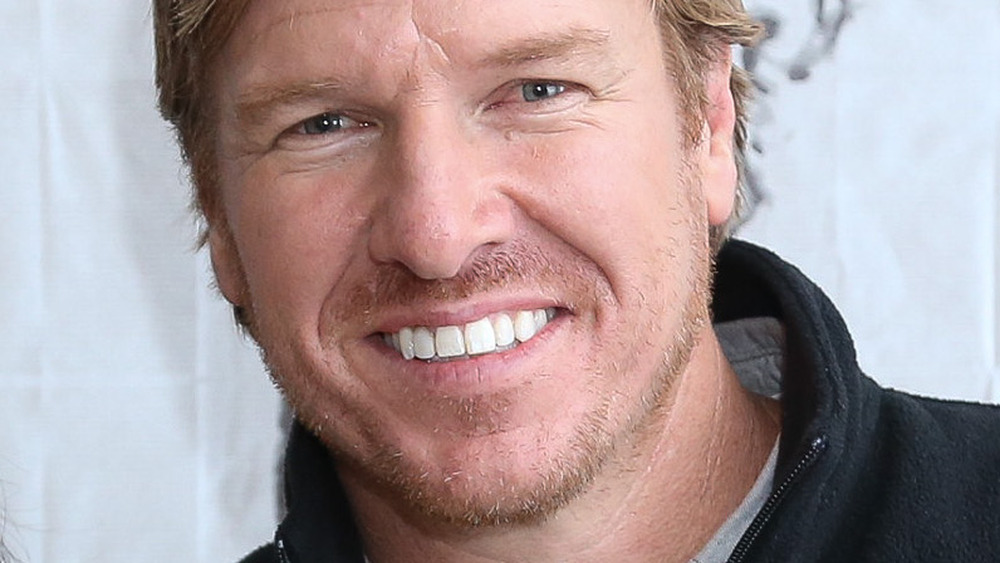 Rob Kim/Getty Images
If you're a Fixer Upper fanatic, then you know that Chip and Joanna Gaines got their start in the real estate business flipping houses. In fact, Chip Gaines has been flipping houses since — well, it's most likely a lot longer than you think.
Unlike some reality stars who are thrown into a situation (think Big Brother or Real Housewives), Chip and Joanna Gaines already had a long history in the home renovation market before landing their show. In fact, Chip flipped his first home while he was in college (via Country Living). And when Joanna met Chip, that's when she joined the business of flipping houses, too. Joanna explained her love of flipping homes in an interview with HGTV: "Once I caught on to the concept of buying something that is undervalued to then put value into it and sell it for a profit, I was hooked, too."
That might explain why Joanna and Chip didn't hesitate to purchase their own fixer-upper. Their 100-year-old farmhouse was pretty dilapidated when they bought it, but that deterioration didn't deter the Gaines' family at all. Joanna was quick to keep all of the charm and character from the home. "When we renovated the house, we made sure we kept all the original molding and trim, flooring and shiplap walls to preserve the character," Joanna said (via HGTV).
Here's how Chip and Joanna Gaines' flipping business led to Fixer Upper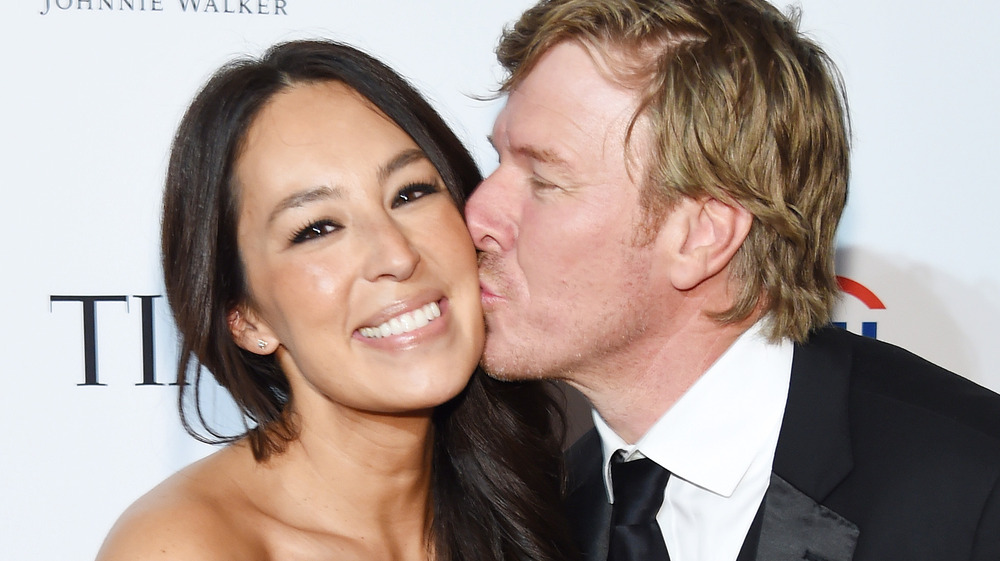 Larry Busacca/Getty Images
While Joanna and Chip Gaines may be regarded as the first couple of home renovations today, that's not to say that the couple didn't initially struggle during Chip's early house-flipping business days. As Joanna told People, "I remember when we first got married, the only money we had was what was in Chip's pocket. He always had a wad of cash, but we were broke. If I needed to go grocery shopping it's whatever was in his pocket. That's how we paid the bills." Chip added, "Her dad spent the first two years of our marriage asking me if I was going to get a job. I was like, 'I have a job and I like it.'"
And it was because of their ability to initially flip homes (and then later remodel them for clients) that they were approached by HGTV (via Hooked on Houses). Joanna said in an interview: "Our production company saw pictures (taken by Molly Winn) of one of our flip homes that was being featured on a popular blog, Design Mom. They contacted us through our website and the rest is history!"
That history now includes the Magnolia Network, multiple product lines, (such as Hearth & Hand with Magnolia for Target), as well as the much-anticipated series Fixer Upper: Welcome Home (via Magnolia). Despite their massive success, Chip and Joanna Gaines have still stayed true to their real estate roots. That might be why they still continue to flip homes even today.