Fox And Friends Host Lands In Hot Water For Comments About Prince Philip's Death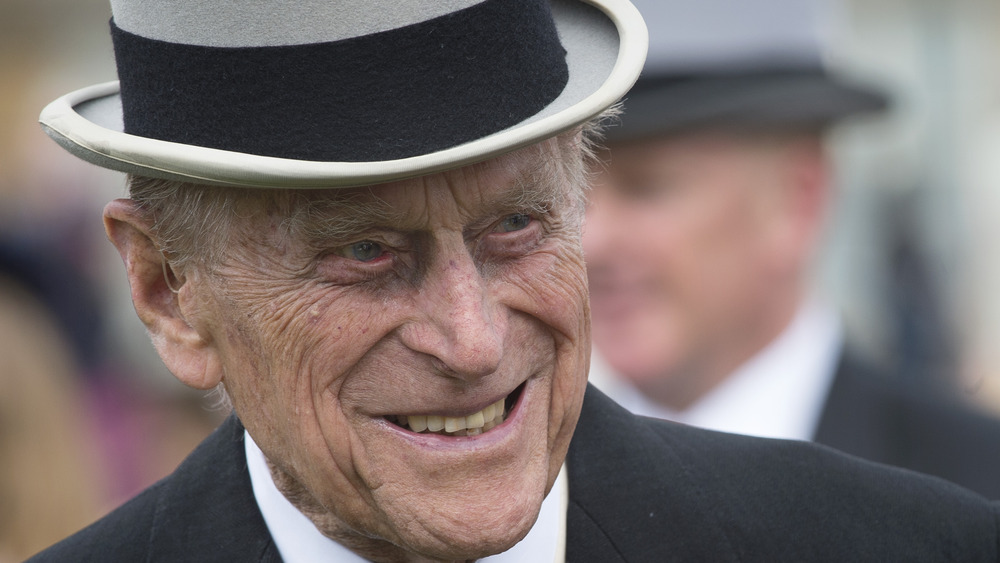 Wpa Pool/Getty Images
As the rest of the world mourns the late Prince Philip after news of his death on Friday, April 9, 2021, Fox & Friends has chosen instead to play what social media has condemned as an offensive and racist blame game. Political parties in the UK have announced that they've temporarily suspended campaigning "as a mark of respect," for Prince Philip (via Twitter). Organizations, like the World Wildlife Fund, that Prince Philip poured much of his time into supporting, have been quick to post tributes to his life's work (via Twitter). Cricket teams are holding moments of silence (via Twitter).
But, Fox & Friends host, Brian Kilmeade, went a shockingly different direction, blaming Harry and Meghan and their interview with Oprah Winfrey on Prince Philip's death. "There are reports that [Philip] was enraged after the interview and the fallout from the interview with Oprah Winfrey, so here he is trying to recover and he's hit with that," Kilmeade commented (via The Daily Beast). Kilmeade went on to justify his outrageous allegations by referencing British TV personality, Piers Morgan's past, inflammatory comments. Piers Morgan, himself, abstained from blaming anyone, tweeting: "A very sad day for our country. Thank you, Sir."
Twitter condemns Fox and Friends over comments surrounding Prince Philip's death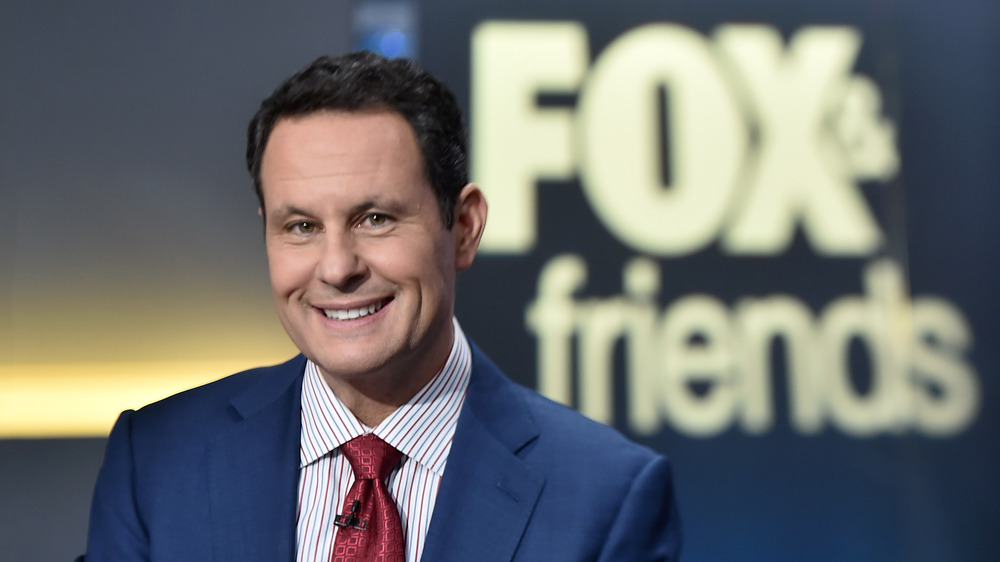 Steven Ferdman/Getty Images
Twitter has taken no time in condemning Fox & Friends Brian Kilmeade's comments as senseless, repellent, and racist. "Faux News should be removed from the air," wrote one, disgusted tweeter. "So offensive. Harry lost his grandfather, no matter whatever else has gone on, like any of us, he should be allowed to grieve without harassment. @FoxNews always takes things too far," wrote another.  "Of course, Fox and Friends found a POC to blame," chimed in a third via tweet. "Fox and friends is what you find under a rotting log. -wait- I take that back, under a log bugs and friends are actually good for the earth," tweeted a fourth, enraged. "Whew. The way they are gonna blame the Duchess of Sussex. Smh," tweeted writer, Roxane Gay, "Jesus be a force field around her.
Kilmeade's comments are already making the rounds on British news (via The Independent). Neither Kilmeade nor the show he hosts has yet to retract or apologize for his alarming comments. But, as HuffPost notes, when Fox & Friends uploaded its morning program to Youtube, Kilmeades' comments were conspicuously absent. 
Kilmeade's comments have Twitter talking about his history of racist commentary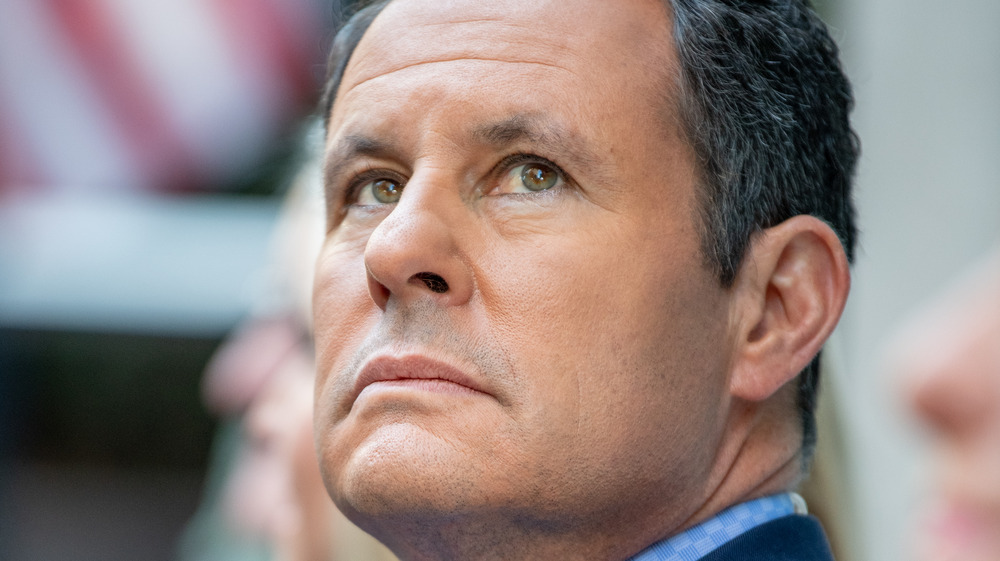 Roy Rochlin/Getty Images
This isn't the first time that Fox & Friends' Brian Kilmeade has grossly overstepped while on the news. When Fox & Friends covered the aftermath of the Oprah interview, he defended Piers Morgan for "standing up for himself" while hosting a guest who questioned the veracity of Meghan Markle's claims (via Raw Story).  Kilmeade also generated social media controversy after suggesting that the British Monarchy was not racist because the British empire was composed largely of people of color (via Twitter). 
In fact, many on social media have pointed out that his comments surrounding the Duke of Edinburgh's death are just one in a long history of racist, on-air comments. "If you had any doubts about his intent on the Meghan Markle comments, don't," tweeted one revolted Twitter user, linking to a 2009  video clip. In it, Kilmeade alleged that US Americans were suffering from Alzheimer's at greater rates because "We keep marrying other species and ethnics" (via Youtube). As per HuffPost, Kilmeade later apologized for the comments, but only after a public outcry forced him to do so.