Details We Know On Helen From Waterworld's Life Today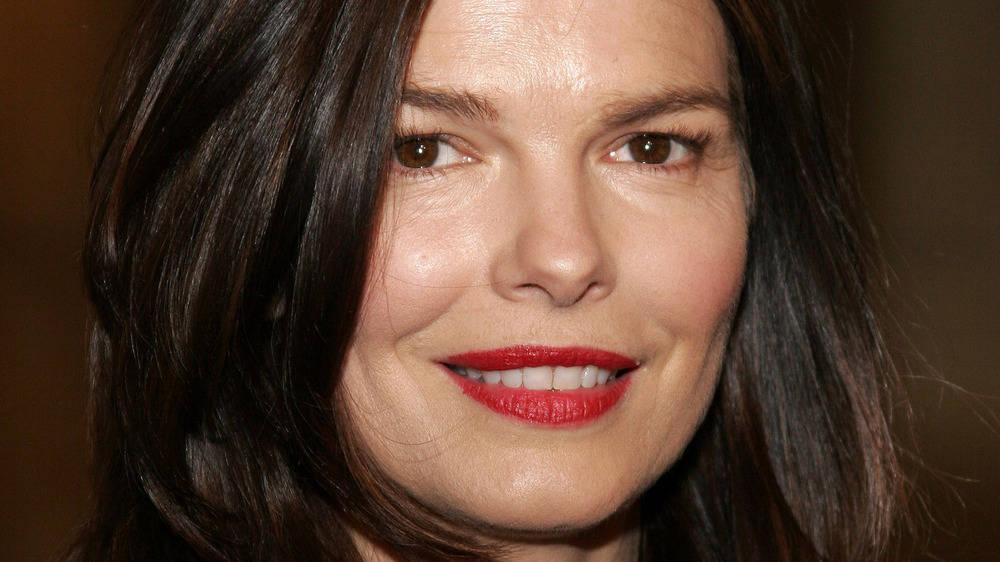 Shutterstock
Released in 1995, Waterworld is a futuristic dystopian movie that portrays a world where all of the polar ice caps have melted and the earth is underwater. Jeanne Tripplehorn's character is central to the movie's plot, as she tries to find dry land. 
As Forbes noted, "the sets were real, the costumes, props, and locations were real, and the death-defying stunts were real," which drew a lot of attention when the film premiered. While Waterworld is well known as a nostalgic '90s staple, it's likely fans recognize Tripplehorn for her parts in more recent major television roles.
TV Guide outlines that the Oklahoma-born actor has had a successful career for over three decades. Since Waterworld, Tripplehorn has starred in Sliding Doors with Gwyenth Paltrow and Paranoid with Jessica Alba. In 2003, the star made an appearance on Frasier and between 2006 and 2011 she played Barb Henrickson on Big Love.
 Despite playing Barb for so long, Tripplehorn told the LA Times that Barb kept her on her toes. "She's just really conflicted," Tripplehorn explained. "And then sometimes she's accepting of situations that I would have thought were established that Barb wouldn't like."
HBO reported that one of Tripplehorn's most notable performances was her Emmy-nominated role as First Lady Jacqueline "Jackie" Kennedy Onassis in 2009's Grey Gardens.
Jeanne has also appeared in New Girl and Criminal Minds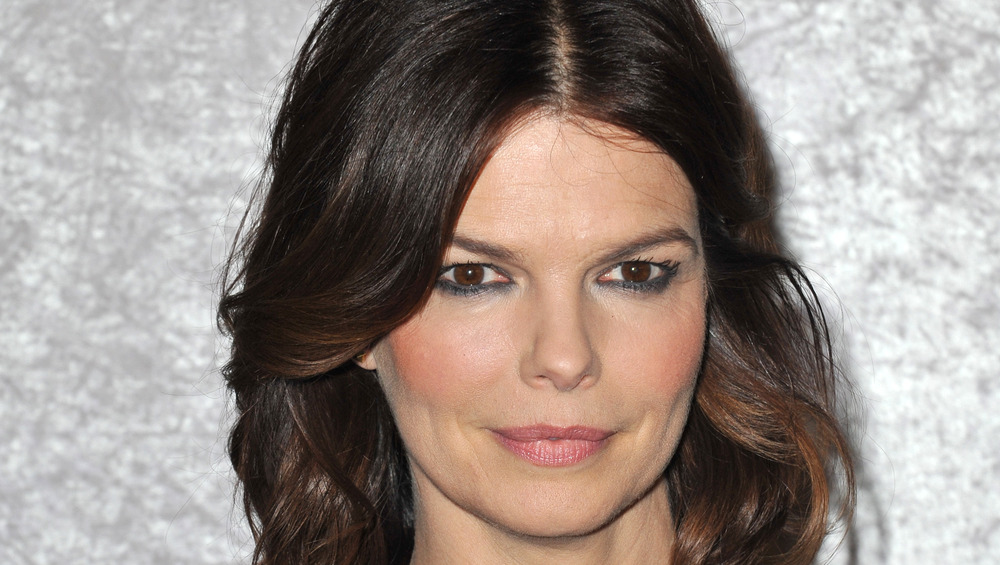 Shutterstock
Waterworld marked the very beginning of Jeanne Tripplehorn's career, as HBO explains. Adding to her resume, Tripplehorn will be starring alongside Christine Baranski and Cynthia Nixon in the Gilded Age which is slated to release in 2021. The film, set in 1882, focuses on a "young Marian Brook, the orphaned daughter of a Union general, who moves into the New York City home of her thoroughly old money aunts Agnes van Rhijn and Ada Brook."
TV Guide highlights that Tripplehorn has worked steadily throughout her whole career. Between 2012 and 2014 she played Alex Blake in CBS's super popular drama, Criminal Minds. She also appeared in episodes of New Girl as Ouli, the ex-wife of Jessica's (played by Zooey Deschanel) boyfriend. Speaking about her role in the show to The Hollywood Reporter Tripplehorn said, "She's just completely inappropriate and open-minded. She really likes Jess, but she can't see what she's putting out there."
Tripplehorn also spoke about her career trajectory, from starting out in the '90s to the parts she plays today. "I left Julliard and immediately started getting cast in dramas, which was great, but comedy has always been where my heart is," she recalled. "In Hollywood, when they get you pegged, it's really hard to get out from under people's perceptions of you. And the flip side of all that is that good comedies are really, really hard to come by."
Jeanne is a happily married wife and mother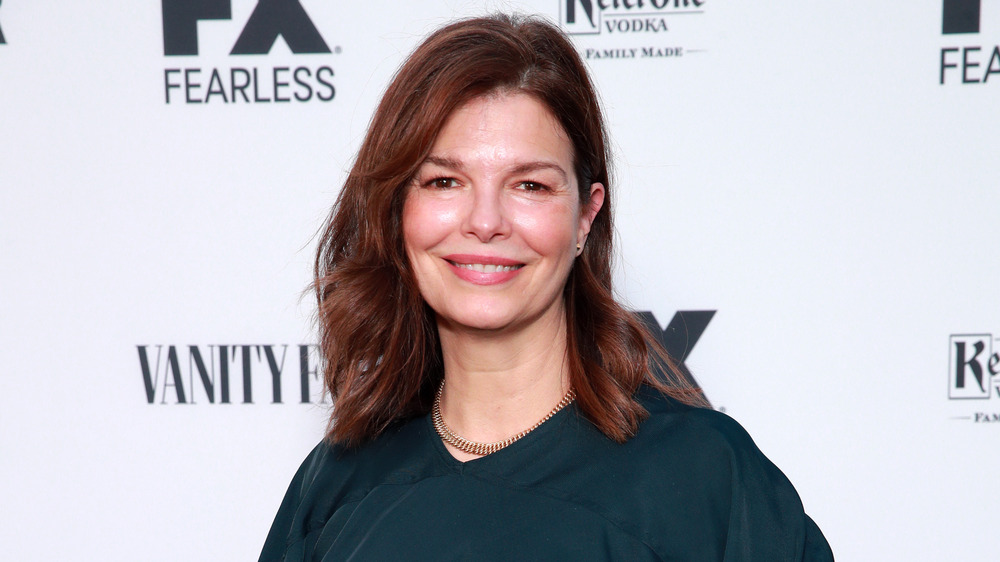 Rich Fury/Getty Images
According to Distractify, while Waterworld was in production, Jeanne Tripplehorn was in a relationship with Hollywood star and comedian Ben Stiller. The pair were together from 1990 to 1996 and were even engaged. Speaking about the relationship retrospectively to Mind Food, Stiller said, "It's interesting when you go back in time what you retain from the experience. When we were shooting Flirting With Disaster, I remember having broken up with [Tripplehorn] and I was a little bit at sea."
However, SFGATE reported that in 2000 Tripplehorn married fellow actor Leland Orser. They even worked together on the film Morning; she acted and he wrote and directed. Speaking about working together, Orsen recalled, "She said, 'The very first thing I'll say to you is if this script was sent to me by my agent or manager, I would do anything within my power to have this role.' Once we were both on the same page, then there really was no stopping the inevitability of this movie."
In 2002, per ECelebrityMirror, the couple welcomed their son, August Tripplehorn Orser. Though Tripplehorn is pretty private on social media, she does share small bits of her family at times. On Father's Day 2018, she shared a photo of Leland with August with their backs to the camera and wrote in the caption, "Fatherhood at its finest. Every minute of every day. Leading the way."