Why Melania Trump's Tweet About Prince Philip Sparked Controversy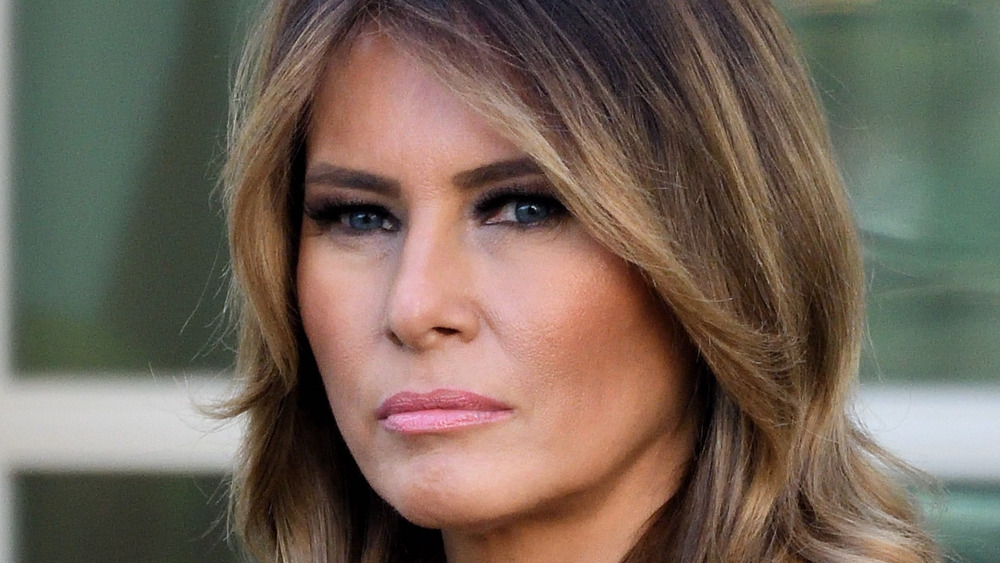 Shutterstock
Banned from Twitter, former President Donald Trump sent the media a statement in reaction to the death of Prince Philip on April 9, 2021, praising the Duke of Edinburgh for "defin[ing] British dignity and grace." His wife, Melania Trump, who is still active on the social media platform, preferred to offer her condolences to the royal family via tweet, after learning of the passing of Queen Elizabeth's husband. 
Her tribute wasn't entirely impersonal in nature. Melania knows members of the prince's family. During her time as the first lady, Melania met Queen Elizabeth and had tea with Prince Charles and Camilla, Duchess of Cornwall (via People). And while she likely meant well when she shared a tribute to the Duke of Edinburgh on her Twitter profile, the former first lady of the United States was quickly met with backlash over the wording of her message.
But for one word, Melania Trump's tribute might have survived, unscathed. The tweet read, "President Trump and I extend our deepest condolences to Her Majesty the Queen, the Royal Family, and the people of Great Britain as the world mourns the loss of Prince Philip." As soon as her message was shared, Melania was met with hundreds of comments from her fans, followers, and critics, many of whom did not approve of the way she referred to Former President Donald Trump as "President Trump" and promptly reminded her that he is no longer in office. Melania Trump has thusfar remained silent on the issue, despite the backlash her tweet incurred.  
Twitter rages over Melania Trump's tribute to Prince Philip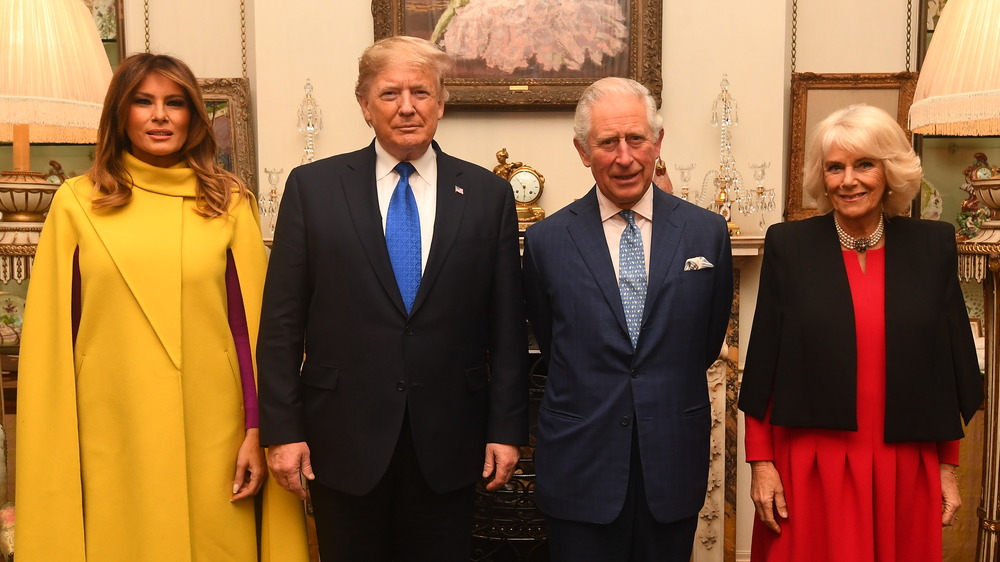 Wpa Pool/Getty Images
Donald Trump raised eyebrows earlier this year when he unveiled a website on which he failed to refer to himself as a former president. And while Trump's 2024 presidential intentions remain uncertain, it's nonetheless clear that he continues to harbor political aspirations. Case in point? Trump adviser Jason Miller recently told republican guests at Mar-a-Lago that, "Palm Beach is the new political power center, and President Trump is the Republican Party's best messenger"(via Business Standard). He, too, failed to use the adjective, "former." 
It's hard, then, to separate social media reactions to Melania Trump's Twitter tribute from recent news surrounding her husband's political intentions. One Twitter user attempted a polite correction, tweeting, "please don't refer to your husband in the present tense as 'President', it would have been so much better to say 'my husband and I.'" Others were not so kind to the former first lady. As another Twitter user advised, "One Term Former Twice Impeached Disgraced Ex President Trump please...be respectful and use his full title." A third joked: "I know Internet tends to be slow in South Africa, but Trump is still president?" (via Twitter). A fourth Twitter user joined the fray, tweeting: "Ooops little memory loss there Melania. Comes to us all." 
It is, perhaps, significant that this is the first time that Melania Trump has mentioned Donald Trump in a tweet since leaving the White House for Mar-a-Lago in January. Earlier this year, her Valentine's Day tweet garnered significant attention for failing to mention her husband. 
Here's who Melania Trump didn't pay a tribute to (and was called out for it)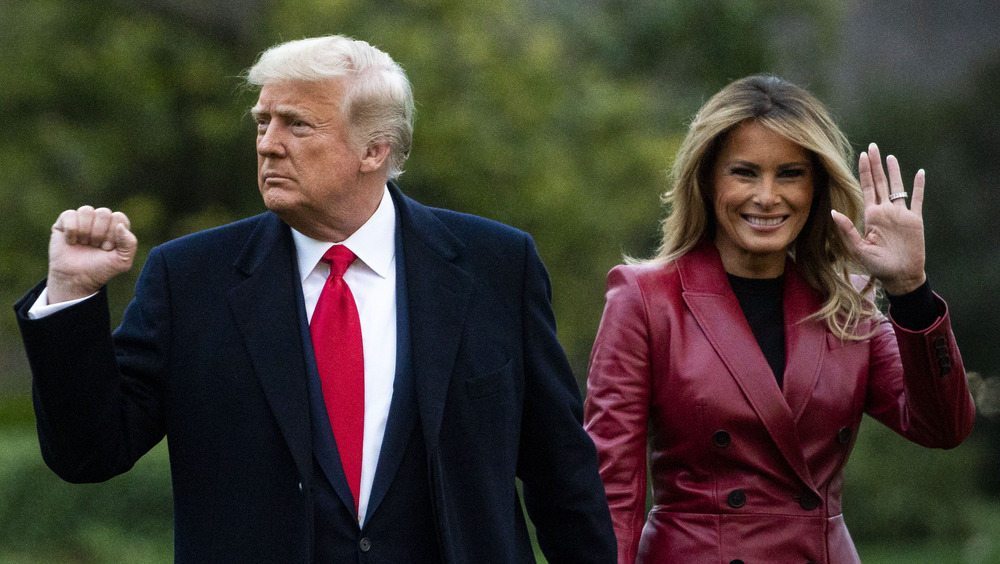 Al Drago/Getty Images
As Melania Trump continued to be met with criticism over her "President Trump" tweet, others in the Twitterverse wondered why she seemingly snubbed rapper DMX. DMX passed away on the very same day as Prince Philip, after suffering from a heart attack following an overdose on April 2. The musician was just 50 years old when he died. 
A social media user wrote, "I'm sure you heard about our Brother DMX's death as well. Another user took a more direct approach, writing, "What about DMX?" 
In response, a third person suggested that Melania purposefully failed to send condolences to the late rapper's loved ones, including the 15 children he left behind, because of his skin color. As per the tweet in question, "DMX is black so, she won't send a condolence message to his family." 
Fans may recall that the rapper's family released a statement to People, which read, "Earl was a warrior who fought till the very end. He loved his family with all of his heart and we cherish the times we spent with him. Earl's music inspired countless fans across the world and his iconic legacy will live on forever. We appreciate all of the love and support during this incredibly difficult time. Please respect our privacy as we grieve the loss of our brother, father, uncle and the man the world knew as DMX. We will share information about his memorial service once details are finalized."