Inside Tyler Hubbard's Marriage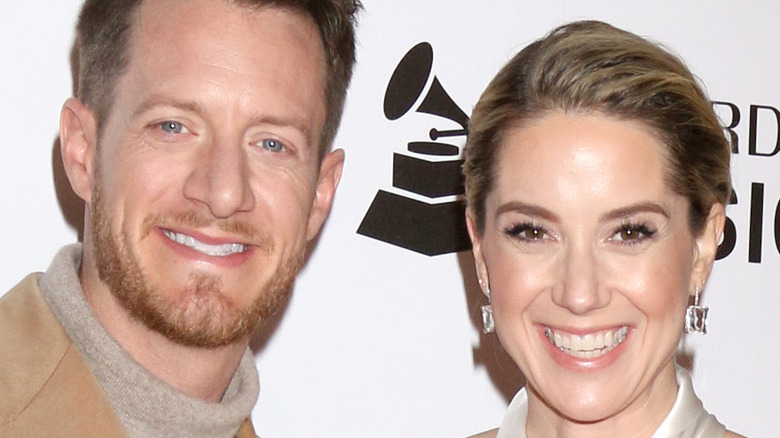 Shutterstock
Tyler Hubbard is already having a momentous 2021. The Florida Georgia Line singer-songwriter announced in January that he was pursing a solo career outside his country duo with Brian Kelley (via Billboard). 
When talking to Tim McGraw on his radio show, Beyond the Influence Radio, Hubbard said that the freedom that comes with doing his own music is "exhilarating" and it's been really channeling his "creativity," according to Taste of Country. On top of that, Hubbard and his wife, Hayley Hubbard, just purchased a $3.9 million mansion in Los Angeles to live in part-time (via 99.5 WKDQ).
 The two tied the knot back in 2015 at a gorgeous outdoor wedding in Sun Valley, ID, according to People. When talking about the ceremony, Hubbard recalled, "The whole night was full of laughs," noting he was also "super emotional." The happy couple welcomed their third child together in 2020, but have decided to stop there when it comes to kids. 
Tyler and Hayley still prioritize "adult time" in their marriage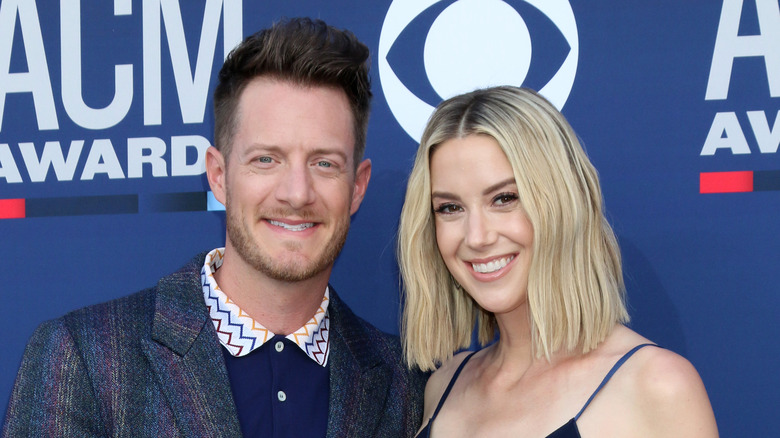 Shutterstock
According to People, Tyler Hubbard decided to get a vasectomy after the birth of their third child and even said that the couple is "confident that [they're] done having children of [their] own." That, of course, doesn't rule out growing their family in other ways down the line, but they're happily a family of five as of writing. 
Hayley Hubbard even posted an adorable picture of the family on Easter to Instagram with the caption, "Grateful for time with family and friends and that we all got out the door dressed and in one piece." When it comes to Hayley and Tyler's marriage, the Florida Georgia Line singer said that he believes "adult time" is necessary (via E! Online). In fact, he said that "intimacy is part of a strong marriage" and it's what makes them better parents overall. 
And speaking of parenting, Hayley actually co-hosts a parenting podcast with Jessica Diamond, Meaning Full Living, where they discuss the "CliffsNotes to parenting." So, with Tyler's solo career on the rise, Hayley's podcast, and raising three kids, it's nice to know that these two are prioritizing their alone time as well.