Psychic Medium Makes A Bold Claim About Prince Harry At Prince Philip's Funeral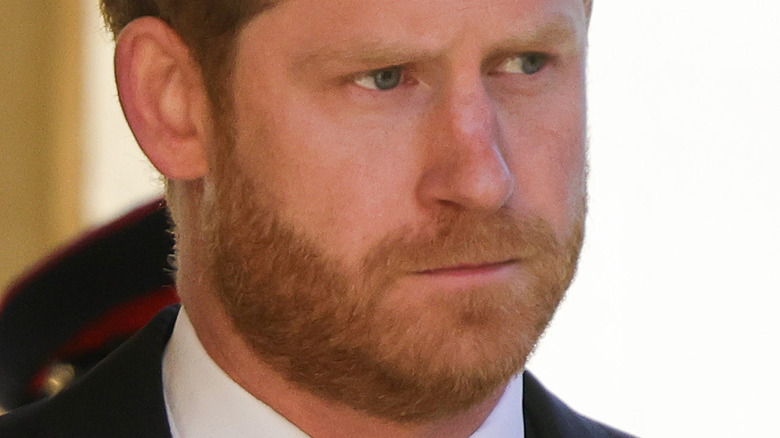 Chris Jackson/Getty Images
A psychic medium has made a bold claim about Prince Harry as he attended Prince Philip's funeral. The Duke of Sussex, who sat alone at the service held at St. George's Chapel, bowed his head in prayer as he showed his respect for his grandfather. His wife, Meghan Markle, was not in attendance as she did not have clearance from her physician to fly so late in her pregnancy (via the Manchester Evening News).
Psychic medium Mystic Michaela claimed that the prince experienced a plethora of emotions during the funeral. She read his aura and her comments were quite surprising. Michaela claimed that "Harry has a blue and purple aura. As a blue, he is very sensitive to the emotions around him. As a purple, he has an innate need to create and rebel."
The expert addressed how vulnerable the prince felt among the royals as he attended the event without his wife Meghan by his side. "Without Meghan by his side, his blue is looking very unshielded. It's very fuzzy around the edges, suggesting he feels other emotions as his own without any filter. He is taken back into the psyche of the family and the 'firm' and feeling extremely vulnerable," the psychic claimed.
Psychic medium Mystic Michaela claimed Harry's aura was stronger when he was with Meghan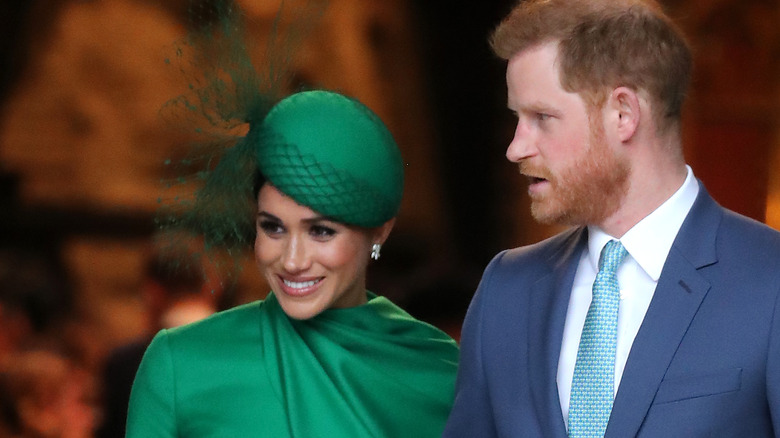 Chris Jackson/Getty Images
Michaela addressed the fact that Prince Harry appeared to have a stronger aura during his interview with Meghan for Oprah Winfrey where they discussed their feelings regarding the royal family including his father Prince Charles and brother Prince William. "His purple which was on full display during the interview with Oprah is now barely visible and that is how it always looked when he was around his family before Meghan came into his life," Michaela explained.
However, it appeared to the medium that Harry did have some contact with his royal clan prior to seeing them at Prince Philip's funeral mass. "I do feel that even though they have said Harry was in quarantine 'til this morning, he has had contact with his family," she suggested. It was reported by Marie Claire that the prince quarantined at the home he shared with Meghan, Frogmore Cottage in Windsor, since arriving in the United Kingdom on April 10. He is staying with his cousin Princess Eugenie, her husband Jack Brooksbank, and their son August, who are living on the property at Harry's request.