How Much Is Prince's Estate Worth 5 Years After His Death?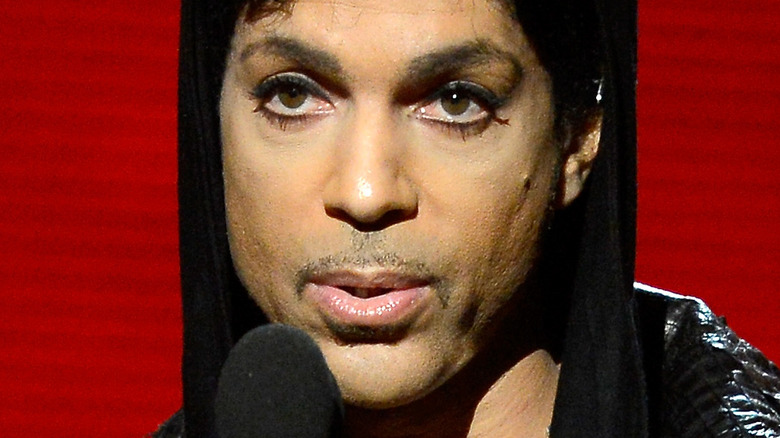 Kevork Djansezian/Getty Images
With the anniversary of his death coming up on April 21, many fans are looking back at Prince's long career. And now, the Oscar and Grammy-winning artist's estate is set to release a never-before-heard album from his vault. According to The New York Times, Welcome 2 America is a 12-track album that Prince recorded back in 2010 at his Paisley Park Studios in Minnesota. 
This will be the first time his estate is releasing new music from Prince's vault, which is said to have "leftover music." Apparently, the vault that held tons of unreleased music needed to be drilled "into after his death in 2016" because only Prince had access to it, according to The Guardian. And while Welcome 2 America is a brand new album, two other posthumous collections have been released by Prince's estate since 2016. This just goes to show that even after his death, Prince is worth more than you would expect.
Prince's net worth was higher than it was reported at the time of his death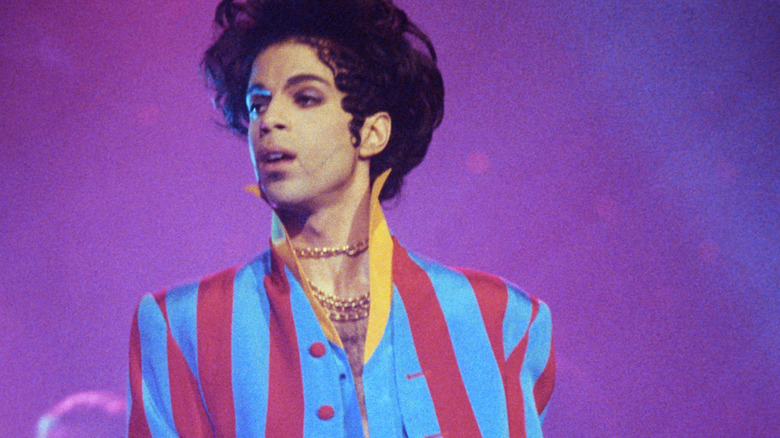 Dave Hogan/Getty Images
In fact, according to Celebrity Net Worth, the IRS believes that at the time of his death, Prince's net worth was around $163.2 million. That's significantly more than the $82.3 million that his estate administrator claimed it to be at the time. And now, with a posthumous sales surge of his music, Prince's estate is estimated to sit at around $300 million (via Investopedia). That's a very impressive number. 
However, there was no written will for Prince's estate at the time of his death (via USA Today). So, with no will and some issues with the IRS, after five years, his estate still remains unsettled. Even with the confusion on what to do with his current assets, Prince's estate is still bringing in money. That's of course with the release of his vault albums and the opening of his Paisley Park home and studio as a museum, which according to Variety, will be open free of charge for fans on the anniversary of his death.