The ACM Performers Who Were Compared To Macho Man Randy Savage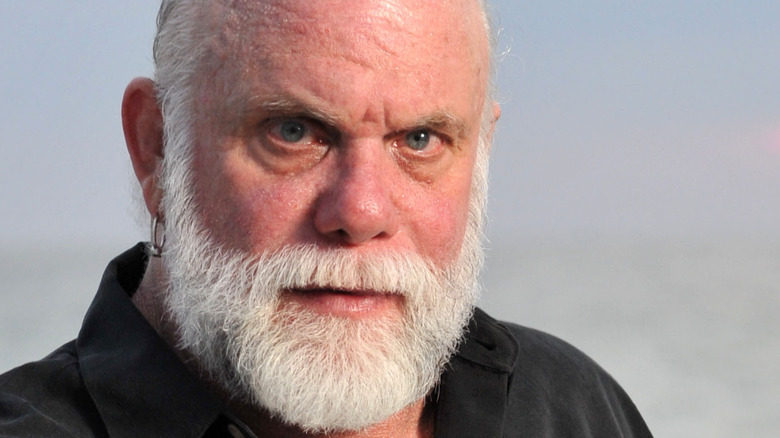 Tim Boyles/Getty Images
You're not quite going to believe this. We'd forgive you for comparing "Macho Man" Randy Savage to a lot of people. The Bleacher Report's put together a top ten of WWE wrestlers who are dying to be compared to the legend. Once, in 2019, New York Post reported that a Randy Savage look-a-like broke into a T-Mobile store in East Village. And, generally, that's the kind of person you expect to be compared to a guy called "Savage," right?
As for country music stars? They may be known for "One Margarita" after another. They aren't generally known for their workout routines. If we're going to be real, not even fitness-addict, Tim McGraw can match Savage's muscles, and he made Men's Journal's "10 Fittest Country Music Stars" list. We digress. The audience saw a bit of Randy Savage in the 2021 ACM's tonight. Can you guess who was channeling the wrestling legend?
Miranda Lambert and Elle King were channeling Randy Savage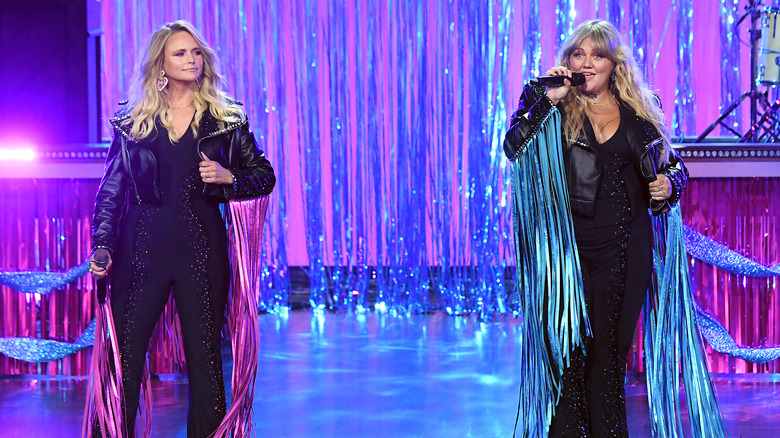 Kevin Mazur/Getty Images
Thank you to country radio host, Robin Harper, for drawing the parallels. When Harper saw Miranda Lambert and Elle King's "Drunk (And I Don't Wanna Go Home)" duet opener, the country fan didn't fixate on the song, nor on the sequins, nor on Lambert's stunningly big and blingy pink heart earrings, nor on her impossibly thin stiletto heels. 
Instead, Harper couldn't get past the country artists' leather coats. And, more specifically, the impossibly long, blue and pink metallic fringe that adorned them."This opening of the #ACMAwards brought to you by Macho Man's"fashion choices in the 80's! Love the look," Harper tweeted. We have to admit, the resemblance is uncanny. A clip Harper attached to his tweet shows Randy Savage, decked out in a similarly cut leather coat (although, gold, not black) and with hauntingly similar, long yellow fringes. 
 To hand the mic to the ACM Awards, "These two sure know how to make an entrance" (via Twitter). Or, as E! put it, "Miranda Lambert and Elle King are Fringe-Ship Goals."