Why The ACMs Entertainer Of The Year Award Has Fans Seeing Red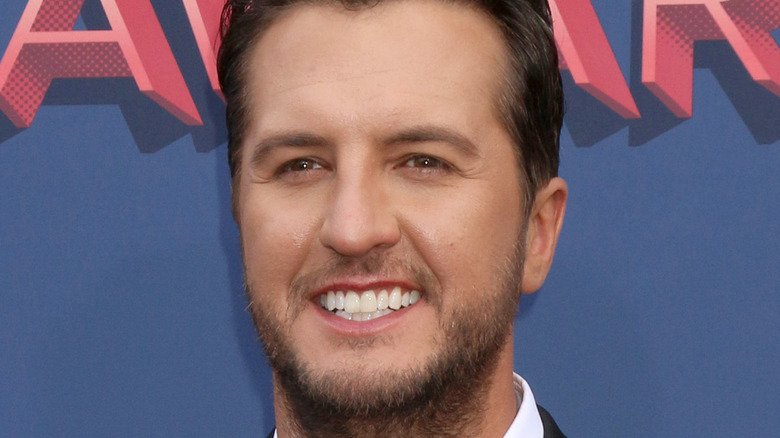 Shutterstock
The Academy of Country Music (ACM) Awards show is getting backlash for its Entertainer of the Year nominations. All of this year's nominees for the award – Luke Bryan, Eric Church, Luke Combs, Thomas Rhett, and Chris Stapleton — are white men (via Us Weekly). The academy addressed the criticism in February of this year, per Digit Patrox, and argued that women were being acknowledged in big ways for other awards.
Fans of female country artists, however, were not satisfied with this response. When the ACM tweeted about the Entertainer of the Year nominees on the evening of the show, one user chimed in, "Maybe add a female? Maybe a person of color? Maybe a queer person? IMAGINE." 
Another commented about Carrie Underwood specifically, tweeting to the ACM that they snubbed Underwood and were blind to fan favorites. The discrepancy has left many fans wondering who exactly decides the nominations, and whether politics play a role in deciding which singers get chosen as Entertainer of the Year nominees.
The ACM tried to appease fans by highlighting female artists at the awards show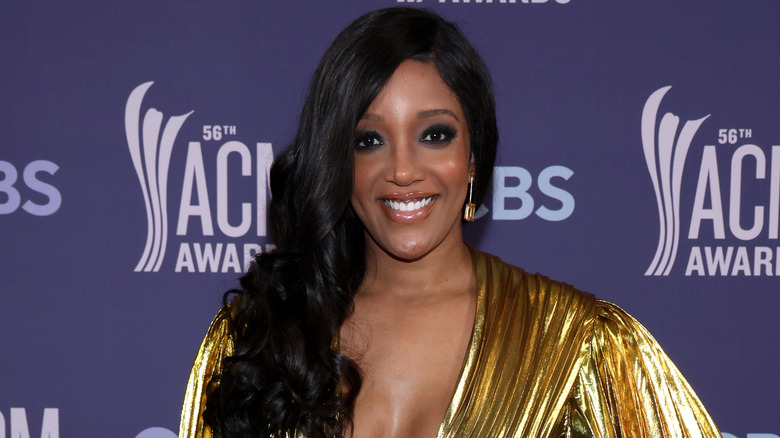 John Shearer/acma2021/Getty Images
According to The Boot, only members of the Academy of Country Music can vote in the ACM Awards. That includes professional artists, songwriters, producers, radio personalities, and other individuals in the country music industry. In effect, the selections for this year's Entertainer of the Year nominations were in the hands of the entire country music world, suggesting that the industry as a whole has more work to do when it comes to recognizing female artists.
Knowing that the issue would rear its head again at the awards show, the ACM tried to mitigate criticism by highlighting female artists. Mickey Guyton became the first Black solo female artist to host the ACM Awards (via People). Guyton also made sure to commend female singers for their successes while co-hosting with Keith Urban. For instance, she praised Miranda Lambert for being the most-nominated female artist in ACM Awards history. Fans can only hope that the ACM listens to their criticisms and works toward more change in the coming years.