41% Of People Say They'll Regret This Home Trend In 10 Years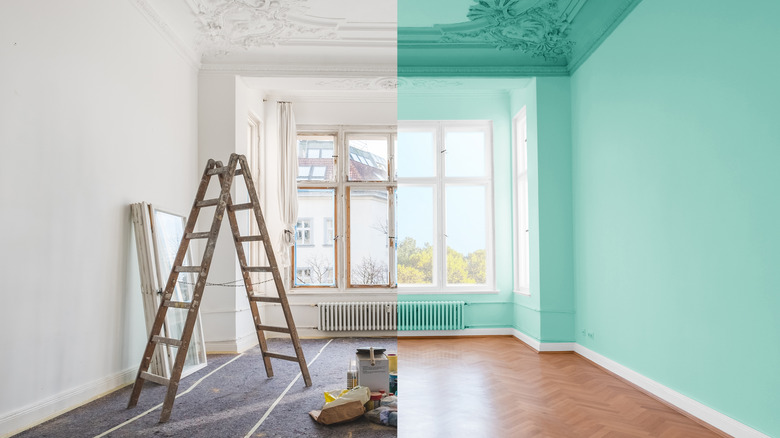 Shutterstock
Home trends come and go, and depending on when your house was built, you could be more acquainted with some design choices of the past than you ever wanted to be. Perhaps you have popcorn ceilings, dark wood paneling, colorful shag carpet, wallpaper borders, or avocado green or harvest gold appliances (via Elle Decor). Each of these decorating choices was the height of trendy at one point in the last century. Even if you're doing your own DIY home makeover, there's no doubt that plenty of the popular design choices these days will one day seem cringeworthy and regrettable. 
Roxy Te Owens, founder of Society Social furniture, told Apartment Therapy, "Just like the fashion industry, home décor fads come and go. Truly timeless designs and materials are rooted in history and can be found in stylish spaces throughout the course of history." The List conducted a survey of 692 people in the United States, and they weighed in on which home trends they thought they'd regret the most in 10 years. The most regrettable decorating choice may surprise you.
Here are the home trends you should rethink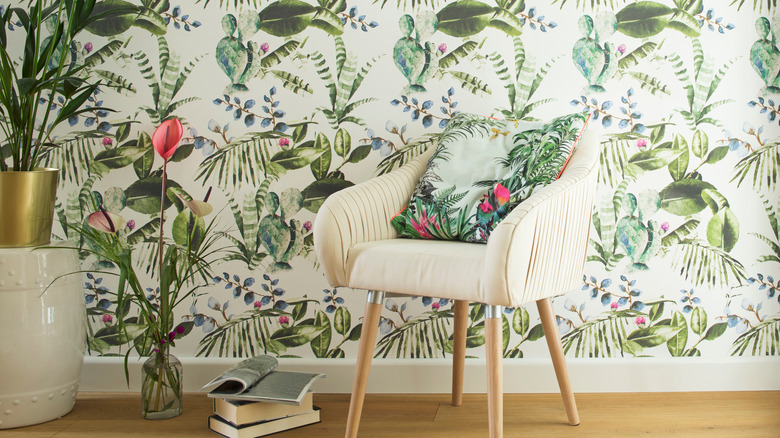 Shutterstock
There are a variety of current interior design trends that could feel dated in a few years. For the survey, 11% said that felt trendy bathroom tiles might feel like too much in the next 10 years. "Once you start introducing trendy colored tiles and patterns in a bathroom scheme, it will only take a few years before they begin to look dated," designer Christopher Maya told Apartment Therapy. For 14% of people, subway tiles weren't the answer either. 
The currently trendy barn-doors style, made popular by Chip and Joanna Gaines, caught the ire of 15% in the poll, and designer Kevin Isbell agreed. "Limit yourself to one element, such as shiplap, and leave the rest for the actual farm," he said (via Apartment Therapy). For 18% of those who voted, '80s décor felt like something you shouldn't try in the 2020s. Although what's old is often new, these retro touches are best left in the '80s. 
Floral wallpaper was the decoration choice that 41% percent of those who responded felt would be regrettable in the next decade. If you find yourself wanting wallpaper, Apartment Therapy recommended trying a temporary type, so that it's easy to remove when you're over it. If you truly love a style, try it with something that's easy to change instead of making it a permanent part of your home.