The Truth About Bridget Moynahan's Hidden Talent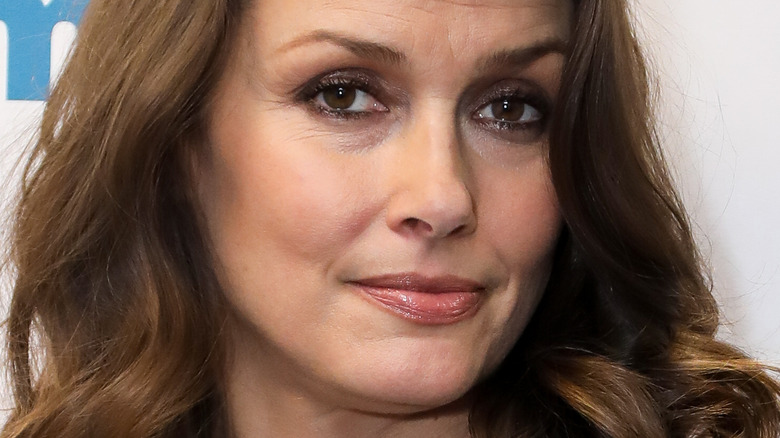 Anna Webber/Getty Images
Bridget Moynahan may be one of your favorite actors on TV but her hidden talent isn't actually acting. It's cooking! Yep, the "Blue Bloods" star has a passion for food and has authored her very own cookbook, "The Blue Bloods Cookbook: 120 Recipes That Will Bring Your Family to the Table."
Like many people, Bridget learned to cook from her mom. "She taught me to cook and bake. I always helped out preparing food for holidays and other events," she told the Los Angeles Times during the promotion of her recipe book, which was released in 2015. "While I was gathering ideas for this cookbook, I used some of my mom's hand-written recipe cards and realized that with my own family I have kept up many of her traditions."
For example, she noted that at every Christmas, her family would serve Swedish meatballs, despite not being Swedish in heritage. Moynahan also spoke fondly of "conversations in the kitchen" that take place while cooking, pointing out that these can be very special among family and friends.
Bridget Moynahan loves to cook for her family, particularly her son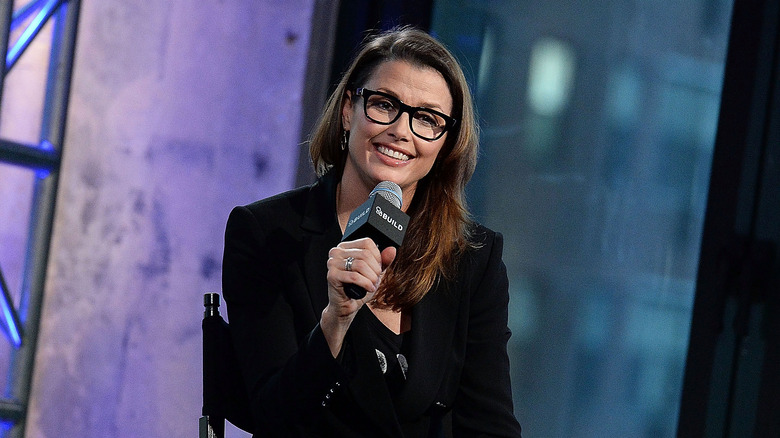 Slaven Vlasic/Getty Images
But Bridget Moynahan, the actor, is quick to clarify that she's a cook, not a chef. "I would say I'm far from being a chef," she told People in 2020, adding, "I am a pretty decent cook. I don't get that many complaints in my household."
As for her biggest critic? That would be her son John. "I think that if it doesn't pass him, it rarely makes it back to the table," the actor admitted. "Luckily, he's got a wide range in his palette and he's open to trying a lot of different things."
She also makes a point to eat with him every single night of the week to ensure he learns how to make healthy choices. "I eat most of my meals with my son, and he eats whatever I'm eating," she told SELF. Moynahan also said that she doesn't hang around the fridge and avoids snacking between meals, simply because she doesn't want her son to pick up such eating habits. And when they do sit down for a family meal, the actor says it's "protein and vegetables."